Nawazuddin Siddiqui threatens to sue a leading magazine for publishing defamatory article
Nawazuddin Siddiqui has sent a legal notice to the magazine for leading readers to believe that he has separated from his wife.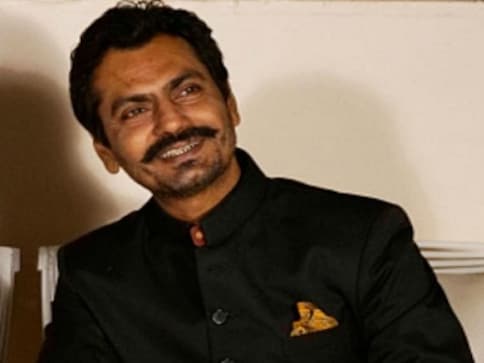 Nawazudin Siddiqui has threatened Filmfare magazin for defamation, and for giving out a false impression that he has parted ways with his wife. While the legal notice has been sent to the editor, the actor has demanded an apology and a clarification within a week before he decides whether to press charges or not.
The Quint reports that Siddiqui has sent a legal notice to Filmfare for portraying an unknown woman as his wife by showing a picture of her with Siddiqui and thus leading the readers to believe that he has separated from his wife. The notice terms the article as "unconfirmed and unverified false and fabricated". The concerned article and picture are from the 8 March edition of the popular magazine.
Yahoo News reports that the notice states that the magazine "recklessly published" the misleading article.
The same report also states that the article has caused Nawazuddin "unwarranted and uncalled for mental torture, trauma and inconvenience", as the actor is being asked "ridiculous questions" about his marriage by "all and sundry", as mentioned in the legal notice.
Siddiqui has demanded an apology from Filmfare and asked them to carry a clarification within seven days. The Quint reports that on contacting the legal representative of Siddiqui, they learnt that he has not received any response from Filmfare following the legal notice.
Siddiqui is represented by Rizwan Siddiquee, the same lawyer who represented Kangana Ranaut in her ugly legal battle against rumoured ex boyfriend Hrithik Roshan.
Recently, Siddiquee also filed an FIR against the founder of Arunabh Kumar, the web production firm The Viral Fever, on charges of unwelcome and explicit sexual overtures, a demand or request for sexual favours, stalking and insulting the modesty of a woman.
Entertainment
Kangana Ranaut will play Sita in The Incarnation, which will be directed by Alaukik Desai.
Entertainment
'I'm constantly figuring out what I'm going to do next': With over 70 acting roles and 45 directing credits, Clint Eastwood, 91, does not want to call for retirement yet.
Entertainment
Voot Select has hit upon an interesting show that retains the dramatic tension for the most part of the eight episodes.