Music Review: Badshah replaces Honey Singh but Khoobsurat's soundtrack is a mess
The Khoobsurat soundtrack sticks to the Bollywood music formula with terrible but predictable results.
In recent times, Bollywood has stuck to a standard formula for all its music. This formula includes happy song, club song, Punjabi song, sad song and Honey Singh song. All the Bollywood composers from the great AR Rahman to the not so great Anu Malik are bound to produce songs that are limited to this convention.
Sonam Kapoor's Khoobsurat is no exception to this rule.  The soundtrack of the upcoming film follows this song diktat with complete devotion. The romantic songs suffer from a severe Mahesh Bhatt hangover and Kapoor's cutesy attempts to break the internet in Maa ka Phone and Abhi Toh Party Shuri Hui Hai are a giant fail.
Here is what we made of Khoobsurat's songs:
1. Abhi Toh Party Shuri Hui Hai AKA The Other Honey Singh 
This song is composed and written by Badshah. 
Abhi Toh Party Shuri Hui Hai is clearly the film's chartbuster. If the film does well, this is the song you can expect to hear at next year's Ganpati Visarjan. This song is the required Honey Singh component of the music formula except that it has Punjabi rapper Badshah in Singh's usual position. Perhaps Singh was unwell, perhaps he didn't agree to producer's offer or maybe he's had a change of heart and has decided to make decent music in order to bag that elusive Grammy. One thing's for sure: Badshah can't do desi Diddy as well as Singh does. Not that our collective sanity can afford any more Singh clones at this point.
2.  Maa ka Phone AKA That Song About FaceTiming and Other Cool Stuff.
This song is composed by Sneha Khanwalkar and written by Sneha Khanwalkar and Amitabh Verma.
In this song, we see Kirron Kher revert to her role of Extra Punjabi Mother that has become her typecast in Bollywood post the release of Dostana. We're not so bothered about seeing Kher in the same avatar as her last five films as we are about the terrible quality of  lyrics in this song. At one point, Kapoor looks at the camera and wails, "I was about to kiss him, I was about to kiss him, I was about to kiss him lekin tabhi meri ringtone baji." Kudos to the lyricist for capturing the dilemma of every high school  kid. Really, the lyrics deserve some kind of a desi Pulitzer for best kindergarten poetry. Also, this song is trying too hard to get a stamp of approval from the cool kids on the block with its fervent FaceTiming and 'it' references. Needless to say, it fails in that aspect.
 3. Engine ki Seeti AKA That Song featuring Sonam Kapoor's Derriere.
This song is composed by Sneha Khanwalkar and written by Ikram Rajasthani. 
We have one major complaint with to this song. For a song that's mainly about butts; why oh why did the director not give Fawad Khan's backside some screen space? We bet that he'd give Kapoor a run for her money. By this point in the album, the Punjabi enunciation and bhangra-esque beats feel so repetitive that it seems quite likely that this song will induce a snooze fest on the dance floor rather than a fevered jig. Ikram Rajasthani's lyrics don't help either. The 'engine ki seeti main maaro bum dole' line is on par with the mediocrity of 'Tamanchey pe Disco'. It seems almost too futile to hope that Bollywood will move beyond its obsession with childish and nonsensical lyrics.
4. Naina and Preet AKA Romantic Punjabi Song.
 Naina is composed by Amaal Mallik and written by Kumaar. Preet is composed by Sneha Khanwalkar and written by Amitabh Verma. 
We've decided to club these two together because they're essentially about the same thing. It's obvious that Kapoor and Khan's characters will fall in love when Naina is playing and break up when Preet is playing. They're basically created to trick the audience into feeling the same soppy emotions as the characters onscreen. Sona Mohapatra's powerful voice is wasted in Naina, which is as generic as almost every other recent romantic Bollywood number.
Preet is the saving grace of the album with its haunting melody and the genuine pain that it evokes. However, it isn't enough to save the garish mess that is Khoobsurat's soundtrack.
5. Baal Khaade AKA Typical Sneha Khanwalkar song. 
This song is composed by Sneha Khanwalkar and written by Sunil Choudhary.

The song Baal Khaade bears the stamp of Khanwalkar's composing style all over it. It's based on the same quirky style that Khanwalkar had so memorably employed while composing the Gangs of Wasseypur chartbuster I am a Hunter. Baal Khaade is supposed to be a fusion of Rajasthani folk music and dubstep. The concept behind this song sounds quite appealing, but the track is too jarring to be able to fully express Khanwalkar's edginess and quirk. The song cannot decide whether it wants to be desi or electronica, and quite frankly it's a hot mess.
Khoobsurat's soundtrack largely suffers from the same malaise that is plaguing all Bollywood music: repetitiveness. The soundtrack's complete lack of innovation, generic beats and childish lyrics make it unappealing. Khoobsurat's  songs are Punjabi-fied to a large level and it is unlikely that they will be endorsed even by wedding deejays who usually play them.
Subscribe to Moneycontrol Pro at ₹499 for the first year. Use code PRO499. Limited period offer. *T&C apply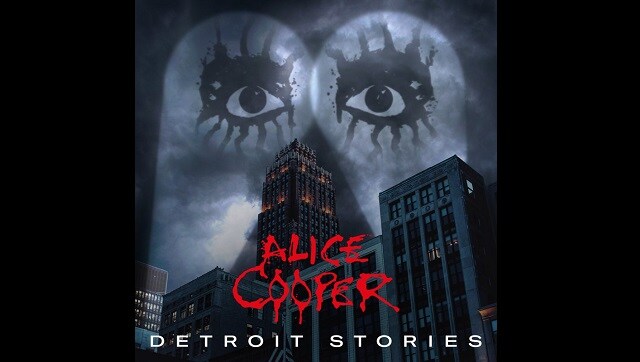 Entertainment
Alice Cooper's forthcoming album Detroit Stories is slated to release on 26 February.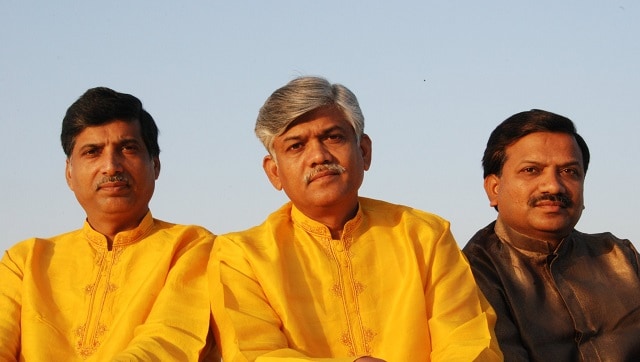 India
The committee looking into the students' allegations reportedly advised the Bhopal-based Sansthan, founded by the Gundecha Brothers, to use the time for 'internal reflection' and for instituting wide-ranging corrective measures.
Entertainment
The Grammys have been criticised over the years for awarding and nominating more men than women.