Movie Review: I, Me Aur Main and the 'sexy idiot'
He tries very hard to be heartbroken in I, Me Aur Main. Except, that's tough when you're John Abraham, and only have an adorable half-smile and a beautiful derrière in your entire repertoire.
by Ravina Rawal
John Abraham is surrounded by women; all the time. That's true in real life as well, but let's just talk about his (not as enviable) situation in debutant director Kapil Sharma'sI, Me Aur Mainfor now.
Mother, sister, girlfriend, boss, friend—all the key people in his life on the reel are women. So you'd think he'd be an ace at handling them, but…then we wouldn't have a movie about it, would we?
Abraham's character Ishaan is a self-centered, spoilt brat. He's been brought up since childhood by his mother (Zarina Wahab) to believe that no matter what, he is the best; indulged through the years by his sister (Mini Mathur), who's always covered his tracks for him; humoured by his boss (Raima Sen) at the music label company where he works; fawned over by singers desperate for their big break; and tolerated by his hot, successful corporate lawyer girlfriend, Anushka (Chitrangada Singh).
The first time we see her, we wonder if we've accidentally walked into the screening of Inkaar 2. Either that, or she had no time between wrapping up the original and starting this movie to even change her hairstyle or nail polish, never mind get a new wardrobe. Ok, maybe I'm nitpicking. But there's so much time to get distracted during this film that it was bound to happen, and I will generously forgive myself.
So anyway, Anushka is in love with Ishaan, who is also in love with himself. That's about all they seem to have in common any more. They've been together three years, and she's demanding a commitment and meet-and-greet with his parents in Pune. He's getting drunk at bars, some days even before Happy Hour begins, and avoiding her and the situation. (I heard a girl in the audience hiss the words 'so typical!' at this point during the film, so it obviously struck a chord.) Eventually, she can't stand it any more and kicks Ishaan out of her posh flat, which the two of them have been sharing thus far.
At this point, he's also been fired from his job and everything in his perfect life is starting to fall apart. He tries very hard to be heartbroken. Except, that's tough when you're John Abraham, and only have an adorable half-smile and a beautiful derrière in your entire repertoire (at some point he calls himself a 'sexy idiot' and really, I couldn't have put it better myself). So instead he decides to skip this step and move on, already. He gets a new apartment; has to handle his mother who suddenly shows up from Pune to live with him because—they very quickly and vaguely explain—she's tired of her husband/his father's growing demands; and meets the girl next door, Gauri (Prachi Desai).
Fashion stylist by profession (shocking, considering how badly she's been styled in the movie herself), bubbly by affliction, Gauri is the stable, carefree, happy sort that everyone likes. However, her act eventually gets so cutesy and upbeat that her character starts to irritate me, which in most Bollywood movies can only mean that we're merely minutes away from Ishaan falling for her.
Does he? For real? Can she change him into a decent, more responsible human being? What about Anushka? Does his mother ever go back home? All this and more after the interval, if you hang around that long. We can't promise it'll be worth it for you; this is a decision you're going to have to make for yourself.
Despite being disappointed at how it all turned out, I still have a fair share of expectations from the film's director. Kapil Sharma is clearly happy to experiment with unpredictable, unconventional stories, and that could be pretty fun. I, Me Aur Main didn't work like it should have; but maybe next time, with a tighter script and sharper performances from his actors, it will.
Entertainment
Hum Bhi Akele Tum Bhi Akele has some freshness, but its the mawkish climax that rids the story of any realism
Entertainment
Tom Clancy's Without Remorse does the bare minimum to stand out in an already cluttered genre of rogue spies seeking vengeance.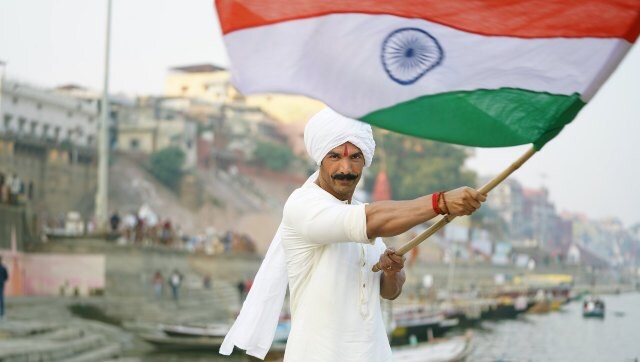 Entertainment
Satyamev Jayate 2 is among the many films that have deferred release due to the second wave of coronavirus in India.