Movie Review: Gangs of Wasseypur finds melody within mayhem
Gangs of Wasseypur is bathed in blood and stylised sadism but still manages to find both beauty and comedy. But will the film being called Bihar meets Tarantino become bigger than a cult film here?
by Gautaman Bhaskaran
Anurag Kashyap's Gangs of Wasseypur is an epic story of coal mafia littered with bullet-ridden bodies and bathed in blood. Over five hours long and divided into two parts, the first segment opens theatrically today with the sequel to follow at the end of this year.  This reviewer watched the films at Cannes in May, where Kashyap screened both parts, punctuated by a 20-minute interval, in the Directors' Fortnight, a programme which runs alongside the 12-day annual film festival.
The movie is Tarantinosque (one writer called it a Bihari take on Tarantino!) with stylised sadism, rustic rivalry, gory greed and raw revenge. Well-fleshed out characters add to the pulsating energy and pace of the narrative, and arguably Kashyap's best work since his first feature, Black Friday (Paanch made even earlier in 2003 remains in the cans), Gangs of Wasseypur did receive a rousing reception at the French Riviera. But at home, it could end up more like a cult film, attracting only those who seek outlandish violence, and alienating the women.
The story travels over several decades with every turn producing a sense of intense thrill.  But rooted in this often frighteningly bitter journey are moments of delightful wit and burning sexual passion.  Kashyap's characters are not troubled by guilt or moral righteousness, obsessed as they are with rancour and rivalry. The enmity, though, is not between different religions, but between Muslims and Muslims, who have fought for generations. The cause is not sectarian, but avarice and the mad desire to control the coal belt in Wasseypur, Jharkhand.
Laced with black comedy and supported by superb performances (Manoj Bajpayee among the lot is marvellous as the revolver-toting thug), the plot begins dramatically, though rather confusingly with an overload of information and names that foxed even a seasoned critic like me, well versed in Hindi. It takes an hour for the dust to settle down, and the picture to emerge from the haze.
The opening scenes set the mood for a bloody run: we see a bitter gun battle which one gang wages against a rival family, and a voiceover says that this is a fight to finish between the Khans and the Qureshis, both Sunni Muslims. In the 1940s, as Indians, still under the British Raj, begin to take over coal mines, Ramadhir Singh (Tigmanshu Dhulia best known as the director of the  excellent Paan Singh Tomar) gains economic and political power when he acquires some mines. When his chief hitman and former dacoit, Shahid Khan (Jaideep Ahlawat), gets ambitious, he is killed. Khan's young son, Sardar, is consumed by hatred and vengeance, and when he grows up (a role played by Bajpayee), he finds that his anger and animosity have not waned. Meanwhile, Singh becomes a corrupt and influential politician lording over the entire district.
Sardar is clever, but impulsive, and despite the sway he has over the underworld, he transforms into a meek mouse in the presence of his two claw-wielding and abusive wives. Nagma (Richa Chhada) gives birth to four sons, and Durga (a Hindu, played by Reema Sen) who sires one. Durga does not take her abandonment later kindly and hell truly hath no fury like a woman scorned.
The sequel shows each of the boys growing up to be more outrageous and amorous than the other. But it is Faizal (Nawazuddin Siddiqui in a gripping role) who climbs to heady heights of gruesome power, making his way through hash, smoke, betrayal and murder.  He copies Michael Corleone to modernise his operations and pep up his private life. Modern guns, pagers and then mobile phones propel him to the skies.  When he is in a less violent mood, he makes love to Mohsina (Huma Qureshi), and chats up with her through the sexiest of conversations. Vulgarity is mostly left to lyrics, scored by Sneha Khanwalkar. A drumbeat often drowns out the sound of gunfire, and vice-versa, producing a tune of its own.
The final scenes in the second part are somewhat predictable, but the script on the whole engages, swinging between nauseating carnage and clear comedy.  "In Wasseypur", goes one line, "even the pigeons fly with one wing, because they need the other to cover their arse".  Kashyap, who has co-written the movie, makes an effort – and largely succeeds – to let us taste a bit of beauty in an essentially bloody canvas. As bullets fly and men collapse, as death defies life, Gangs of Wasseypur effortlessly weaves magical melody into this mayhem.
And, yes, each of the two parts is complete and independent of the other, but like all sequels, it is always interesting to have watched the first part. Kashyap's recap, however brief, in the sequel helps no doubt.
Find latest and upcoming tech gadgets online on Tech2 Gadgets. Get technology news, gadgets reviews & ratings. Popular gadgets including laptop, tablet and mobile specifications, features, prices, comparison.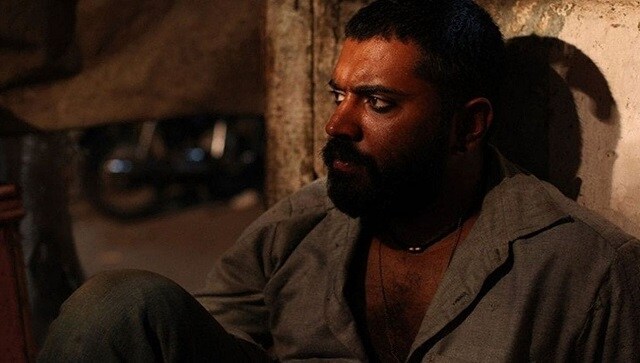 Entertainment
New York Indian Film Festival ran virtually from 24 July to 2 August due to the coronavirus outbreak
Entertainment
Anubhav Sinha said though he has known filmmakers Sudhir Mishra, Anurag Kashyap, Hansal Mehta and Vishal Bhardwaj for a while, their friendship has evolved in the last few years