Movie Review: Despicable Me 2 is 98 minutes of complete cuteness
Steve Carrell as Gru and Kristen Wiig as Agent Wilde may be the headliners, but the real stars of Despicable Me 2 are the minions.
Ok, let's get one thing straight: there is absolutely nothing despicable about Despicable Me 2. Felonius Gru, once a super villain, is now a doting dad to the three cuties — Agnes, Margo and Edith — who had temporarily made his life miserable in Despicable Me.
From villainy, he has turned his attentions to making jams and jellies. The ambassador of evil whom Gru's pitted against in Despicable Me 2 isn't a particularly nice chap, but it's hard to feel strongly negative about someone who appreciates good guacamole and salsa (both the sauce and the dance). And the secret weapon that we must as a world fear is a potion that once injected turns the subject fuzzy and purple. Yes, it also gives you big, bad teeth and makes you violent, but still. Fuzzy and purple. Directors Pierre Coffin and Chris Renaud should just rename the series Delightful Me and be done with it.
The Anti-Villain League is alerted to villainous activity when a secret laboratory in the Arctic vanishes. All that remains of the laboratory is video footage of an experiment in which a fluffy bunny is injected with a purple potion and within seconds, it turns into a giant, purple, murderous fuzzball. (No prizes for guessing where the filmmakers stand on the subject of animal testing.) The AVL calls upon Gru, who is initially far more interested in his jam business than fighting evil. But when Dr Nefario says he's leaving Gru and taking another job because he's bored by all this sweetness, Gru accepts the AVL assignment in order to bring some excitement into his life. His new sidekick is AVL's Lucy Wilde, whose skills include smashing cupcakes. And so begins an adventure involving Gru, wigs, bad dates, guacamole, a violent chicken and of course, a mysterious villain.
Steve Carrell as Gru and Kristen Wiig as Agent Wilde may be the headliners, but the real stars of Despicable Me 2 are the minions. They do everything from turning into purple zombies (there's a scene when they swarm around Gru and clamber upon one another to create a pillar which is reminiscent of World War Z) to singing the best tribute to All 4 One's "I Swear" that this reviewer has had the good fortune to see. Despicable Me 2 may not be as clever or as good a story as the its predecessor, but it's just so darn cute that you'll spend all 98 minutes (plus intermission) grinning delightedly.
Entertainment
Monster might be a courtroom drama, but the film eschews legal jugglery and dramatic twists in favour of an audio-visual approach
Entertainment
Tom Clancy's Without Remorse does the bare minimum to stand out in an already cluttered genre of rogue spies seeking vengeance.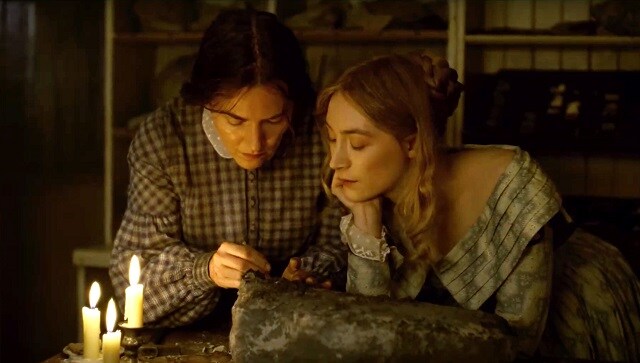 Entertainment
Ammonite suffers from a slowness, that intends to mimic the pace of life, but does not build or culminate into anything profound or satisfying.