Movie Review: Dabangg 2 should have been titled Chulbul Pandey!
The mere presence of Salman Khan in Dabangg 2 makes you forget that the film really lacks a story; such is his persona. The film should have been titled Chulbul Pandey given his incredible enactment of the now iconic character.
Dabangg 2 released today with sky-high expectations from Salman Khan fans and the superstar powered it through with his endearing Chulbul Pandey act once again to an enthralled audience.
Whistles echoed in the theatre as soon as the beloved hero of India came on screen in his police uniform, kicking the brains out of some petty kidnappers as Inspector Chulbul Pandey.
As far as characterisations go, the Dabangg (2010) team did all the hard work on the tone, language, look and setting of the film, right down to the last minute detail. Dabangg 2 steps into the very same terra firma, albeit with a new setting (Kanpur), a new conflict (Bachcha Bhaiya, played by Prakash Raj) and a new item number, Fevicol Se, with Kareena Kapoor swaying to its randy tune. Chulbul plays happy husband and family guy to Rajjo (Sonakshi Sinha) and brother Makhan Pandey (Arbaaz Khan) and father (Vinod Khanna) in the sequel with some old tricks like his aviators slung on the back of his shirt collar, some new lines and Kung Fu Pandey moves.
As you watch the film, you cannot escape Salman's star power even in the guise of a Samaritan UP cop in khakhi. He reigns supreme in every scene — be it action, song and dance or emotion. The film traces the usual cop and thief drama, with Chulbul vanquishing evil in Kanpur and turning into a legend of the UP police force, like he was in Lal Ganj.
It compels you to think if every city had even one daredevil cop like Chulbul, India would be a better and safer place. After Chulbul saves a school kid from his kidnappers who're demanding Rs 10 lakh from his parents as ransom, Chulbul asks the father to hand over the briefcase holding the money to one of his men saying, "10 lakh uthane waale ko de sakte ho, bachane walo ko nahi?" He does make a relevant point there.
The scenes between Bachcha Bhaiya and Co and Chulbul lack the 'Chulbul-style' dialogue and repartees, like in the opening scene where he apprehends some kidnappers, despite excellent action shots. Though Dabangg 2 entertains, primarily because of Salman Khan, it lacks a definitive plot line and story.
The mere presence of Salman in the film makes you forget that it lacks a story; such is his persona. The film should have been titled Chulbul Pandey rather than Dabangg 2. Given that another film is being planned on the legendary cop, for starters, it could really do with an exciting title as well as a story.
The romance between Rajjo and Chulbul is tepid and, dare I say, boring, despite them being newlyweds. In fact, the scenes between Chulbul and his father are more exciting and funny! Though there is a flow to the scenes unfolding on screen, the film on the whole is not half as exciting as it could have been, given it was mounted on a sure shot, winning formula.
Arbaaz Khan, in his new role as director of the film, is the real hero here given he had the insurmountable task of taking on an extremely popular character like Chulbul and keeping it on track. I would say Arbaaz made an extremely able debut as a director. He stayed true to the legend of Chulbul Panday with his character etched out beautifully in the film, despite the obvious lack of a thrilling plot.
Salman's performance as Chulbul is infallible and absolutely charming. To put it in Arbaaz's words, "No one can play Chulbul like Salman - he owns Chulbul and is just brilliant as him." Sonakshi Sinha as Chulbul's bulbul looks and acts her part as the wife in the sequel.
Arbaaz is adorable as Makhi, as is Vinod Khanna, as the newly-minted doting father. Prakash Raj acts the part of the mean criminal-turned-politico Bachcha Singh with an exaggerated effect. Nikitan Dheer's abs pale in comparison to Salman's in the quintessential "flashing of abs" fight sequence but make the impact he was probably looking for!
Dabangg 2 is poised for a crore-ing run at the box office, regardless of what I have to say here.
Rating: ***
Subscribe to Moneycontrol Pro at ₹499 for the first year. Use code PRO499. Limited period offer. *T&C apply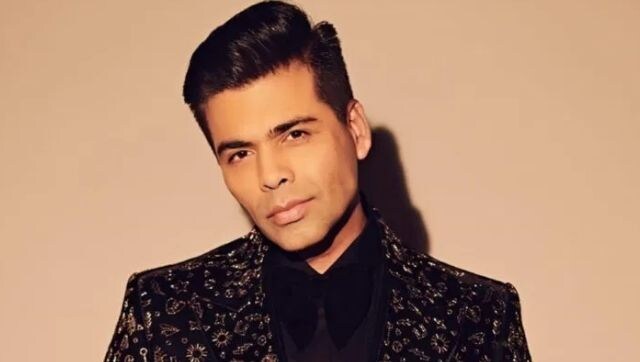 Entertainment
Karan Johar was speaking at a special event of Netflix, See What's Next India, where the streamer announced its 2021 slate for movies and series.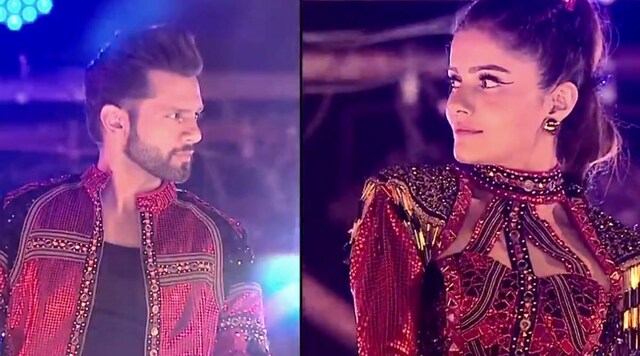 Entertainment
Salman Khan announced that Rubina Dilaik is the winner of Bigg Boss season 14.
Entertainment
"Thank you abundantly," wrote Rubina Dilaik and shared a video message on Instagram.