Movie Review: Chittagong is a paean to the ordinary-Indian-as-hero
In a country in which what we usually get by way of historical pictures is the blustering epic melodrama, Chittagong is a rare and beautifully realized miniature told from the viewpoint of a teenager.
"Taking control of the whole of Chittagong: even thinking of it is madness!" says an incredulous Ganesh Ghosh. "Agar hum kaamyaab nahi huye toh? (What if we don't succeed?)"
"Agar hum kaamyaab huye toh? (And what if we do?)" says Master-da. It is not so much a question as a statement, perhaps not even so much a statement as a thought-experiment. But as they look on at the half-musing, half-challenging expression on Master Surjya Sen's face, the young men gathered around him seem to absorb something of the schoolmaster's belief in the impossible.
The Chittagong Uprising is on its way to becoming real.
Bedabrata Pain (pronounced 'pyne') is, in real life, one of the mythologised emblems of our modernity in Hindi cinema: a NASA scientist. Or rather, he was, until he decided to enter the world of cinema himself, making his directorial debut with Chittagong. Co-written with Shonali Bose, who made the sensitive Amu (about the 1984 anti-Sikh violence), Chittagong takes as its subject the 1930 Chittagong uprising against the British, led by Surjya Sen.
The uprising began with the near-unbelievable bloodless takeover of the local armoury by a force made up largely of boys under 18, who then issued an Independence Proclamation in the name of the 'Indian Republican Army'. A few days later, the revolutionary force fought a heroic pitched battle at Jalalabad Hill, losing 12 of their number to British bullets.
Pain's film shows that things did not go as planned, and several key participants were eventually imprisoned or killed. But what British textbooks dismissed as the Chittagong Armoury Raid was still an event that historian Sumit Sarkar pronounces "the most spectacular coup in the entire history of [revolutionary] terrorism".
What Pain's film manages to capture is the remarkable passion and commitment that forged a ragtag group of ordinary school and college-going youngsters into a revolutionary force, a force that was willing to risk everything for what was really an exemplary, one-time, act of daring. And it does this by choosing to tell us its story not, as Ashutosh Gowarikar's 2010 Khelein Hum Jee Jaan Se did, through the eyes of its most famous protagonist, Surjya Sen – but instead from the viewpoint of its youngest participant. It is the 14-year-old Subodh Roy, better known as Jhunku, who makes this narrative special: the bright teenaged son of a lawyer who must decide between the glittering career path virtually promised to him by a British education – and the much more uncertain revolutionary road opened up by his beloved Master-da.
The film is aided greatly by the fact that Manoj Bajpai is simply outstanding as Master-da, playing the schoolteacher-revolutionary with a mix of clear-eyedness and near-delusional faith that is startlingly persuasive. And the talented Delzad Hiwale, last seen in 2011's tragically underwatched coming-of-age tale Bubblegum, puts in a wonderfully affecting performance as Jhunku—vulnerable, confused and determined by turns.
Of course, Pain's portrait of the boy's world is an idealised one. But if it seems slightly unlikely that even the most favoured bhalo chhatro (good student) could have had such privileged, unhindered access both to Surjya Sen's revolutionary project and to the home of the British district magistrate, it does make for a screenplay of powerful simplicity. On the one hand there is Master-da, whose path of violence is one that the boy initially abhors, even though he has sympathy with its goal. On the other hand is Wilkinson, a man who tries – and fails – to reconcile his avowed liberal beliefs with the violence that is almost required of him by his job upholding a colonial state.
The film, however, fails to do more than gesture vaguely to the underlying principles that govern these characters' choices. We are thrust willy-nilly into a world in which it is deemed to be apparent that Master-da is a hero – the film does not, except in one blink-and-you-miss-it sentence, ask the difficult but necessary question of the ethics of an adult using his charisma and position as a teacher to harness a bunch of schoolboys into armed action, however voluntary and however noble the cause. In fact, the film does almost nothing to help us locate revolutionary terrorism within the larger history of the period and of nationalism – their complicated relationship, for example, to the ideas of Gandhi. A cursory reading of Sumit Sarkar provides the following fascinating fact: "Though obviously very far removed in methods from Gandhi, the revolutionaries still celebrated the seizure of the armoury with a cry of 'Gandhiji's Raj has come!'" But the film does not give us a frame within which to think about violence and non-violence, justice and injustice—it seems too tightly gripped by its own patriotic fervour to do anything but sweep us along with it.
But this is a warm, affecting film, and it is almost wholly pleasurable to be swept up in its paean to the ordinary-Indian-as-hero. And it is carefully handled in other ways, even if sometimes in transparently obvious fashon: balancing its nasty police officer Ahsanullah with ordinary Muslim peasants who support the entirely Hindu band of revolutionaries, giving pride of place to Pritilata Waddedar (Vega Tamotia) and her pioneering role as a female revolutionary. Bedabrata Pain may be a first-time director, but his cast and crew is absolutely top-notch, and the film is a visual and aural feast. Samir Chanda's production design and Eric Zimmerman's marvelous camerawork creates the lushness of the Bengali landscape, imbuing Jhunku's remembered village with just the right amount of nostalgia-tinted beauty to make it seem charmed -- but not fake. Shankar-Ehsaan-Loy's music is lovely, never overpowering the narrative but managing to add depth to its quieter moments. The actors – Nawazuddin Siddiqui, Raj Kumar Yadav, Dibyendu Bhattacharya, Jaideep Ahlawat and Barry John as Wilkinson in what is probably the meatiest film role he's ever got – are excellent.
In a country in which what we usually get by way of historical pictures is the blustering epic melodrama, Chittagong is a rare and beautifully realized miniature. Pain's canvas is deliberately small—but to what he decides to paint, he does full justice. You shouldn't miss it.
Entertainment
Hum Bhi Akele Tum Bhi Akele has some freshness, but its the mawkish climax that rids the story of any realism
Entertainment
Tom Clancy's Without Remorse does the bare minimum to stand out in an already cluttered genre of rogue spies seeking vengeance.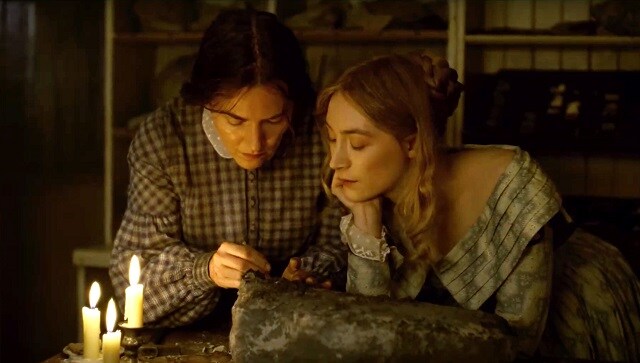 Entertainment
Ammonite suffers from a slowness, that intends to mimic the pace of life, but does not build or culminate into anything profound or satisfying.