Monsoon Wedding the musical: Mira Nair's critically acclaimed film to get a Broadway debut
Monsoon Wedding will debut on Broadway in May.
Remember Mira Nair's Golden Lion winning film Monsoon Wedding?
The film chronicled the traditional Indian wedding — Lalit Verma ( Shah) is trying to organise an enormous, chaotic wedding for his daughter, Aditi. The film takes a look at the happenings in the life of Aditi, the bride and her family.
Now it looks like Nair's film will get a Broadway debut in May 2017. Nair roped in filmmaker and music genius Vishal Bharadwaj to lend the score for this one. He has planned 21 songs for this one.
Nair, whose last film was the critically acclaimed Queen of Katwe, says she has been working on the stage production for eight years already (the film released in 2001) and is keeping this year free for the play.
Mira Nair says about the play, "We're opening in Berkley, California first. You see, the way it happens in the US, is that before a musical goes on stage, on Broadway, it has to be staged at another venue, albeit a high-end venue, to make sure that all the lights, sound, etc. run smoothly, as it is all live. We're opening at a very high-end regional theatre in Berkley, California, playing for an 8-week limited engagement. By then, we'll be fit and shining to take on Broadway without the scrutinising gaze of the unsparing New York critics. Then we move to Broadway."
Find latest and upcoming tech gadgets online on Tech2 Gadgets. Get technology news, gadgets reviews & ratings. Popular gadgets including laptop, tablet and mobile specifications, features, prices, comparison.
Entertainment
Ava DuVernay, Tabu, Regina King, Jodie Foster, Olivia Colman, Colin Farrell, and Delroy Lindo were among the presenters at the TIFF Tribute Awards function.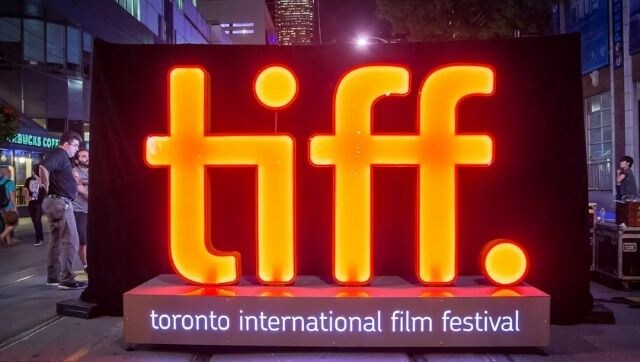 Entertainment
TIFF 2020 kicks off on Thursday with in-person and drive-in screenings combined, for the first time in its history
Entertainment
The Disciple is the first Indian film to play at Venice Film Festival since Mira Nair's Monsoon Wedding