Momina Mustehsan's Coke Studio gig: Of internalised misogyny and insatiable 'tharak'
The exclusive focus on Momina Mustehsan's looks rather than her singing or other accomplishments in the recent episode of Coke Studio is an indication of internalised misogyny
Coke Studio, like most other things in Pakistan, meets an overwhelmingly mixed response almost every time it airs. You'll hear it everywhere you go, from cafes to taxis and everyone you meet will think its their civic duty as a proud Pakistani to talk to you about their minute to minute analysis of every song that gets featured.
This time around, one of the most talked about songs is 'Afreen Afreen', a rendition of Nusrat Fateh Ali Khan sahab's hit by none other than Rahat Fateh Ali Khan and Momina Mustehsan. Momina who, you ask? Momina Mustehsan is a 23-year-old New York-based, Pakistani song writer and singer. She was co-writer and co-singer to Farhan Saeed's very popular 'Pee Jaun' but shot to relative fame when she sang playback for the band Soch in the Bollywood film Ek Villian, on a song called 'Awaari'. Oh and she's a mathematician, no biggie.
People haven't really been able to digest Coke Studio's 'Afreen Afreen' and are constantly comparing it to the original — which is funny considering how Coke Studio covers usually serve as tributes to the original songs and not as an attempt to dethrone or replace (as if anyone could replace Nusrat Fateh Ali Khan). Also, why is that even considered a problem when almost every other drama and movie 'borrows' Khan sahab's hits all the time (Dillagi and Dekh Magar Pyaar Sey, for instance)?
The problem seems to be none other than Momina Mustehsan. Girls think her voice is "too squeaky" and her beauty "over rated" while the boys can't really stop drooling over her smile long enough to formulate intelligent sentences. An engineer and mathematician who can sing well enough to be featured on Coke Studio, arguably the best music platform in Pakistan, and we can't stop talking about how she looks.
Read on Firstpost: The new Coke Studio video proves (once again) that Pakistan has the better version
That's what we do to smart, independent women. We ignore all their hard work and accomplishments and reduce them to nothing but a face. Women consider them competition and lash out venomously while men can't look past their beauty long enough to admire them for the skills they have undoubtedly worked hard to develop.
Ladies, the presence of someone else's beauty doesn't mean the absence of your own nor will acknowledging someone else's accomplishments take anything away from your success. Isn't it time you start building other women up instead of just claiming to be feminists? From where I stand, girl on girl hate is doing as much damage, if not more, to the feminist movement than men hating on women. Because women not respecting women just gives men another reason to succumb to misogyny.
Now to the disease that most deem 'la-illaaj' but runs rampant in our society: tharak.
1. If only men saved these compliments for when girls actually asked their opinion and responded with something other than 'Mujhey kya pata in larkion ki cheezon ka'.
I think #MominaMustehsan was there so we could look at her imagine and afreen 😍 #AfreenAfreen #cokestudioseason9 pic.twitter.com/aMBflEue0o

— Adv Arhum Tariq Butt (@Arhumtb) August 19, 2016
2. You are an annoying...?
Watched #MominaMustehsan in 1080p today ..Her smile was a ravishing <3 <3 #cokestudioseason9

— Taymoor Ciddiqi (@Taymoor_ciddiqi) August 19, 2016
3. Aww issi liye toh laye they. All for you. Uski existence ka aur maqsad hee kya?
accha hua momina ko le aaye warna mujhe to afreen afreen samjh hi nhi aa raha tha😀#cokestudio9 #MominaMustehsan pic.twitter.com/B9sEeXiC6z

— Asif !!! (@AsifAliSays) August 22, 2016
I admit that Momina Mustehsan is gorgeous. I followed her on Instagram the day I first saw her and every time she posts a picture, I find myself crushing over everything, from her hair to her style but that in no way means that I will ever let myself believe that her beauty is all she has to offer to the world.
When someone is singing, I'm pretty sure they'd appreciate it if your feedback, both good and bad, focused on their singing first and other things second.
Poondi aur chichorey comments ke liye Instagram hai na?
Oh and if you're one of those rare people who really do hate the cover just because they think it's an insult to the original, I have some news.
If you don't like the cover of a song; DON'T LISTEN TO IT.
It's not like the original has ceased to exist. Whiny idiots.

— Maha Khan (@Mahahahak) August 19, 2016
Here's to acknowledging the effort people put in towards polishing their skills, no matter what they are, and knowing the difference between appreciating beauty and objectification.
This piece was originally published in Khabar Feed. Reproduced here by special arrangement.
Find latest and upcoming tech gadgets online on Tech2 Gadgets. Get technology news, gadgets reviews & ratings. Popular gadgets including laptop, tablet and mobile specifications, features, prices, comparison.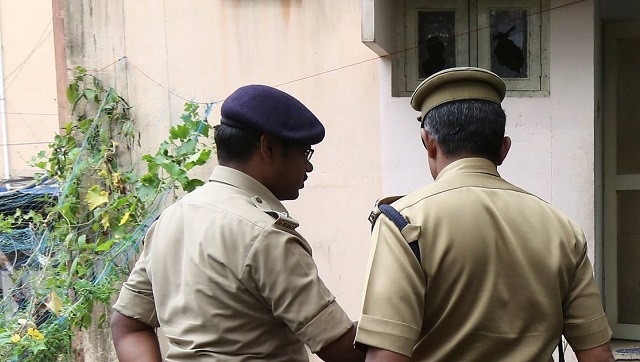 India
A senior police official said that the cause of death was yet to be ascertained but all eleven appeared to have died by suicide after consuming some chemical
First Cricket News
England's Ben Stokes is also out of the remainder of the three-match Test series due to family reasons.
First Cricket News
The PCB had allowed Malik permission to join the squad in England late as he wanted to spend time with his family in UAE.