Miss Tanakpur Haazir Ho review: You wonder what the point is of this long, melodramatic comedy
The crassness is hardly the worst thing about Miss Tanakpur Haazir Ho – that honor goes to the snail like pace and the two and a half hour run time
Satire done right can be the funniest thing, capable of making you laugh hard enough to damage your rib cage. Satire without any grasp on comic timing or quality content can render a different kind of damage, to your forehead. The latter is unfortunately the predicament of Miss Tanakpur Haazir Ho.
The thing is, Miss Tanakpur... is a well-intentioned film. It even looks good – shot subtly in a fairy authentic setting. Even the concept is kind of interesting - a Haryanvi villager named Arjun (played by Rahul Bagga) is accused of having carnal relations with a buffalo and is put through an outrageous police investigation.
It's a weird enough plot to take satire to maddening levels, but unfortunately the execution is also maddening, not in a good way.
The problem is the film plays out like an India TV segment stretched out in unfunny and often clumsy ways. You get Maya (played by Hrishitaa Bhatt in an unconvincing Haryanvi accent) married to a drunk male chauvinistic pig named Suarlal Gandass (played by Annu Kapoor).
You get Pandit (Sanjay Mishra) who is the stereotypical village witch doctor rendering ludicrous advice to his clients. You get Suarlal's assistant (Ravi Kissen) dropping unfunny lines as if his life depends on it. You get potty humor in unsubtle variety – ranging from lingering shots of toilets, to grotesque dialogues on feces, to actual shit flinging.
You also get long, frustrating periods of super serious melodrama, in various unsuccessful attempts to render social messages. The combo of lame satire and melodrama isn't good at all – it plays out like an Adam Sandler movie that replaces the goofy stuff with tragedy.
One moment there's Om Puri and Annu Kapoor bickering about how a replacement buffalo is spoiling the case and in the next a man is found hung inside a well. Neither sides of the spectrum are particularly well handled, and their cocktail becomes difficult to digest.
Logic also goes for a toss in the film. The reason Arjun is accused of raping a buffalo is that he's having an affair with Maya, and her husband Suarlal decides to take vengeance by telling the villagers and the cops the buffalo angle.
For some reason Arjun at no point makes any effort to clarify things – he just sits there taking a beating, as if he really had sex with the buffalo. Contrivance also comes to the forefront when his character arc involves his attempts to become a police officer and his father saving money for bribe to facilitate the same.
What's worse is the film has shades of misogyny in, ironically, its attempts to address the plight of women. In one scene a vet tells Om Puri's cop character that it's not possible for a man to rape a buffalo because she would kick him, to which the cop says this is why rape cases aren't reported.
Intentional or not, crass gems like these are strewn all over the film and it only makes the viewing experience tougher. The crassness is hardly the worst thing about Miss Tanakpur Haazir Ho – that honor goes to the snail like pace and the two and a half hour run time, at the end of which you'll be wondering what the point of the film was.
Entertainment
Hum Bhi Akele Tum Bhi Akele has some freshness, but its the mawkish climax that rids the story of any realism
Entertainment
Tom Clancy's Without Remorse does the bare minimum to stand out in an already cluttered genre of rogue spies seeking vengeance.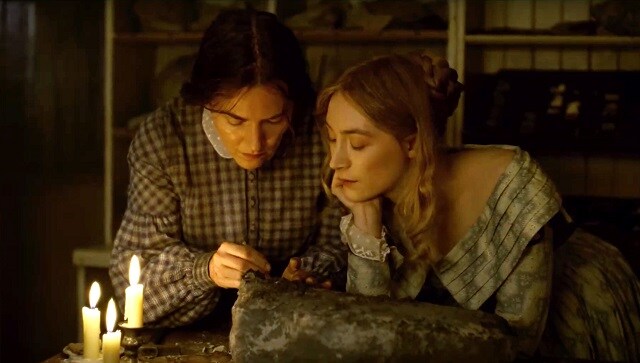 Entertainment
Ammonite suffers from a slowness, that intends to mimic the pace of life, but does not build or culminate into anything profound or satisfying.