Manisha Koirala to co-author book on cancer experience with another survivor
Manisha Koirala was diagnosed with cancer in 2012, and will now write about her experiences of surviving the illness.
Bombay actress Manisha Koirala, who was diagnosed with cancer in 2012, will reportedly be authoring a book about the experience of surviving this illness.
Mumbai Mirror reports that Manisha Koirala will be writing a book about cancer with another survivor. According to a source speaking to this daily, the actress has been discussing this book with a multinational publishing house since 2016, and the book is set to release towards the end of 2017.
The source says that after having defeated cancer, Koirala wants to help others by telling them about her journey and encouraging them. Speaking in 2015 about the illness, she said that she felt a sense of pathos knowing that she could die at any moment. She added that cancer had taught her to appreciate life and its miracles and to make the most of the time she had.
"I want to teach people how to live a holistic life. I'm obsessed with being healthy, constantly reading, researching and sharing my knowledge with others. My book will not be an autobiography but my reflections on life and films. When I was unwell I made lots of notes," the actress said in an interview earlier this year.
In another interview, Koirala spoke about how she had given up non-vegetarian food and alcohol, choosing to focus instead on Ayurveda and Naturopathy. She also said that she is working towards spreading awareness about cancer, and assuring people that it can be cured if it is detected in time.
The actress also said that her illness changed her as a person, and that she would get shaken up by little things in the past. She said that she looks at the notes she made while recovering from cancer to remind herself of how much she has been through.
Manisha Koirala is set to play Nargis Dutt in a biopic about Sanjay Dutt directed by Rajkumar Hirani, where Ranbir Kapoor plays the lead character. To prepare for her role, she watched a documentary on Dutt and spoke to her daughter Priya to understand what she was like. She will also star in Sunaina Bhatnagar's film Dear Maya, where she plays a recluse who has confined herself to a bungalow out of bitterness.
Find latest and upcoming tech gadgets online on Tech2 Gadgets. Get technology news, gadgets reviews & ratings. Popular gadgets including laptop, tablet and mobile specifications, features, prices, comparison.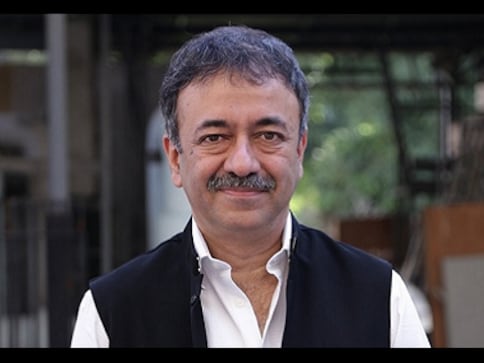 Entertainment
Rajkumar Hirani, director of the Sanjay Dutt biopic starring Ranbir Kapoor, might have a cameo in the film. The director might play filmmaker Subhash Ghai.
Entertainment
Dear Maya explores what happens when two teenaged girls in Shimla write fake love letters to cheer up their neighbour, a desolate woman named Mayadev
Entertainment
Sonam Kapoor will not play the role of any particular actor. Rather, she will embody all the actors that Sanjay Dutt dated during the 1980s and 1990s.