Mani Ratnam begins work on new Tamil-Malayalam film: Will it be the hit he needs?
In Tamil cinema where his roots are, Mani has been floundering at the box-office and critics have ripped his films apart. Will his new love story give him the hit he needs?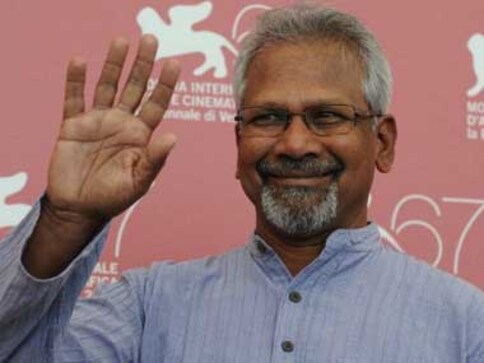 Chennai: The most talked about south Indian director in Indian cinema is Mani Ratnam. And the news from Kollywood is that Mani is back to work, after a 18 month break. Last Monday (6 October) the elusive director started his new untitled bilingual film in Tamil and Malayalam in a hush-hush manner in Chennai.
At a time when directors tom-tom everything including future projects through social media, Mani remains secretive and goes about his work quietly.
In fact the media came to know about Mani's new film only when his cameraman, the legendary PC Sreeram Tweeted, "Last day of shoot for Shamitabh tonight, will be starting Mani film from October 6. I am walking the path with the force which guides me."
Sreeram and Mani Ratnam are teaming up for this new film after a gap of 14 years. They last worked together in the Madhavan-Shalini starrer Alaipayuthey (2000)
Mani's new film produced by his own banner 'Madras Talkie's will have Dulquer Salmaan (Malayalam superstar Mammootty's son) and Nitya Menen in the lead, with Prakash Raj playing a pivotal role. Evergreen music director AR Rahman and cinematographer PC Sreeram are part of the core technical team. Now Mani is trying to recreate his old magic, by going back to his roots.
His strength has always been in urban love stories that basically cater to multiplex audiences. The grapevine has it that Mani's new film is set against the backdrop of two metros: Chennai and Mumbai.
He has chosen Dulquer and Nitya because of their urban cool dude looks. The two have already been paired together. They starred as the romantic lead in Malayalam super hit Ustad Hotel that was written by Anjali Menon and directed by Anwar Rasheed. They also recently featured in Anjali Menon's blockbuster Bangalore Days, though not as romantic leads.
Mani is not only respected as a director but is known to have given a break to some of the biggest names in Indian cinema like Oscar winning music director AR Rahman, Madhavan, Aishwarya Rai and so many others. In a career spanning 31 years, Mani has made 22 films in Tamil, Telugu, Malayalam Kannada and Hindi. When his Roja, a film on militancy in Kashmir was dubbed into Hindi and became a runaway success, the mainstream media took notice of him.
And his controversial Hindu –Muslim love story set against the Mumbai communal riots of Bombay created a huge fan base for him in Bollywood.
Though his straight Hindi films like Dil Se, Yuva, Guru and Raavan may not have set the box-office on fire, every established Bollywood star has expressed a desire to work with him. In short Mani Ratnam is a brand in Indian cinema.
However in Tamil cinema where his roots are, Mani has been floundering at the box-office and critics have ripped his films apart.
His last release, a commercial potboiler called Kadal (February 2013) received scathing reviews and was a colossal flop. It set the alarm bells ringing. Has Mani lost touch with new generation audiences? His tendency to play safe by padding his films with too many commercial ingredients and refusing to experiment led to a dilution of his brand.
Added to that younger directors like Nalan Kumarasamy (Soodhu Kavvum), Karthik Subbaraj (Pizza, Jigarthanda), Ranjith (Attakathi, Madras) who were willing to take the road less travelled found acceptance among new age multiplex audiences. Now Mani Ratnam has to reinvent himself as a director who understands the pulse of today's generation next audience.
The buzz is that Mani's new film is an urban based modern-day love story and set in Chennai and Mumbai, a milieu he understands.
Earlier there were reports that he is remaking his evergreen love story Mouna Ragam (1986). However sources close to the director deny this. His new film is said to be an all new love story which would be topical and relevant. AR Rahman has confirmed that his son Ameen will sing a song for the film.
Trade sources have confirmed that Mani's new bilingual will be made on a shoe-string budget of Rs 5 to 6 crores.
The combined satellite television rights of the film in Tamil and Malayalam will not only cover the cost but make it profitable. And revenue from theatrical and other rights will be a major plus. It will be a quickie that will be wrapped up by December and released in the first quarter of 2015.
Mani Ratnam needs a hit and a film which will be liked by the critics and his traditional multiplex audiences to retain his brand image. Will this be the film to do it?
Entertainment
The reunion titled Chale Chalo Lagaan - Once Upon An Impossible Dream will stream on Netflix India's YouTube channel.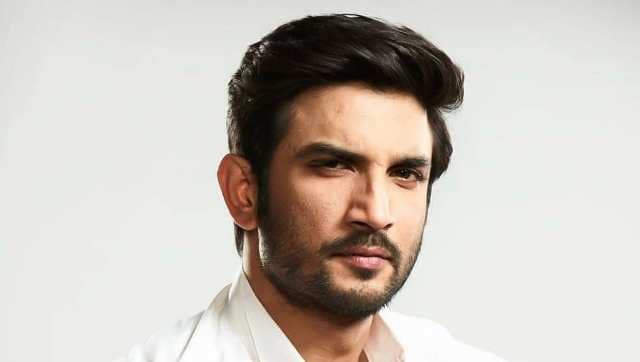 Entertainment
The makers of Nyay: The Justice, in a statement, said the film does not name Sushant Singh Rajput and is based on "information available in the public domain.
Entertainment
In Manoj Bajpayee's The Family Man 2, Seema Biswas plays the Indian Prime Minister.