MF Husain's demise: Celebs express loss
Celebrities who crossed paths with Husain, or revered him from afar, mourn the passing of the self-exiled genius.
@SrBachchan (Amitabh Bachchan), actor:MF Hussain, artist, painter, friend ... passes away ! Sad, very sad ! Many of his works and gifts adorn my home ..
Hussain's best painting gift to me..a Hanuman with 'jadi buti' flying .. given to me in Breach Candy Hospital, during Coolie episode.
Shabana Azmi, actor:
He was a prolific painter. He is someone who is born once in 100 years. I last met him through a video-conference. He was deeply moved when we told him we will try to bring him back to India. He missed India.
Javed Akhtar, lyricist:
I think many people realise the importance of artists in this country because of him. His contribution to Indian art has been totally unprecedented.
@RahulBose1 (Rahul Bose), actor:
Hussain passes away. We hang our heads partly in grief and partly in shame for not being able to let him spend his last days in this country.
@TheVijayMallya (Vijay Mallya), businessman and politician:
Deeply saddened by the passing away of artist genius MF Hussain. The more famous he became, the more his humility.
Abhishek Bachchan, actor:
Very sad to hear of the passing of M F Hussain saab. A wonderful person and a great artist. May his soul rest in peace.
@kapoorshekar92 (Shekhar Kapoor), filmmaker:
MF Husain who seemed ageless, painting till his last days leaves us with one of India's greatest legacy of art.
@DeShobhaa (Shobha De), columnist and author:
I feel blessed to have met MF Husain in London 48 hours ago. India has lost a Bharat Ratna.
@V1SH4L (Vishal Dadlani), music composer and singer:
MF Hussain, RIP. Apologies for the lack of understanding your home country showed you.
@Maheshbhupathi (Mahesh Bhupati), Tennis player:
Mahesh Bhupathi RIP MF Hussain.. Errrie. We spoke a lot about him at dinner last night and the paintings he gifted Leander and me in '99.
@itsmedevanand (Dev Anand), veteran actor:
Very sad to hear that the great M F Husain is no more, RIP.
Anurag Kashyap, director:
The news is shocking. It is yet to sink in. Just two days back I was discussing him with a friend. He was a great filmmaker who made films which he believed in and financed it himself. He was a special person and a genuine artist.
Raghubir Yadav, actor:
It is sad that an artist of such a stature is no longer among us. Working with him was a learning experience. He was peaceful by nature and a open-minded person.
@kapoorkkunal (Kunal Kapoor), actor:
Deeply saddened by the news about Hussain saab. He was not only a great artist but an incredible human being. His passion and love for life was contagious and unparalleled. May his soul rest in peace.
Madhur Bhandarkar, director:
Sad to hear renowned legendary artist M F Husain passes away, RIP!!!
Pritish Nandy, filmmaker:
Few people had that zest for living as Husain. My walls are full of his notes and drawings left in my office when I wasnt there.
Laila Khan Furniturewalla, artist and sister of Fardeen Khan:
I am very sad to hear this. He put Indian art on the international map. It is painful that he was exiled from his own country in recent years. He was one of the most dynamic figures I've ever met and I have been fortunate to have met him quite a few times. His passing is an irreplaceable loss to the country.
Surily Goel, fashion designer:
His contribution to the world of art is irreplaceable. The Indian art scene has burgeoned tremendously in world markets because of his magnificent work. I did not know him personally, but it is a loss nevertheless.
Ken Ghosh, filmmaker:
It is sad and tragic that Husain died away from his home... I hope he can come back now at least to his country.
Inputs from PTI
Find latest and upcoming tech gadgets online on Tech2 Gadgets. Get technology news, gadgets reviews & ratings. Popular gadgets including laptop, tablet and mobile specifications, features, prices, comparison.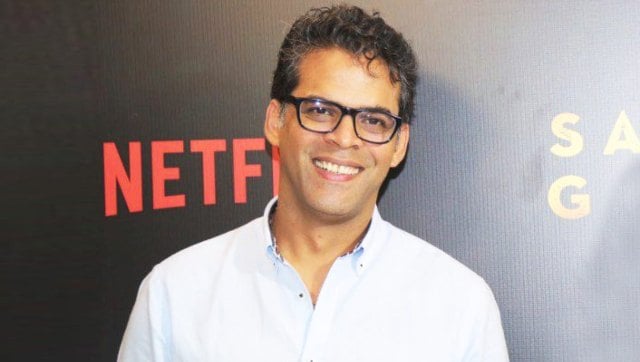 Entertainment
Vikramaditya Motwane has gone on to explore many genres as a director, from his debut film Udaan, to Lootera, Trapped and Bhavesh Joshi Superhero. The genre-bending headiness in AK vs AK is the cherry on Motwane's filmography cake, and there's enough reason to be excited about what he does next.
Entertainment
Richa Chadha's Madam Chief Minister is scheduled to hit theatres on 22 January
Lifestyle
The origins of the game date back to 2017, when the creators studied the diverse methods employed globally in the restoration of film from around the world at Italy's Pordenone Silent Film Festival.