As it happened: Filmmaker Rituparno Ghosh passes away
National award winning filmmaker Rituparno Ghosh died in Kolkata today morning, following a massive heart attack.
9.27 pm: Kolkata braves rain to pay tearful tributes to Rituparno
Braving rains, thousands of cine lovers thronged the state-run cultural complex Nandan in Kolkata to bid a tearful farewell to maverick film maker Rituparno Ghosh who died on Thursday morning battling pancreatitis.
People waited patiently as the queue comprising mourners of all ages, a sizable number of them women, stretched about a kilometre.
Read more here.
6.50 pm: Mamata reaches Technician Studios alongside cortege
Chief Minister Mamata Banerjee has reached the Technician Studios in Tollygunge alongside Rituparno Ghosh's cortege.
She seems to be handling the crowd that has gathered to pay respect to Ghosh.
Ghosh's body will be taken to the Siriti cremation ground from Tollygunge.
6.30 pm: Rituparno's body decked up in silk kurta, trademark scarf
The body of Rituparno Ghosh after being brought to Nandan is being taken to the Technician Studios in Tollygunge.
Ghosh's body has been decked up in a silk kurta and a trademark scarf on his head.
A very upset Aparna Sen was seen at Nandan, crying.
5.11 pm: Queue spills onto street near Nandan
The queue of people waiting to pay their respects to Rituparno Ghosh spilled onto the road outside Nandan. Here is an image of people waiting:
https://twitter.com/firstpostin/status/340071465221234689
4.38 pm: His sensitivity to the way feelings shift and tell a story, particularly when the character is a woman, was Rituparno Ghosh's strength says Konkona Sen Sharma
In an interview to Firstpost, Konkona Sen Sharma recollected her association with Rituparno Ghosh, which dates back to her childhood.
"So when I first met him, he was young and actually, he used to help me with my Bengali homework. That's what I keep remembering somehow," she says.
Read the interview here.
4.17pm: Hundreds of people queue up to pay respects to Ghosh
The director's body has been kept at Nandan and will be there till 6pm. A long queue going all the way around the Academy of Fine arts can be seen as people wait patiently for their turn to take a last look at their favourite filmmaker.
3.40 pm: Ghosh's body to be kept at Nandan for fans to pay their last respects
According to CNN IBN, Ghosh's body will be brought to Nandan anytime now. A make-shift platform lined with white flowers have been set up to rest the director's body. Fans have already started queuing up at the venue in central Kolkata.
12 pm: Here's how several prominent personalities reacted to Ghosh's death
Filmmaker Shyam Benegal: "I am absolutely shattered by the news firstly because he was very young. It is not an age to die. Secondly, he was so fertile in what he was doing and he had excellent ideas and he was making very good films and suddenly when this happens you don't know what hits you."
West Bengal CM Mamata Banerjee: "Golden age of Bengal has ended. The state has lost a very important artist. The people can pay their last tributes to him at Nandan today. His body will be kept at the Tollywood technician studios before being cremated. "
Actress Kirron Kher: "I am terribly shocked. I am thankful to him for giving me that film which earned me a National Award. He was a prolific writer, brilliant director. He had an unusual mind. He had so many scripts he wanted to make…"
Information and Broadcasting Minister, Manish Tewari: "Tragic to lose a creative person - Rituparno Ghosh that too when he still had a lot to contribute.. My profound condolences to his dear ones."
Actor Siddharth: "Rituparno Ghosh. 49. Gone too soon. Great film maker. Warm, kind person. Terrible tragedy. RIP."
Film Producer Anupam Kher: "Deeply Saddened & Shocked by the sudden demise of Rituparno Ghosh. He directed BARIWALI, 1st film I produced. Have amazing memories of him."
Actor Kabir Bedi: "Stunned by Rituparno Ghosh's tragic passing. A phenomenally creative director! We'd discussed a Tagore project... RIP"
Gujarat CM Narendra Modi: "Saddened to hear about unfortunate demise of Rituparno Ghosh. He will be remembered for his brilliant filmmaking. May his soul rest in peace."
10 am: National award winning filmmaker Rituparno Ghosh died in Kolkata this morning, following a massive heart attack. According to reports, Ghosh had been suffering from pancreatitis for a while now and suffered a cardiac arrest in his home today at 7.30 am. He was 49 years old.
Ghosh's last film as a director was Chitrangada where he essayed the titular role himself. The film released in 2012. Ghosh, often considered to be the person responsible for reviving the fortunes of Bengali cinema, burst into the Bengali film scene with his film Unishe April.
The film, which explored the troubled relationship between a mother and her estranged daughter was released in 1994 and went on to win the National Award that year. The film also earned Trinamool MLA and actress Debashree Roy a national award for the best actress.
In his career spanning more than two decades, Ghosh's films had won 14 national awards and were appreciated by audiences across the world.
He has directed at least 19 films in his career and was one of the first Bengali directors to rope in big Bollywood stars for his films. From Aishwarya Rai in Chokher Bali (2003) and Raincoat (2004) to Amitabh Bachchan and Preity Zinta in The Last Lear (2007), Ghosh was known to extract the best out of his actors. Actors like Ajay Devgn and Arjun Rampal broke out of their Bollywood stereotypes to work for Ghosh.
Shyam Benegal reacted to the news with shock and said, "He was so young and so many years of film-making left." Onir tweeted saying Ghosh was one of the most encouraging colleagues he had come across.
Kirron Kher, who acted in one of his best films Bariwali, said, "I am terribly shocked. I am thankful to him for giving me that film which earned me a National Award. He  was a prolific writer, brilliant director. He had an unusual mind. He had so many scripts he wanted to make..."
Ghosh had recently wrapped up the shoot of Satyanweshi which stars filmmaker Sujoy Ghosh as Byomkesh Bakshi.
Wrapped up the shoot of Satyanewshi, a crime thriller in the molten glow of the pensive falling afternoon.

— RITUPARNO GHOSH (@RITUPARNOGHOSH) May 28, 2013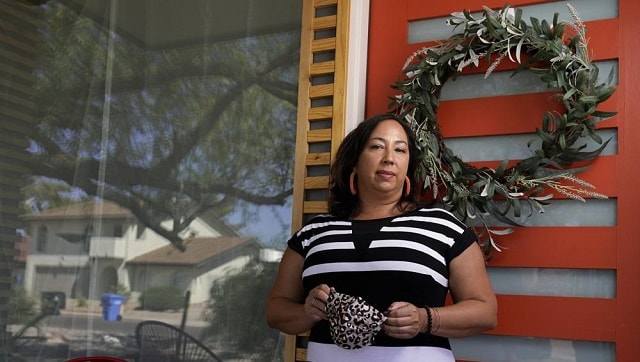 World
As we navigate these weeks that are unspooling a year after March, April and May 2020, memories from earlier in the COVID-19 crisis are popping up in people's social media feeds when throwbacks, reposts and commemorations crack open the digital time capsule of the pandemic before it's even over.
India
Shanbhag's Premier Book Shop was always chaotic and there was simply not enough space for the books stored. There would also be people standing about and reading without buying, something he never objected to.
Lifestyle
Shashi Baliga, a prominent journalist, was my professor at the Xavier Institute of Communication, and mentor, till she passed away on 2 May, after a month-long battle with coronavirus.