Lights Out review: Horror film wins with jump scares, avoids shallow shock value
Director David Sandberg scores a win with 'Lights Out', a truly scary horror movie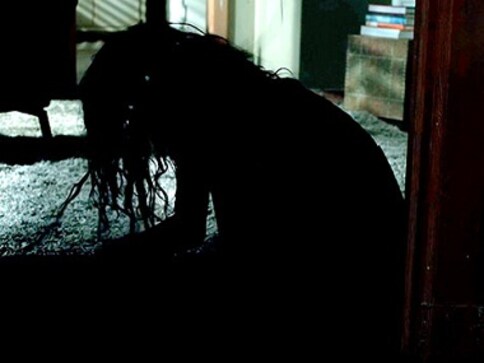 What do you need in a horror movie? Likable characters, an interesting story, a new kind of spectral antagonist and scares that could wet your pants and make your date cling on to you. David Sandberg's Lights Out satisfies every single one of those requirements with the one exception — you will be clinging on to your date rather than the other way round.
It's kind of surprising that Lights Out is Sandberg's first film, given how mature the film seems, especially in the horror genre. The film is based on Sandberg's own famous YouTube short film of the same name in which a ghost comes closer and closer to you when you flip the light switch on and off. It was a cool little jump scare technique utilised in the short and the feature film version does a nice job of extending that jump scare into something that can engage you for 80 minutes.
Sandberg and his writer Eric Heisserer don't waste any time in getting to the good stuff. The opening scene itself sets up the threat — a shadowy figure with extremely sharp claws comes closer and closer to a man every time he moves from the brightness of tube lights to the shadows. The man is found dead, hacked to bloody pieces. All the familiar elements of a horror movie make their presence felt soon after. There's a mentally unstable mother (Maria Bello), estranged from her daughter Rebecca (Teresa Palmer) and struggling to take care of the younger son Martin (Gabriel Bateman) who begins seeing a ghostly entity in the house. Rebecca, who herself had seen the entity and dismissed it as a nightmare from her childhood takes Martin away from their mother and this pesky ghost.
The biggest reason why Lights Out wins over other horror films dealing with similar subject matter is how the characters do rational things, instead of randomly taking stupid decisions and getting killed by the ghost. When the characters realise that there is indeed something supernatural happening around them, they decide to do something about it instead of sitting around waiting for the ghost to attack them. This gives the ghost in question a challenge to actually try real hard to petrify the people in the film, and also the audience.
The other winning factor is the sheer visual craft. Sandberg's flair for lights and shadows is amazing to say the least. This makes Lights Out one of the very few films that makes jump scares actually frightening and enjoyable instead of tedious shallow shock value. Even in the second Conjuring film it simply becomes a matter of twiddling your thumbs waiting for the night and the ghosts to arrive, but in Lights Out the threat is a chilling omnipresent danger, making you try your best to avoid looking into the dark corner of the camera frame in case something pops out.
The film is often quite funny as well — and there's one scene involving a car's automatic lock that is so crowd pleasing you'll cheer in awe. It's the simple things that the film gets right, and I can't wait to see what director Sandberg does next he definitely deserves a film with a bigger budget. With The Wailing and Under the Shadow preceding Lights Out, 2016 will be remembered as the year three classic horror films arrived in quick succession.
Find latest and upcoming tech gadgets online on Tech2 Gadgets. Get technology news, gadgets reviews & ratings. Popular gadgets including laptop, tablet and mobile specifications, features, prices, comparison.
Entertainment
The Television Academy announced that each network and streaming service competing on the telecast has pledged a $100,000 donation for every Emmy they win.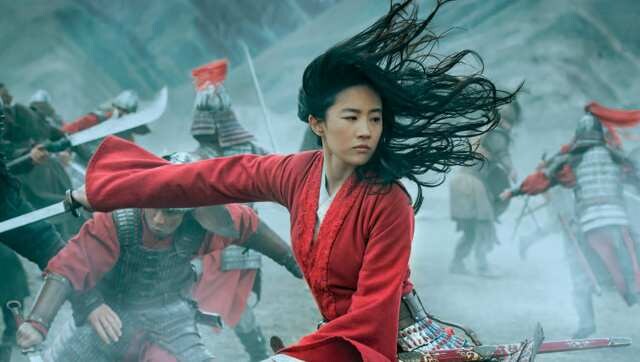 Entertainment
Disney's Mulan remake debuted in China over the weekend with a disappointing $23 million, even with most theaters in the region being reopened
Entertainment
Sony Pictures Entertainment has earlier backed two of Jamie Foxx's films, Baby Driver and The Amazing Spider-Man 2.