Kangana Ranaut fires another salvo at Hrithik Roshan in ongoing legal battle
The Hrithik Roshan-Kangana Rananut legal spat, shows little sign of fizzling out. Kangana has sent a fresh letter to the police through hr lawyer
The Hrithik Roshan-Kangana Rananut legal spat, which came to public attention in March this year, shows little sign of fizzling out.
Just a day after reports that the Mumbai police's cyber crime cell had traced the 'fake' email ID — among the many points of contention in the fight between the two actors — to a location in the US, Kangana has fired another salvo through her lawyer Rizwan Siddiquee.
On the offensive
In a new letter of complaint to the Cyber Crime Cell on Wednesday, 13 April, Kangana has alleged some police personnel are giving "loose statements" to the media and in the process tarnishing her name, image and reputation. Among these false statements, Kangana says, are those about her being summoned to the department, and about the summons letter being emailed to her on 7 April. The police department has been asked by Kangana's lawyer Rizwan Siddiquee to immediately issue a clarification in this regard.
What Kangana has to say
Kangana, as mentioned in this letter to the deputy commissioner of police M Raj Kumar, Cyber Police Station, has denied using any laptop to communicate with any alleged impostor. (In Hrithik's complaint, the actor has said that Kangana was communicating with someone operating a fake email ID under the assumption that she was chatting with Hrithik himself).
Kangana's letter questions on what grounds has the Cyber Crime Cell issued a statement claiming that they have asked her to hand over her laptop, going on to add: "It therefore appears that some anonymous police officer from your department is leaking such news to help Hrithik Roshan in image cleaning whilst thereby making malafide and mischievous efforts to prove to the world that my client has been communicating with some impostor". Kangana's letter also asks that such "immoral, unethical and illegal actions" be probed by the department and disciplinary action be initiated against such officer(s).
What prompted this missive?
It was on 5 March that Hrithik filed an FIR with the Cyber Crime Cell of the Mumbai police against an unknown person, for creating a fake email id in his name and misleading his fans, including Kangana. On 2 April, the police withdrew its first witness summons to Kangana, asking her to fix a date, time and place of her convenience to record her statement.
But on 7 April, Kangana's lawyer sent a letter to the Mumbai police chief seeking the arrest of her Krrish 3 and Kites co-star for "willfully imputing a lack of chastity to her". Siddiquee then wrote a second letter to Police Commissioner Datta Padsalgikar, seeking disciplinary action against the senior inspector of the Cyber Crime police station, Crime Branch, for not furnishing a copy of the FIR dated 5 March and Hrithik's statement, as sought by his client.
Allegations and counter-allegations
The letter sent by Kangana on 13 April to the Cyber Cell, states that Hrithik had — as per his own claim — information about the alleged impostor in May 2014. Therefore, if he filed an informal complaint with the Cyber Cell after a delay of seven months in December 2014, stating that a lot of people are communicating with the impostor under the assumption that it was Hrithik, then the police should have investigated the matter as per the provisions of Section 154 of CrPc. Further, they should have summoned other witnesses and concluded the case.
In his complaint of December 2014, Hrithik had alleged that an unidentified person had created a fake email account in his name and had been misleading his fans as well as people from the film industry. He requested the cops "to take corrective steps as well as block the fake email account". The actor had also stated that a "young girl" has sent a lot of photographs and film clips to the fake email address believing it to be his, and the material, if used wrongly, could ruin both his and the girl's reputation.
However, Kangana's letter of 13 April states that Hrithik only gave her name as a "witness" on the date of filing the FIR (5 Mrch 2016) — after a duration of almost two years. "Then it is prima facie evident that the alleged impostor as per the claim of Hrithik Roshan, was only dealing with my client Kangana Ranaut and no one else," it adds.
Why wasn't action taken earlier?
Kangana's lawyer further reasons that when Hrithik learnt about Kangana sending pictures and emails to the said impostor (believing she was sending those to Hrithik), then he should have immediately, in May 2014, taken the details of the said impostor from Kangana and communicated the same to the police.
Instead, the letter alleges that Hrithik failed to do so and did not stop Kangana from sending mails, photos and videos to his correct email address (which he gave her in May 2014). Siddiquee claims that "he (Hrithik) saved all such material collected from my client and is now using the same to threaten my client and blackmail her".
Kangana has further alleged that Hrithik hacked into her emails and blocked her account more than six months ago, and he then "with malafide intentions and ulterior motives lodged a FIR after almost two years and named my client (Kangana) and her sister (Rangoli) as a witness therein to cause harassment to them and conveniently clear his image by falsely circulating messages that my client Kangana Ranaut was dealing with an impostor".
"If there's an impostor who has Kangana's photos it would have come out by now. Where are those photographs?" Siddiquee's letter asks. "An impostor is a fraud and cheat who by now would have used and misused those photos."
Kangana and her lawyer have now asked the Cyber Crime Cell to hand over a copy of Hrithik's FIR and all related documents "to enable her to determine the truth".
Neither Hrithik nor his lawyer was available for comment.
Entertainment
Kamaal Khan in his plea said a film viewer cannot be prohibited from making comments about a film or its characters.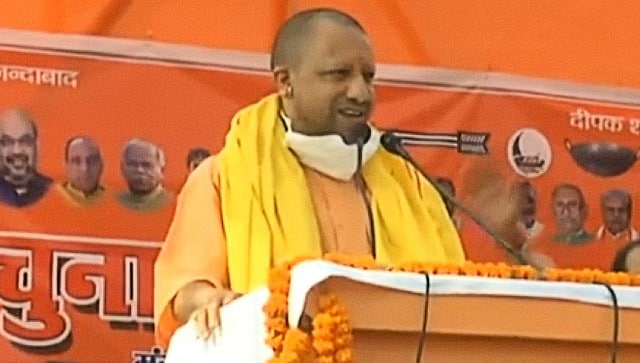 Entertainment
The seers alleged that Bollywood artistes consume alcohol, eat meat and involve in immoral activities due to which they can never represent pious characters of the Ramayana.
Entertainment
Amitabh Bachchan, Anil Kapoor, Farhan Akhtar, Hrithik Roshan, Ayushmann Khurrana, Bhumi Pednekar, Janhvi Kapoor, and Kiara Advani among other celebs will be part of the Global Citizen Live broadcast in Mumbai.