Judwaa 2: Varun Dhawan, Taapsee Pannu rehearse on rehashed 'Oonchi Hai Building'
Anu Malik has rehashed a more fast-paced version of 'Oonchi Hai Building' for Judwaa 2.
Varun Dhawan and Taapsee Pannu are currently in London shooting for the former's father David Dhawan's romantic comedy Judwaa 2, the sequel to the blockbuster from 1997 starring Salman Khan.
While Varun will take over the double role of Raja and Prem played by Khan in the prequel, the film will have shades of the first film, particularly in its whacky music.
The producer Sajid Nadiadwala has roped in the music composer of the prequel, Anu Malik, to rehash two iconic songs from that film - 'Tan Tana Tan' and 'Oonchi Hai Building'.
In a video that surfaced on social media, Varun and Pannu are seen rehearsing on 'Oonchi Hai Building' inside a studio with back dancers extending a helping hand. Varun is at his energetic best and even delivers an exclamation point at the end of the video in typical tapori style. Pannu also sways confidently in the video as she matches steps with her co-star.
The song, however, is fast-paced, in tune with contemporary trends.
Hindustan Times reports that it is sung by Neha Kakkar while the original was sung by Malik himself. Also, the original song did not have any background dancers as Khan was seen dancing with his two leading ladies Karisma Kapoor and Rambha in empty mansions.
The other leading lady of the sequel, Jacqueline Fernandez was absent from the rehearsal.
However, she is expected to join the team soon. International Business Times reports that Varun has taken up professional training in Parkour, a discipline followed in military training, to get into the skin of one of his characters.
Judwaa 2 will also have cameos by Khan and Kapoor. It is slated to release on 29 September.
Entertainment
'I'm constantly figuring out what I'm going to do next': With over 70 acting roles and 45 directing credits, Clint Eastwood, 91, does not want to call for retirement yet.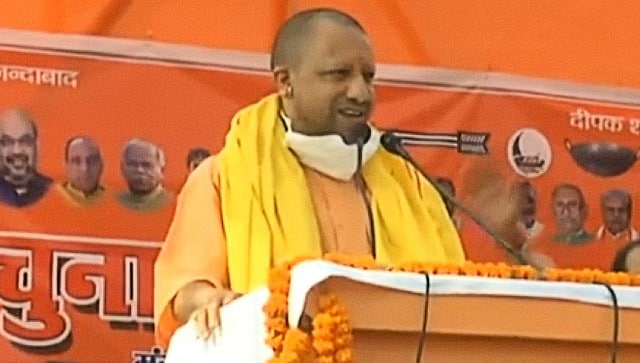 Entertainment
The seers alleged that Bollywood artistes consume alcohol, eat meat and involve in immoral activities due to which they can never represent pious characters of the Ramayana.
Entertainment
Florence Pugh on Black Widow: "I was totally worried about if people were going to appreciate me as a casting choice for Yelena"