Jolly LLB 2 makes a case for why Bollywood should embrace songless films
The songs in Jolly LLB 2 are speed-bumps in what is otherwise an engaging watch. Would a Bollywood film without songs be such a bad thing?
Picture this: a lawyer needs money to pay for an office space. He decides to con an unsuspecting pregnant woman into paying him that money. He is a nice guy so he plans to return that money eventually. But before he could, the pregnant woman realises she's been cheated and confronts him publicly. The lawyer loses face not just in front of his neighbours, friends, wife but also his father.
Somewhere in between these emotionally charged scenes, the lawyer and his wife boogie to a techno Holi song.
While watching Jolly LLB 2 over the weekend I couldn't help but imagine what the film would have been like without the three songs that are nothing but speed-bumps in what is otherwise an engaging watch. The film is a legal dramedy, which means that Jagdishwar Mishra aka Jolly (Akshay Kumar) spends most of the second half inside a dusty Zila Evam Satra Nyayalaya (District and Sessions court) in Lucknow. So, director Subhash Kapoor has force-fitted three songs in the first hour of Jolly LLB 2.
Apart from the above mentioned Holi song 'Go Pagal', the Akshay Kumar starrer has an on-trend Sufi track in 'O Re Rangreza' and a mandatory slow romantic number, 'Bawara Mann'. There is also 'Jolly Good Fellow' that plays along with credits at the end of the film. Edit all of these songs out of the film and it doesn't affect the narrative. At all.
Song-and-dance has been a distinctive feature of Indian movies from the time of our first talkie Alam Ara (1931). Indian films are musicals by default. Whether they told stories of love or hate, regardless of the period or space they were set in, our films always have songs. Songs could be lip-synced or appear only in the background. Not only do our heroes sing and dance, our villains have been known to shake-a-leg or two. Indrasabha that released in 1932 still holds the record for the most number of songs in a feature film. The mythology, which was based on an Urdu play, has 70 songs.
Songs in Indian films are a result of influences from indigenous art forms like nautanki, jatra, tamasha and even lavani. In the 1930s when audiences were introduced to talking pictures, songs were the only familiar element. Over decades, these songs become money-churners. Hit songs helped sell lakhs of vinyls and then cassettes and more importantly, bring in audiences into theatres. The oft-repeated mantra in the 60s was 'a film needs at least two hit songs to bring in the audience'.
A lot has changed in Bollywood in the last few decades but this mantra has stuck.
It was the 12-chartbusting songs of Mahesh Bhatt's Aashiqui (1990) that made it a sleeper hit. That same year, Inder Kumar's Dil was ruling at the box office when the maker decided to add another song ('Dum Duma Dum') to pull in repeat viewers. But songs don't make a movie. If they did, last year's Baar Baar Dekho couldn't have failed at the box office.
Even as films churned out song after song, there have been some memorable songless films in Bollywood over the years. The first director in Bollywood to break the mould was BR Chopra. In 1960, he made Kanoon, a courtroom drama. The multiple award film winning film did not have a single song. Yash Chopra followed that up with the songless thriller Ittefaq (1969).  In the 80s, both Kalyug (1981) and Jaane Bhi Do Yaaro (1983) had no songs. Sandwiched between the opulent dance sequences of Devdas and Saawariya on Sanjay Leela Bhansali's filmography is Black. A box office success, the Rani Mukherji-Amitabh Bachchan starrer had only one song — 'Haan Maine Chhukar Dekha Hai'—  and it wasn't a part of the narrative.
The Indian audience doesn't consume films like we did in the 90s or even the early 2000s. We are now open to newer ideas and formats. Last month while talking about his 2016 release Fan, Shah Rukh Khan in an interview to me said, "We are an industry that deserves to make international films. But we need to relook how we tell our stories and maybe even the music. I know we have a rich tradition of movie making in our country but that doesn't mean that we shouldn't or can't change. You have to change if you want to conquer new territories." Fan might have disappointed at the box office but it showed that it is possible to make a songless film ('Jabra' was a promotional track) with a superstar.
In 80-odd years, we've managed to reduce the number of songs in a film from 70 to four. Maybe it's time more filmmakers started imagining their films without songs. Or, maybe not feel forced to add songs in a film that doesn't require them. Dear directors, forget the song-and-dance and just tell us a good story.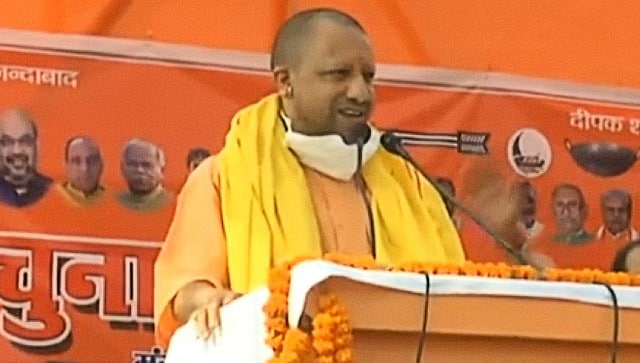 Entertainment
The seers alleged that Bollywood artistes consume alcohol, eat meat and involve in immoral activities due to which they can never represent pious characters of the Ramayana.
India
India needs to be an equal partner on a host of other responses – not the least among them is our Co-Win software. In this situation, Britain can antagonise India at its own peril. And the ramifications of it will not be restricted to the Covid response alone.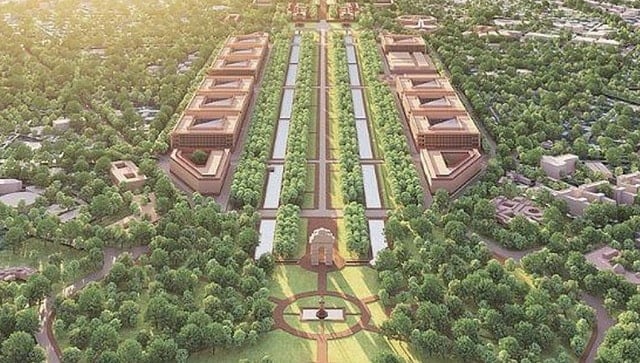 India
In this day and age where even private homes undergo renovation regularly, the Indian State continues to operate out of 90-year-old repurposed colonial homes retained after independence