Jab Harry Met Sejal: Pahlaj Nihalani vows to clear 'intercourse' if he gets 1 lakh votes
CBFC chief Pahlaj Nihalani says he will clear the word 'intercourse' from Jab Harry Met Sejal broadcast if he gets 1 lakh votes from the common man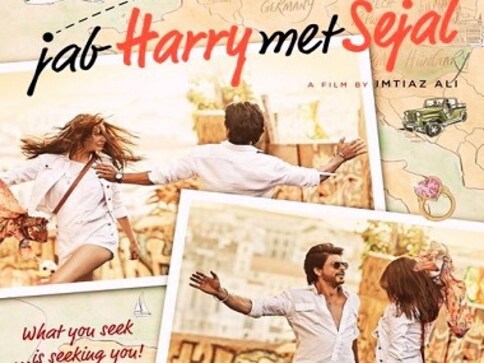 Mumbai: Central Board of Film Certification chief Pahlaj Nihalani on Friday said he would clear the use of the word "intercourse" in the promo and body of Imtiaz Ali's Shah Rukh starrer Jab Harry met Sejal if he gets one lakh votes from the common people in its support.
In an interview to a TV channel, he said: "You take voting from the public and I will clear the word (intercourse) on the promo and the film also. I want 1 lakh votes and I want to see that India has changed and Indian families want their 12-year-old kids to understand the meaning of this word (intercourse)."
The film's second mini promo, released on Monday on the internet, where female lead Anushka Sharma uttered the word "intercourse" in one of the scenes has been disapproved by the CBFC for airing on television.
After watching the promo, Nihalani told an English daily that they have granted a U/A certification to the trailer on condition of deletion of the intercourse dialogue. "They're yet to come back to us on that. So in principle, the trailer has not been passed yet," he said.
"They've uploaded the uncut trailer on YouTube. The CBFC cannot stop content on the internet. But we can and will stop the broadcast of the uncensored footage on television," he added.
Jab Harry Met Sejal will release on August 4.
Entertainment
Aadhaar was gearing up for a release earlier this year when it was abruptly 'pulled out' a week before its opening, said director Suman Ghosh.
Entertainment
Kaveree Bamzai's new book on Shah Rukh, Aamir, and Salman benefits the most from its timeliness, given the rising conversations around Islamophobia, the streaming vs theatres debate, and the Khans' own complacencies.
Entertainment
The average Indian filmmaker's chauvinistic view of Shimla depicts it as a place so un-Indian, it can only be mined through the elitism of the tourist rather than the consciousness of the resident.