Indu Sarkar: Jagdish Tytler flags negative portrayal in film, writes to Madhur Bhandarkar
The Congress leader claims that he had no role in the imposition of the 1975 Emergency and has asked for access to research work behind Indu Sarkar.
Filmmaker Madhur Bhandarkar's upcoming drama Indu Sarkar, based on the 1975 Emergency imposed by then prime minister Indira Gandhi, has raised hackles (mainly among the Congress part members) even before its release.
Congress leader Jagdish Tytler has now expressed his contention with a character in the film that has uncanny resemblance to him. Mumbai Mirror reports that Tytler has gone on record to say that he had no role to play in the Emergency and wants to scan the research gone into Bhandarkar's film. In fact, he even wrote a letter to Bhandarkar addressing the issue.
Read on Firstpost — Indu Sarkar isn't the first film to face the Congress' ire for its depiction of Gandhi family, Emergency
"I don't know on what basis you are portraying a character that resembles me. I should know the source of your research. I am categorically mentioning that I was not part of the Emergency," his letter stated. "My role was more of restoring the situation. There are many people still alive who can tell you about my activities during the Emergency."
The same report states that Tytler, who is an accused in the 1984 Sikh riots, demanded that changes be made in the film if the character resembling him has been portrayed in negative light. He said that it would be 'mischievous' on Bhandarkar's part to present him negatively. However, he added that if he is being depicted in positive light, such as his spearheading the 'Each One, Teach One' campaign during the Emergency, he would not mind the allusion to him in the film.
The same report quotes Bhandarkar's spokesperson as saying, "All political incidents mentioned in Indu Sarkar have been extensively documented in books, videos and documentaries. There is no scene created to sensationalise the incidents during the Emergency. Meanwhile, the storyline of the girl, Indu, is completely a work of fiction."
Indu Sarkar stars Kirti Kulhari, Anupam Kher, Neil Nitin Mukesh and Supriya Vinod. It is produced by Bhandarkar Entertainment and Mega Bollywood Pvt Ltd and is slated to release on 28 July.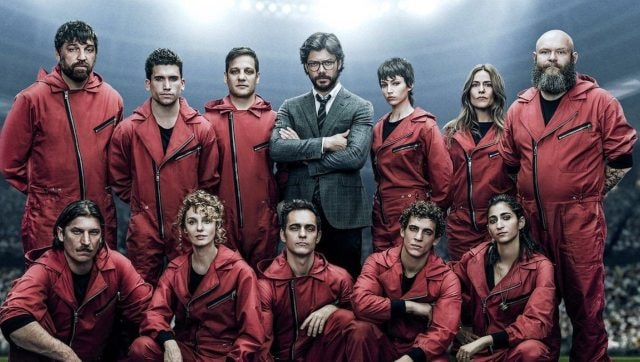 Entertainment
While refusing to divulge details about the plot, Alvaro Morte says the upcoming season of Money Heist will have "a lot of tension, a lot of action, and it's very exciting."
Entertainment
a portion of the amount will be transferred directly to the bank accounts of 2000 artists, while the rest will be used to procure rations kits and organise a vaccination drive.
Entertainment
The shutdown till 14 June takes place months after a clip of star Tom Cruise reprimanding the Mission Impossible members for apparently not following COVID-19 guidelines went viral.