Indu Sarkar: Congress, BJP workers trade blows outside cinema hall in Indore
The Madhya Pradesh police had to resort to canes to separate Congress and BJP workers who entered into a fistfight outside a cinema hall screening Indu Sarkar.
Bhopal/Indore/Mumbai:  Congress and BJP workers on Friday clashed in front of a cinema hall in Indore which was screening Madhur Bhandarkar's film Indu Sarkar, based on the Emergency imposed by the Indira Gandhi government in 1975.
Police used canes to disperse the BJP and Congress workers who came to blows near Indore's Sapna-Sangeeta cinema hall, where the movie was being shown.
An official from Indore's Bhanwarkua police station said BJP and Congress workers shouted slogans and made advances against each other, forcing the police to use canes to disperse them.
Congress activists alleged that Bhandarkar distorted facts and the film seeks to tarnish the image of the party among the people of the country.
On the other hand, the BJP workers claimed the Congress was trying to suppress the freedom of expression. Meanwhile in Bhopal, the BJP urged its workers and the public to watch the film, which released on Friday.
"The country passed through a bad phase during the Emergency. The BJP workers as well as common citizens should watch the film to know what happened during the Emergency," state BJP media in-charge Lokendra Parashar told PTI.
"The democratic system had collapsed during that 21-month-long period in 1975-77 and BJP workers should know about it so that such a thing does not happen again", he said.
However, state Congress spokesman K K Mishra claimed the film is "fully sponsored" and seeks to tarnish the image of former Prime Minister Indira Gandhi.
BJP general secretary Kailash Vijayvargiya, in a tweet, said he is going to watch the political thriller with his family members in Indore.
He also urged his supporters to watch the movie, which stars Kirti Kulhari, Neil Nitin Mukesh, Anupam Kher, Tota Roy Chowdhury and Supriya Vinod.
मैं आज शाम को इंदौर में सपरिवार,
फिल्म #InduSarkar देखने जाऊंगा,
आप लोग भी इस फिल्म को अवश्य देखें। pic.twitter.com/iSqXOhGoPd

— Kailash Vijayvargiya (@KailashOnline) July 28, 2017
Congress workers also on Friday disrupted shows of Madhur Bhandarkar's Indu Sarkar, the film based on the Emergency imposed by the Indira Gandhi government in 1975, at several cinema halls in the state.
As the film released on Friday, party workers stalled its screening at some theatres and multiplexes in Thane, Nanded, Nashik and Jalgaon districts. However, the shows resumed later amid tight police security, police officials said. "Police have kept a strict vigil outside the theatres and no untoward incident has been reported so far," they said.
"At Kolshewdi in the neighbouring Thane district, Congress workers gathered outside a shopping mall, which houses a multiplex, and held protests around 9 am", a police official added.
"The party activists pulled out placards and shouted slogans and disrupted the show. At least 10 party workers have been detained in this connection," he added.
In Thane city, around 15 Congress workers were taken into custody after they held protests outside a multiplex. "Two separate offences were registered against Congress workers at Kolshewadi and Vartaknagar police stations accordingly," he added.
In Nanded city, at least 15 party men gathered outside a theatre, where Indu Sarkar was scheduled to be screened. However, the theatre had been kept shut by the owner since midnight, the official said.
Entertainment
Rust armourer sued the film's ammunition supplier, accusing him of leaving real bullets among the dummy cartridges, resulting in the fatal shooting of a cinematographer.
Entertainment
Netflix aims to start production on the sequels in 2023, with Dwayne Johnson, Gal Gadot and Ryan Reynolds to return.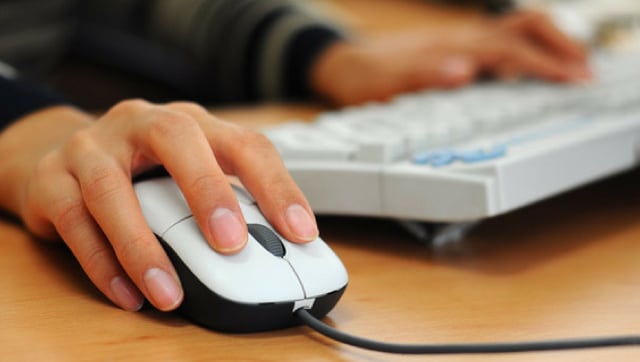 India
Candidates who have still not applied for the IGNOU PhD entrance exam can do so through the official website of NTA IGNOU - https://ignou.nta.ac.in/