Indu Sarkar: After Madhur Bhandarkar, theatre owners seek government protection over Congress protests
Madhur Bhandarkar's Indu Sarkar seems to have become the flag bearer for films mired in pre-release woes.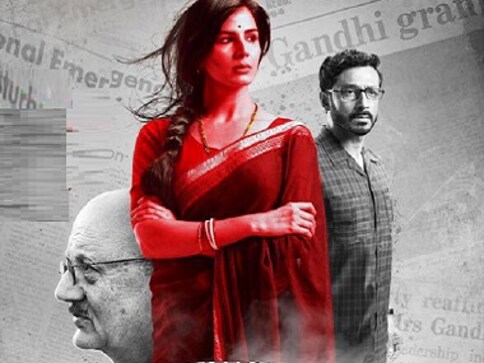 Madhur Bhandarkar's Indu Sarkar seems to have become the flag bearer for films mired in pre-release woes. It's had more than its fair share of controversies — pertaining to the content and treatment — in the days leading up to its theatrical release. Now, theatre owners have come forward and sought government protection during the film's release, according to a recent report by Deccan Chronicle.
Recently, a woman claiming to be the biological daughter of Sanjay Gandhi, son of former Prime Minister Indira Gandhi, approached the Bombay High Court seeking a stay on the film. Before this, the Congress had protested against the film receiving clearance from the Central Board of Film Certification (CBFC), following which, the CBFC asked Bhandarkar to approach the Film Certification Appellate Tribunal. The FCAT will review the film this week, as per the DC report.
Read on Firstpost — Indu Sarkar: CBFC directs Madhur Bhandarkar to approach FCAT after Congress protests
Nitin Datar, president, Cinema Owners and Exhibitors Association of India (COEAI) told Deccan Chronicle, "We have decided to ask the government for security cover to those cinemas which choose to screen the film. If they are unable to safeguard the theatres, we intend to ask government to compensate for damages in the event of unruly elements trying to create problems. We will see what the situation is like after the film is cleared, but the safety of cinemas and audiences is uppermost on our minds. The situation is growing from bad to worse for cinemas and we don't want to take any risks. Madhur Bhandarkar has got protection from the government, but what about the exhibitors? They are the ultimate sufferers."
Datar also spoke about the past releases which caused serious damage and vandalism in many cinema theatres across the country — Ae Dil Hai Mushkil, Dilwale and Bajirao Mastani to name a few.
Indu Sarkar is set against the backdrop of the Emergency, with characters based on the late Prime Minister Indira Gandhi and her son Sanjay Gandhi. It stars Neil Nitin Mukesh, Kirti Kulhari, Supriya Vinod, Anupam Kher and Tota Roy Chaudhary. The film is slated to release on 28 July.
Entertainment
Netflix aims to start production on the sequels in 2023, with Dwayne Johnson, Gal Gadot and Ryan Reynolds to return.
Entertainment
Tanushree Dutta, who initiated India's #MeToo movement, supports the survivor of the Malayalam actor assault case
Entertainment
Pompeo joins fellow original stars Chandra Wilson and James Pickens Jr in coming back for season 19 of the ABC show, created and executive produced by Shonda Rhimes.