I was dazzled by the culture: Mira Nair on Pak and The Reluctant Fundamentalist
Mira Nair's The Reluctant Fundamentalist opened to a standing ovation at the Venice Film Festival. But has 9/11 lost its punch in 2012? Mira Nair tells us why she made the movie now.
By Gautaman Bhaskaran
Mira Nair won the Golden Lion in Venice in 2001 for Monsoon Wedding, her boisterous look at Indian marriage. Last week, she opened the Venice film festival with a standing ovation for her latest creation, The Reluctant Fundamentalist.
Examining Islamic extremism from a new perspective, she weaves a yarn about an exceptionally bright Muslim youth, Changez (Riz Ahmed), who clinches a Princeton scholarship and lands a plum position with an equally plum firm as a financial analyst. He is eager to be part of the American dream, and with a boss whose mantra is money (read profits), not religion or appearance, Changez is all set to soar. But 9/11 dashes his hopes, and the America that was so welcoming begins to look at him with suspicion, even hostility. His American girlfriend, Erica (Kate Hudson), trying to grapple with her own personal demons, angers Changez when she in some sort of misplaced ignorance and enthusiasm, says all the wrong things in her art exhibition.  Nair's hero is no mullah, but is pushed onto a reluctant path, particularly after this incident and an earlier one, where he is humiliatingly strip searched in an airport.
When Changez packs up and flies back to his home in Lahore, his troubles do not end. The movie begins with a verbal confrontation between Changez and Bobby (Liev Schreiber), an American journalist/CIA agent, who is asked to help after a US academic is kidnapped in Pakistan.  Bobby believes that Changez is involved in the whole sordid affair, conveying what Nair described as mutual suspicion between the Indian sub-continent and the Western world during an interview with this writer.
Although 9/11 works as the turning point in the film, it has more to do with personal compulsions, and as Nair said, her work ought to be seen as a "genuine dialogue" between the East and the West. The director, who grew up in India and has now made New York her home, spending more or less equal time between the continents, felt that hers was a story of contemporary Pakistan, "which is so different from what one reads in newspapers".
Nair, whose father hailed from Lahore, but later settled down in Rourkela as a civil servant, said that although she was raised as almost a Lahori ("We spoke Urdu, we recited Urdu poetry, and we dressed like Muslims…"), she went to Pakistan only six years ago. "I was dazzled by the culture. It was so old, so refined and so different from what you read or hear. I felt like I was in sea of uncles and aunts". She said, "I wanted to tell a tale of modern Pakistan".  Later, when she read Mohsin Hamid's 2007 Booker-shortlisted work, The Reluctant Fundamentalist, Nair knew that she had to adapt it to the screen.
"The book was a springboard for me to weave into my movie the story of two men, Bobby and Changez, and their often tense dialogue after the academic is kidnapped," Nair elaborated. These two men could have great friends in another time, in another situation.
It was the terrible political machinery that continued to build walls between countries, she claimed, referring to India and Pakistan, "which should never have been divided…The fallout of such decisions is men like Kasab".
However she admitted "The Reluctant Fundamentalist is not about India and Pakistan, but essentially about the East and the West". More specifically the work is about America and Pakistan, and the animosity between them that began to grow when George Bush said, "You are with us or you are not with us". With that single sentence, he caused an enormously deep divide – and much angst.
Yet, Nair still believes in the American dream, and as she averred she had shown the best of the country in the film. An example of this is Changez's boss, who does not care about the young man's pedigree. "In that part of the world from where we come from, this is such an impediment.America is different. It is an open society, which helps you to rise. This is the America I love. This is the America I wanted to talk about in my film," Nair said.
Shot in Delhi, Lahore, Istanbul, New York and Atlanta, The Reluctant Fundamentalist has been scripted as a political thriller. Arguably not Nair's best shot, it is a little too long with uneven performances (especially Hudson) in a plot that might have lost its appeal with time. Religious extremism may still be a live issue, but 9/11 happened over a decade ago. The narrative is often laborious, and what could have been an intimate story opens up into an unwieldy canvas with far too many characters.
However, Nair's effort to give the subject a new avatar in the form of a dialogue is interesting. In one of the movie's early scenes, we hear Changez telling Bobby that he must hear him out completely. And as Nair told a press conference soon after the screening in Venice, it was essential that this dialogue between the East and the West continues.
Gautaman Bhaskaran has covered the Venice Film Festival for 15 years, and may be contacted at gautamanb@hotmail.com.
Find latest and upcoming tech gadgets online on Tech2 Gadgets. Get technology news, gadgets reviews & ratings. Popular gadgets including laptop, tablet and mobile specifications, features, prices, comparison.
Entertainment
Lootcase isn't terrible - not at all. It is half done, but it is also well begun. It is predicable, but it is also harmless. If you are in an undemanding mood, then it is not a bad film to spend your time on.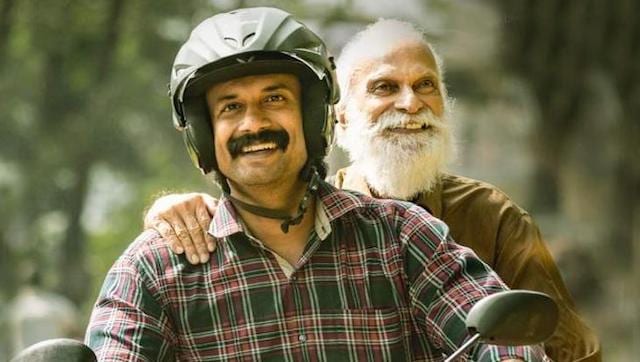 Entertainment
Uma Maheswara Ugra Roopasya has a backdrop that's rarely explored in Telugu cinema. It normalises the idea that heroism doesn't have to be testimony of one's masculinity.
Entertainment
A Suitable Boy is an official adaptation of Vikram Seth's classic novel of the same name, and stars Tabu, Ishaan Khatter, Rasika Dugal, among others