'I am obsessed with Priyanka Chopra': Hollywood make-up artists calls her most beautiful woman
Hollywood makeup artist Donald Simrock says actress Priyanka Chopra is one of the most beautiful women in the world.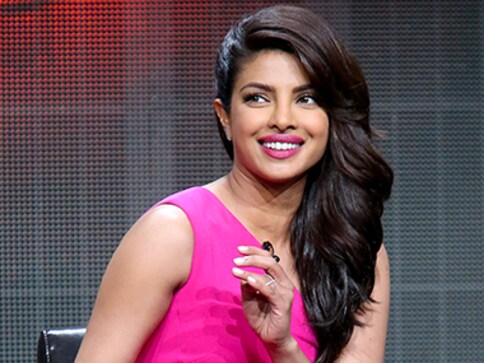 Panaji: Hollywood makeup artist Donald Simrock says actress Priyanka Chopra is one of the most beautiful women in the world.
"I am obsessed with Priyanka Chopra. She is one of the most beautiful women in the world," said Simrock, who is currently in Mumbai to attend Bollywood Hollywood International (BHI) Make up and Hair academy's workshop, told PTI over phone.
The 33-year-old Indian star recently made Hollywood television debut with crime thriller Quantico and also won this year's People's Choice Award for Favorite Actress in a New TV Series.
Simrock was all praisefor the Mary Kom actress for her acting in Quantico and said he would like to work with her.
"She has done an amazing job. It's exciting to see people like her cross over to American market and have success," he said.
Simrock, whose career spans over two decades, said he has no experience working with Indian film industry.
"I haven't had any personal experience to work in Bollywood. I am interested to work there. Bollywood has so many amazing people. But working with Bollywood stars is not my active priority right now,," he said.
To a query about the prospects of makeup artists in India, Simrock said, "Bollywood is a huge market for makeup artists as it represents the country of people who are aware about their culture and style."
The celebrity makeup artist has worked with clients like Kim Kardashian, Lady Gaga, Britney Spears, Paris Hilton, Eva Mendes, Lindsay Lohan, Avril Lavigne, Cindy Crawford, Kate Upton, Nicki Minaj, Madonna among others.
He said celebrities are more about their talents but it is equally important to enhance their features.
"It is equally important to make them shine from outside along with their inner talents," he said.
Simrock said makeup differs depending on the kind of occasion, like makeup for red carpet it is about personal character and style while for photoshoot it has to be creative and colourful.
In Hollywood, he said, the makeup is about looking best of whatever age the actors are.
"It is about portraying best in the public. Simrock has no personal favourite amongst his clients. It is unfair to say one is better than other. All are different from each other. Everybody has a special quality," he said.
PTI
Find latest and upcoming tech gadgets online on Tech2 Gadgets. Get technology news, gadgets reviews & ratings. Popular gadgets including laptop, tablet and mobile specifications, features, prices, comparison.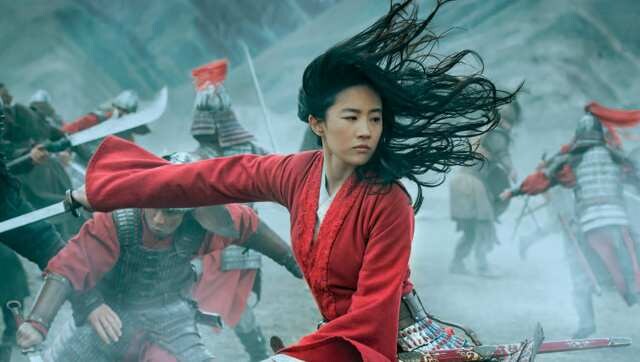 Entertainment
Protesters are boycotting Mulan over the film's lead actor Liu Yifei's 2019 comments made in support of Hong Kong police
Entertainment
In Away, the thrills of space travel are side-lined in favour of This Is Us-flavoured family melodrama.
Entertainment
The Television Academy announced that each network and streaming service competing on the telecast has pledged a $100,000 donation for every Emmy they win.