How RD Burman reclaimed his musical legacy with his swan song, 1942: A Love Story
The 1990s were not easy for RD Burman. But with 1942: A Love Story, the last film he ever composed for, Pancham da showed afresh, his musical genius
Watching the unexpected pre-monsoon rains come lashing down upon the green hills, the first song that stirred up in this writer's mind was RD Burman's 'Rimjhim Rimjhim' from 1942: A Love Story. It was a little over two decades ago that I first heard this song in a similar setting — my father was posted in the Northeast, and we were traveling by road to Halflong hills, Assam. It was raining outside, but the Sony Walkman infused my senses with Kumar Sanu and Kavita Krishnamurthy's voice. One was aware of the legend of RD Burman thanks to classics like Amar Prem, but 1942: A Love Story was perhaps the first instance in a long time when a new soundtrack was as good as those one grew up with.
In that bittersweet moment, you realised the magic of art in something as fickle as a Hindi film. And at the same moment you also realised the art creating magic in Hindi film music: a great master had regained his lost touch, the industry had realised that brilliance never goes out of fashion. Unfortunately, as the composer died before the release of the film's music, there would never be a new RD Burman song.
The 1990s were not easy for RD Burman. Today, one could programme an entire radio channel with just his songs and still not run out of options. In fact, Pancham da has come to define 'nostalgia' and yet, hard as it is to imagine, by the mid and the late 1980s, he had been relegated to the shadows. One of the reasons for this could be the fact that popular cinema by the mid-1980s had come to a point where the narrative was about undergo a major transition and Pancham da was one of the major players being looked up to deliver this change. He had done this in the past where he acted as the perfect bridge between two different generations of actors and filmmakers. He was also the proverbial insider —as a young prodigy and being the son of the legendary SD Burman — which invariably made him the first choice of composer when it came to an entire generation of storytellers.
The RD Burman playlist: Iconic Pancham songs by which to remember him on his birthday
But the films that were supposed to usher in the new era failed to meet the mark. And, unfortunately Pancham da was associated with a few of these. The mid-1980s saw two films — Saagar and Dacait — that attempted to take the traditional tenets of popular Hindi cinema to try tell a new kind of story. A romantic triangle, Saagar featured superlative performances by the leads (Kamal Haasan, Rishi Kapoor and Dimple Kapadia, who was on a comeback trail) but it was the film's music by RD Burman (lyrics by Javed Akhtar) that is still recalled. Somewhere the film's lacklustre box office performance dented the chances of not only trying to break the rather regressive mould that the Hindi cinema of the era has slipped into, but also thwarted the chances of Kamal Haasan becoming a bona fide Hindi cinema superstar. The failure of the film didn't impact Pancham da as much as the general idea of music in films.
Similarly, Dacait was attempting to take one of popular Hindi cinema's most typical genres — the daku or dacoit films — and infuse a kind of realism that up until eluded mainstream films. Written by Javed and directed by Rahul Rawail, Dacait had music by RD Burman and was expected to rekindle the magic of Arjun, where the same team, with Sunny Deol, had announced the arrival of a new kind of leading man. But once again, the film's abysmal run sent a message to the industry — don't try to reinvent. More than Sunny Deol or Javed Akhtar it was Rahul Rawail and to a great extent RD Burman who had to bear the brunt of this; Rawail took some time off from directing films, and when he returned he wasn't the same storyteller that he once was and Pancham had to deal with producers treating songs and music as perfunctory.
When no one wanted the kind of sound Pancham da could create, he (along with a few men and women who understood him the best) rose to the challenge. It was around this time that Pancham da along with Gulzar and Asha Bhosle came up with two fantastic albums. One of them was a private album — Dil Padosi Hai — and the other the soundtrack of Ijaazat. The former gave Pancham da the freedom to be himself and the latter allowed him to tell the film world that true melody had no replacement. Songs from both — 'Rishtey bante hai' or 'Mera kuch samaan' — continue to rule the airwaves even today and show that while Pancham da could do a Zalzala or an Aag Se Khelenge, he could balance it with sheer brilliance such as Ijaazat.
Perhaps it was this faith in RD Burman that made young filmmakers like Vidhu Vinod Chopra to seek him out while the world was moving away. Even though Anand-Milind were picked over Pancham da for Qayamat Se Qayamat Tak (QSQT), a film that single-handedly revived music in Hindi films, it was more than a glowing tribute to him. When seen with the return of the melody post-QSQT, Pancham da's score in Parinda in a way laid the foundation for his swan song, 1942: A Love Story. In Chopra's Parinda, the soulful ballad 'Tumse milke' winked at the fans to keep an eye out for his return. Although the song was too reminiscent of Leo Sayer's 1976 hit, 'When I Need You', the song's arrangement was vintage Pancham. It more than convinced everyone that the master was still around even when the then young turks such as Anand and Milind were fast emerging. But it might have been the manner in which he was replaced in Ram Lakhan by Subhash Ghai, after the showman had promised him the film, that could have dampened his spirt.
Pancham da delved deep into the same place that inspired him all his life and came up with a stellar score that would forever cement his reputation as a final goodbye. There is hardly a song that Pancham da didn't create that would go on to define moods, moments and era. There was a perception that Pancham da was never truly appreciated when he was alive but this writer feels that to say someone was under-appreciated is perhaps one of the greatest tributes. Of course, being under-appreciated is not the same as being recognised for your genius or talent — but then if those who sit on judgement know only so much, how could someone like RD Burman be truly appreciated?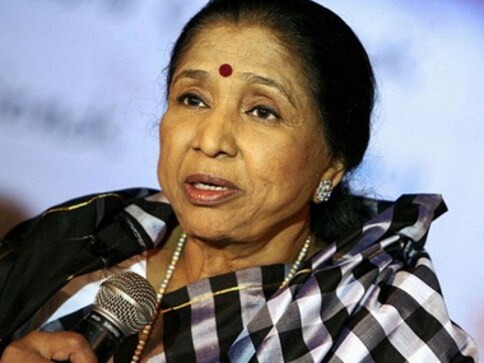 Entertainment
On her 84th birthday today, 8 September, Asha Bhosle sat down for a chat with Firstpost, and discussed her phenomenal musical journey.
Entertainment
On what would have been his 87th birthday, a look back at Kishore Kumar's musical journey
Entertainment
RD's genius will be celebrated on his 73rd birth anniversary, but the fact that he was forgotten in his last days will also rankle.