Hindi Medium's song 'Ek Jindari' captures the indomitable spirit of school children
Ek Jindari is a fast-paced dance song from Hindi Medium, sung by Taniskaa Sanghvi.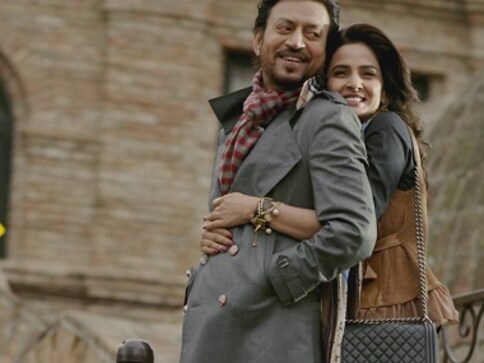 The song 'Ek Jindari' from Hindi Medium is fast-paced and will make you want to get up and dance, much like the children in its charming video.
The song has stills of school children having a ball in their classroom and on stage. They play musical instruments with confidence and work towards building and decorating their school. We also see glimpses of Irrfan Khan and Saba Qamar as they go about setting up the school and celebrating this event.
Singer Taniskaa Sanghvi, who has a sweet voice, hits some very high notes in the song. The music of this film is by Sachin -Jigar, and the lyrics of the song are written by Kumaar.
Hindi Medium is a humourous take on India's obsession with knowing and speaking in English. In the film, the lead characters are a middle-class couple struggling to ensure that their daughter gets the perfect education. In their attempts to find the best school, the couple resorts to things like undergoing a makeover, and later, even pretending to be poor in order to get into a school through quota.
The film is directed by Saket Chaudhary and its producers are Bhushan Kumar, Krishan Kumar and Dinesh Vijan. Hindi Medium is Saba Qamar's debut film. It releases on 12 May, 2017.
Listen to the song here: