Hindi Medium: Irrfan Khan, Saba Qamar star in this humorous take on the Indian school admission drama
In Hindi Medium, Irrfan Khan and Saba Qamar play parents who're desperate to get their child admitted to an English medium school
Irrfan Khan's new film, Hindi Medium, takes a look at India's obsession with knowing the English language.
The trailer will remind you of the Sridevi starrer English Vinglish, which is also about a protagonist's struggles to learn the Queen's language in order to gain respect in the eyes of her husband and children.
In Hindi Medium, Irrfan and Pakistani actress Saba Qamar play a young, middle-class couple struggling to get the perfect education for their daughter. And of course, getting a perfect education involves learning English.
"My life is Hindi but my wife is English," Irrfan says. Qamar emphasises why she wants her daughter to learn the language: English is not a language but a class and if not them, at least their daughter should get to be a part of that class.
The couple struggles to get their little girl admitted in schools that double up as luxury hotels, and in an attempt to secure admission at the perfect school, they go through a 'makeover' — but there is no admission in sight. Their Plan B: get an admission through a 'gareeb quota', for which they turn poor.
Here's the film's hilarious trailer:
And here's why we think Hindi Medium will make for absorbing viewing:
1. Dilli darshan
The movie has been shot in Delhi — both South Delhi and 'Purani Dilli'. The last time Delhi showed up in such detail on the big screen was in Khosla Ka Ghosla and Oye Lucky Lucky Oye!
2. The language riddle
This is by far the most difficult question for an average Indian. Finally, a movie that celebrates our 'bilingual existence" — because we are like this only!
3. The music
Reportedly, the very popular Punjabi number 'Suit Suit' by Guru Randhawa and Arjun has made its entry to the soundtrack of Hindi Medium. The song is apt for Irrfan's character — a lehenga shop owner. Another superhit Punjabi song which is making its comeback is Sukhbir's 'Tare Tare Gin'.
4. Finding humour in everyday life
Hindi Medium deals with the 'everyday' Indian parent and the various situations that arise in the daily life of a common man. And that leads to a lot of humorous situations!
5. Deepak Dobriyal + Irrfan Khan
The unbeatable comic timing of Deepak Dobriyal matched with the spontaneity of Irrfan Khan — onscreen magic.
6. Saba Qamar 
Pakistani actress Saba Qamar is making her Bollywood debut with Hindi Medium. Her chemistry with Irrfan looks fabulous.
7. The Big Indian School Admission Drama 
Every Indian parent goes through a big struggle to get his/her child the best available education in an English medium school. The movie captures the soul of it in the most humourous way.
Bollywood
Half Girlfriend has earned Rs 20.90 crores, while Hindi Medium made Rs 7.06 crore.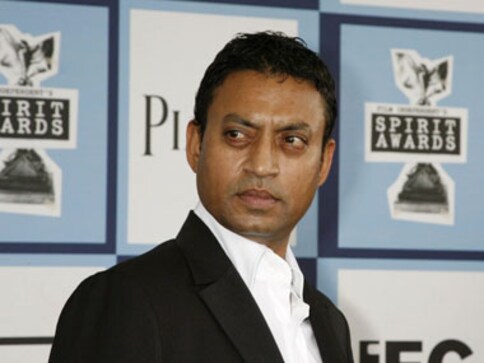 Entertainment
Qarib Qarib Single, actor Irrfan Khan's next movie after the 2017 sleeper hit Hindi Medium, has been locked for release on 10 November.
Bollywood
'Hoor' from Saket Chaudhary's romantic comedy Hindi Medium is a signature Atif Aslam number.