Hamari Adhuri Kahani review: Director Mohit Suri brings the worst of 80's Bollywood alive again
Movie Review: In Hamari Adhuri Kahani, Mohit Suri takes us back to the worst of 80s' Bollywood.
By Rahul Desai
Three fine actors enter director Mohit Suri's Bhatt-tinged world of lilting tunes, unrequited love and lens flare effects. Unfortunately for us, good taste and common sense beat a quick exit and leave you wishing Suri hadn't taken it upon himself to complete this self-proclaimed adhuri kahani.
Vidya Balan plays Vasudha Prasad, a perennially grim young mother and a florist who spouts metaphors about flowerbeds, fallen leaves, sunlight and sadness. Her husband is Hari (Rajkummar Rao), who we know is a villain because he forced his wife to get his name tattooed on her arm and then, a year into their marriage, disappeared.
Vasudha spends five years raising their son on her own and speaking in careless whispers that are writer Mahesh Bhatt's poetic perspectives put to words by dialogue writer Shagufta Rafique. That Bhatt's parents' lives supposedly inspired this story adds credence to the idea that in director Suri's simplistic world, emotions like fear, passion, obsession and lust are about as primal as in a Disney cartoon. If Mithoon and Arijit Singh aren't crooning mournfully, there is no epic-ness to life. If flowerbeds exist without landmines amidst them (literally), love is boring. No pain, no cinematic gain.
So there's Vasudha, who spends her time crying, rubbing her mangalsutra, fretting and lying to her naïve little son. When in a group, her silhouette is lit with a soft ethereal glow last seen in '80s' Bollywood — the kind that screams she is 'beautiful on the inside'. She draws rangoli in Dubai, clings to lilies and Bharatiya sanskar, and doesn't hesitate to run into a burning hotel when she thinks (for no explicable reason) that a guest may have slept through the fire alarm.
Faced with all this, the rumour that Hari has become a Naxal in Chhatisgarh almost makes sense. Rao's sole purpose in Hamari Adhuri Kahani is to go nuts in every frame that he inhabits. Intense face aside, his backstory is faker than the Looney Tunes beard he gets in a few of his scenes. He oscillates from a hammy Shahrukh Khan in Veer Zara to an unerringly troubled Shiney Ahuja in Gangster.
Which brings us to Bollywood's favourite third wheel: Emraan Hashmi, who plays Aarav Ruparel, a rags-to-riches billionaire owner of 108 hotels. He struts around with his hands in designer pockets, perpetual pain etched on his wooden face, and falls in love with Vasudha. The problem with Hashmi, as always, is that he is painfully aware of his role being that of a guardian angel. Every poor-little-rich step he takes reeks of self-righteousness. Every word he utters is a declaration of eternal romance. Every weighted and careful dialogue he spouts is begging for a slow clap —and not of the good variety. Aarav's backstory is worse than Hari's, and at one point, the two seem to be intent upon making the mother of all sacrifices in order to distance themselves from poor Vasudha.
As memorable as the three leads is Aarav's business advisor and friend Apurva (Prabal Punjabi), a human diary whose sole purpose is to remind Aarav that he's late for a flight in an important voice. Less significant, but no less bizarre are the minor roles in the film: a Maharashtrian cop who believes that love conquers all and the ditzy head of housekeeping in Aarav's Dubai hotel who...just exists.
In an effort to show off Balan's acting prowess, Vasudha palpitates her way to oblivion, but one is never sure why she is so depressed. If your husband is a wife-beating outlaw you didn't even want to marry in the first place, then where's the scope for confusion? Moreover, if the new guy in your life owns 108 hotels, your heart and no actual home (home is where…), think no further. Each time Vasudha clutches her mangalsutra, one feels like shaking her out of her reverie and telling her to go all Dirty Picture on silky Aarav instead. So what if his mother looks younger than her and lovingly calls her a 'banjaran', only to reference the director's previous hit soundtrack?
It's almost as if Balan knows what she's stuck in — she spends most of the film looking beseechingly confused and one of her first scenes has her tearfully stretching her hand out to nobody in particular. She yearns for better days, as do the viewers she once entertained. As Vasudha, she also undoes Bollywood's remarkable recent run of strong woman-centric efforts as well as most of her own career, by playing a pathetic heroine, lost in a haze of contrived sadness.
Suri, who has progressively lost control over his craft with each successive film, is only a step away from fashioning moving pictures out of illustrated music albums. As gratingly mediocre as Ek Villain was, this is easily Suri's worst film. The Bhatts need to regroup and rethink their obsession with haunted protagonists. And let an actor of Rao's calibre be.
While their past is a gift that keeps on giving, they need to consider ticket-buying viewers before unleashing yet another garden full of blue cheese. To rephrase Jeremy Irons' urgent declaration in Margin Call: even their music has stopped. This is it.
Find latest and upcoming tech gadgets online on Tech2 Gadgets. Get technology news, gadgets reviews & ratings. Popular gadgets including laptop, tablet and mobile specifications, features, prices, comparison.
Entertainment
Today, questions have arisen about the increasingly unsavoury aspects of the film industry and in particular, Bollywood. Some are pleased that the feet of clay are revealed whilst others piqued that the Film Industry is treated as a soft target, a means of distraction from broader issues. Let's understand more intricately why Cinema related issues have become increasingly polemical.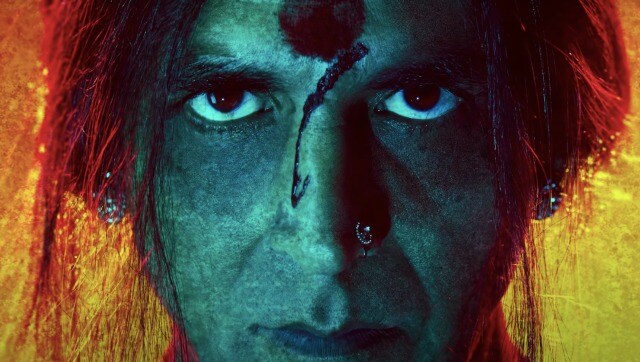 Entertainment
Laxmmi Bomb was initially slated for a traditional release on 5 June, but the makers changed their plans after the coronavirus outbreak led to the shuttering of cinemas.
Entertainment
Enola Holmes doesn't just piggyback on Sherlock's beloved status, it promises a fresh origin story which is part coming-of-age comedy, and part literary revisionism.