Haider review: Shahid, Tabu, Irrfan in a powerful film about Kashmiri insurgency
With Haider, Bharadwaj and Peer bring us face to face with a history that is far from resolved. It may ultimately leave you dissatisfied and heartbroken, but just for the first half, Haider is worth watching again and again.
Stars are the damnedest things. They're what make producers cough up the cash to make a film. They convince audiences to buy tickets. And yet, more often than not, they add so little to a film's quality. Haider, Vishal Bharadwaj's adaptation of William Shakespeare's play Hamlet, is an example of this. It's a powerful film about lives that have been unravelled and twisted out of shape by the political turmoil that has dogged Kashmir for decades, and the actors that are supposed to be Haider's greatest strength add almost nothing to it. Despite them, Bharadwaj has made one of the finest political films we've seen come out of Bollywood.
Set in Kashmir, in 1995, Haider borrows some central conflicts from Hamlet. A student in Aligarh, Haider (Kapoor) comes home to Kashmir to find his mother Ghazala (Tabu) and uncle Khurram (Kay Kay Menon) cosying up only weeks after Haider's father and Khurram's brother, Hilaal, (Narendra Jha) has been detained by the Indian army. Haider's anger at Ghazala and Khurram is sharpened when Haider is told his father disappeared because Khurram wanted him out of the way so that he could marry Ghazala. Add to this Ghazala and Haider's rather erotically charged relationship, and you have a not-so-happy family. Intent upon exacting revenge for his father, Haider unwittingly finds himself being targeted by the different political forces tussling for power in Kashmir.
The real story of Haider is not in the lives of these main characters, but in the nameless others who together create the most poignant and realistic portrait of Kashmir that Hindi cinema has seen so far. Until interval strikes, Haider is exquisite and full of details that make it feel powerfully real. This beautiful, despair-ridden world is shot with wonderful sensitivity by Pankaj Kumar. Kumar has the gift of being able to imbue a scenery with the feelings of its inhabitants. Consequently, his Kashmir is a place full of secrets, covered as it is with blankets of snow. Here despair leaves branches bare and frustration frays the edges of window sills and the wooden furniture in homes.
Here, instead of answering the call of the azaan in the morning, men and women follow the directives of a crackdown. The simple act of walking on the road with a backpack is enough to merit repeated security checks and the ring of a telephone is shrill with menace. Songs are crafted to match the tempo set by gravedigger's shovels. Pulses beat to the rhythm of army boots in the snow and bullet rounds being fired. Luck doesn't favour the brave here. In fact, as you can guess from the tense, drawn faces in the crowds, luck hasn't been around these parts for a long time.
The beauty of Haider lies in the way the script weaves all these details into the storytelling, particularly in the first half of the film. As a director, Bharadwaj is able to draw out fantastic performances from non-actors and little-known professionals. From the old man in charge of unmarked graves, whose face is etched with wrinkles deepened by misery, to the gravediggers and other minor characters, the casting is pitch perfect. Co-writer Basharat Peer appears in a cameo, in one of Haider's most powerful scenes. Peer plays an everyman who has been so terribly traumatised by the Indian Army that he has lost the confidence to walk into his own home. He simply stands at his door, unable to take those final steps. A random stranger comes up, peremptorily pats Peer down, asks him for his ID and then tells him to go inside. Now Peer has no trouble walking in.
The stranger — Irrfan Khan, who plays the mysterious Roohdar and has what can only be described as a rock star's entry — laughingly observes that sustained army presence has messed with people's heads so much that they now need permission to enter their own homes. You can't help but remember how early on in the film, Haider has to show his ID and go through a mini interrogation at the Army check post when he is about to enter Kashmir by road.
One actor who does leave an impression is Narendra Jha, whose portrayal of Hilaal will have you wondering if Haider should actually have been titled "Hilaal" (or "Haider's Dad"), and where the hell Jha has been all these years. The answer is that he's been doing entirely forgettable roles for television serials that wasted both his acting skills and his striking features.
After interval, Haider relies upon star power and ironically, this is what brings the film down. Shahid Kapoor, Shraddha Kapoor, Tabu and Kay Kay Menon pull out all their theatrical stops, but they're not powerful enough to hold the second half together. Shahid tries valiantly but struggles with the complexity of Haider's character, particularly as it descends into madness (or at least pretends to do so). Shraddha as the journalist Arshiya provides evidence of her limited acting range. She's wide-eyed, pretty, mostly unmemorable and her attempt at pretending to be crazed with grief makes you feel relieved that hers is a small role. Tabu looks stunning but is playing a character that she's played so many times that there is a sense of practiced ease about her performance. It seems to be more calculated than spontaneous. Perhaps the most disappointing is Menon who, unlike Shahid, doesn't appear to have made even an effort as Khurram. He takes a potentially complex role and flattens the dynamism out of it with a half-hearted performance.
Considering how Bharadwaj is able to extract performance out of his less starry cast, you have to wonder whether the stars are simply incapable of responding to the script and direction or too self-satisfied to do so.
While there's more intelligence and skill in even the flawed second half of Haider than one usually sees in Bollywood films, the film is a victim to The Curse of the Second Half. Post-interval, the film is nowhere near as taut and gripping as it was in the first half, and this is largely because the actors aren't able to live up to the roles they're playing. Also, after a point, it feels as though Bharadwaj was at a loss as to how he should end the story he'd set out to tell. To wind it up and tie up loose ends, the violence goes into fifth gear and you start wondering whether this is Game of Thrones set in Kashmir, instead of Hamlet.
Still, even if your patience is being tried by the time Haider draws to a close, Haider is a moving film that tells the story of not just a character or a family, but of Kashmir itself. It's no wonder, then, that Haider's end is different from Hamlet's. Shakespeare was writing a play about a story that had become history and whose end was known. With Haider, Bharadwaj and Peer bring us face to face with a history that is far from resolved. It may ultimately leave you dissatisfied and heartbroken, but just for the first half, Haider is worth watching again and again.
Subscribe to Moneycontrol Pro at ₹499 for the first year. Use code PRO499. Limited period offer. *T&C apply
Entertainment
Disney adds a winsome Southeast Asian warrior princess to its roster with Raya and the Last Dragon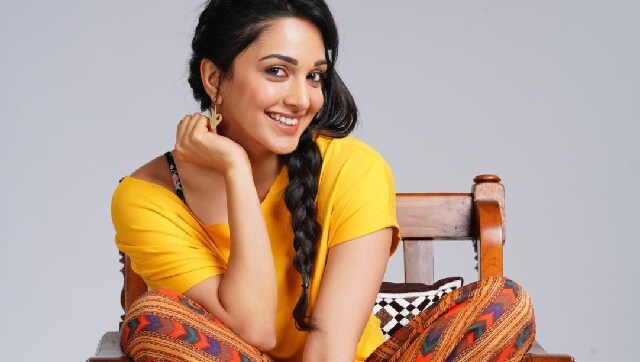 Entertainment
Indoo Ki Jawani takes too long to get to its big reveal and once there the film is so completely lacking in nuance and imagination that it soon squanders away the potential in the concept.
Entertainment
Khalid Rahman's brisk, 91-minute, genre-bending film, now on Netflix is a cerebral Malayalam thriller that will keep you curious about what's going to happen next.