Gossip Guy 15: Father-son duo Anil Kapoor, Harshvardhan on films and fashion unbuttoned
Renil Abraham plays fastest fingers first with Anil and Harshvardhan Kapoor but the catch is to unbutton as many shirts as possible.
In the latest episode of Gossip Guy, the host Renil Abraham catches hold of the father son duo - Anil Kapoor and Harshvardhan Kapoor.
Since Anil's daughters Sonam and Rhea Kapoor launched their clothing line Rheson recently, the senior actor talks about his entire family is passionate about films but are branded as fashionistas by the media. "But I do not advise them to rectify that. Do not go all out there to prove otherwise," says Anil, who claims he is referred more as a star than an actor today.
Renil also has the father and the son compete with each other in an interesting game - the one who unbuttons the maximum number of shirts within a stipulated time period wins the game. So who wins? Anil or Harshvardhan? Watch the episode to find out.

Find latest and upcoming tech gadgets online on Tech2 Gadgets. Get technology news, gadgets reviews & ratings. Popular gadgets including laptop, tablet and mobile specifications, features, prices, comparison.
India
Bharti Singh's name had cropped up during the interrogation of a drug peddler, after which her residence was searched, an NCB official said
Entertainment
Priya Cinema and Menoka in south Kolkata suspended all shows indefinitely from 20 November, citing a lack of big releases and "very few people" coming to theatres.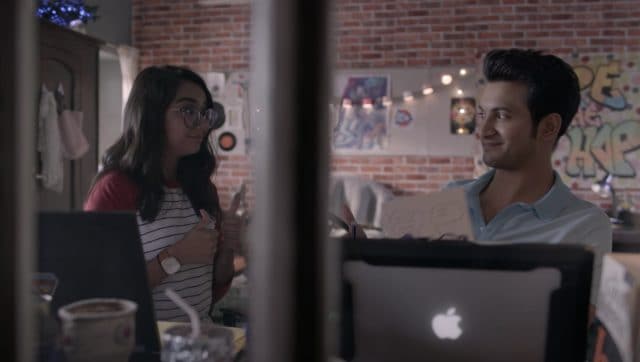 Entertainment
Mismatched effectively commits the ultimate screenwriting sin: it tells an awful lot, but never really shows. Every moment and feeling is spoon-fed to the point of exhaustion.