Godman Ram Rahim Singh's film MSG fails to get censor clearance on fears of communal violence
The film censor board has reportedly refused to clear MSG: The Messenger of God featuring self-styled guru Ram Rahim Singh.
New Delhi: The film censor board has reportedly refused to clear MSG: The Messenger of God featuring self-styled guru Ram Rahim Singh.
The 'rockstar baba' may have received over a million hits on video sharing websites, but the censor board is not too happy with it.
The Censor Board has decided to refer the decision related to clearance to film 'Messenger of God', featuring Dera Saccha Sauda chief Gurmeet Ram Rahim Singh, to the Film Certification Apellate Tribunal (FCAT). Officials said a review committee of the Board took the decision unanimously today.
"It has been unanimously decided to refer the film to the tribunal FCAT," CBFC chairperson Leela Samson told PTI.
In the movie, Ram Rahim Singh depicts himself as God. The board member apparently have objections to Ram Rahim being shown to be performing miracles and curing terminal diseases.
The movie was slated to hit the screens on January 16 amidst reports that its screening may evoke protests from some quarters.
A Censor Board member told The Indian Express that the movie's producers and promoters had announced the release date without the Board's clearance.
Earlier, the Dera Sacha Sauda chief said he was not averse to removing some scenes if censor board objected to them. Singh, who has produced, directed and acted in 'MSG - The Messenger of God', said that he wants to connect to the young generation through hi movie and there was nothing objectionable in it. "The only aim of the film is to spread messages against social evils like drug addiction, female foeticide. There is nothing wrong in it," he said.
"The film is in the process of screening before the censor board and if the board finds any portion of the film objectionable, I will happily get them removed," the Dera chief said at a press conference.
"I have not showed myself as God but as a human. I have not criticised any religion in the film," he said.
The Home Ministry has been watching the situation as there were inputs related to possible tense situations arising as certain Sikh organisations have been opposing the movie.
The Home Ministry had sent an advisory to states that 'Messenger of God' is likely to be released on Friday.
"Various Sikh organisations and individuals are opposing the movie on the ground that its release would disturb the communal harmony and law and order. They also opine that glorification of DSS chief, facing serious criminal cases, should not be allowed," the advisory said.
The Home Ministry said tension between DSS followers and Sikhs always remain a potential flash point in view of ongoing rivalry between Sikhs and the Dera followers.
And, this is how Twitter reacted:
MSG not cleared because Baba Ram Rahim Singh showed himself as God??? Dude, what do you think Akshay was in the film OMG?

— Gappistan Radio (@GappistanRadio) January 12, 2015
If Freedom of Expression is absolute why is there no outrage on CBFC not giving certificate to Gurmeet Ram Rahim Singh's film? #BanTheFilm

— ramesh sharma (@rameshfilms) January 12, 2015
Censor Board banned MSG because Baba Ram Rahim Singh showed himself as God ?? Please Censor the Censor Board !!

— Paresh Rawal (@Babu_Bhaiyaa) January 12, 2015
With inputs from PTI
Arts & Culture
Set in New York's Washington Heights, Jon M Chu's In the Heights will premiere across every New York borough.
Entertainment
By finishing on a high, Another Round becomes a rare film that injects the collectivism of adulthood with the individualism of intoxication.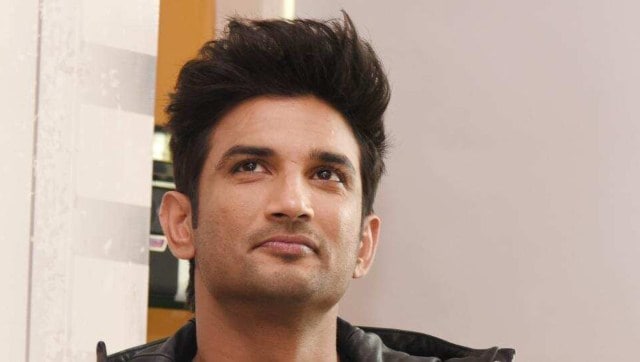 Entertainment
The Delhi HC asked producers of various proposed films on Sushant Singh Rajput to respond to a plea by his father seeking to restrain anyone from using his son's name or likeness in movies.