From Sweden to Mumbai: Meet the guys behind the '2 foreigners in Bollywood' videos
Hampus Bergqvist and Johan Bartoli from Sweden came to Mumbai to try their luck in the film industry. '2 foreigners in Bollywood', their Facebook page and Instagram account, is winning them many fans.
Growing up in Sweden, Hampus Bergqvist and Johan Bartoli had a fondness for films from different parts of the world.
In their teens, they came across movies from the Hindi film industry, also known as Bollywood. They were unlike any other films Hampus and Johan had seen, and they were hooked.
Some years down the line, when they had graduated in Business Management, the two friends took a decision that seemed crazy and irrational to their peers, but compelling and exciting to Hampus and Johan themselves.
They decided to move to Mumbai, and make a career as actors in Bollywood.
As improbable as it sounds — and with all the twists, turns and happy endings of a Bollywood movie — Johan (26) and Hamous (25) managed to do just that.
Having lived in Mumbai for a while now (this is their ninth month in the city), the duo has acted in a string of projects, and most recently, had roles as army officers in Rangoon. Johan, who Firstpost spoke with this week, says the film was a lot of fun to work on and Shahid (Kapoor) was very nice to them. (Johan also has a role in Rustom, while Hampus worked with Riteish Deshmukh in Banjo.)
"I've always wanted to get out there and do new things," says Johan, explaining why the decision to move to Mumbai didn't seem as monumentally difficult to him and Hampus, as it might appear to others. "Moving to Mumbai has been the best thing."
College life, Johan tells us, was fun. "But Hampus and I didn't want to get stuck working in a bank (or something equally dull). We didn't have girlfriends, there was nothing to hold us back (in Sweden)."
In India, both work full-time as actors. But when they aren't busy with auditions, casting calls or meetings, they're busy sharing their experiences on social media. Under the moniker "2 Foreigners in Bollywood", their (mis)adventures have got them plenty of followers on Facebook and Instagram. In their posts, Johan and Hampus show a willingness to look at the humorous side of the difficulties of navigating day-to-day life in Mumbai. In one video, the boys display the "rejection" from auto-rickshaw drivers that any ordinary Mumbaikar must inure himself/herself to. In another, they take on the role of the friendly neighbourhood sabzi-wala; in another the boys dispense paan at a thela. By far their most popular video has been, in a sense, their simplest one: It shows Johan and Hampus trying to cross a road. They try with not much success to circumvent the onslaught of rickshaws and cars — only to find a desi guy saunter confidently across, holding up an arm to stop the traffic. Of course, the boys try it as well — with not very positive consequences! Last checked, the video had over 10 million views on Facebook.
Johan says Hampus and he have been overwhelmed with the response to their videos. "It's been amazing, there are so many people writing to us, emailing us, you feel that people have really appreciated your work," he says. as for how Hampus and he come up with their zany ideas, Johan replies: "It's the easiest thing to come up with ideas! We just go out on the streets, roam around, have chai, talk to people..."
Talking to people is how Johan says he and Hampus have learned as much as they have, during their time here. And the intention is to stay on in India and make a go of their Bollywood careers for as long as they can. "We like it so much here! Right now in my life, I don't want to be anywhere else," says Johan. "The day I start feeling like that, I'll pack up and leave."
Watch some of Johan and Hampus' videos here:
Find latest and upcoming tech gadgets online on Tech2 Gadgets. Get technology news, gadgets reviews & ratings. Popular gadgets including laptop, tablet and mobile specifications, features, prices, comparison.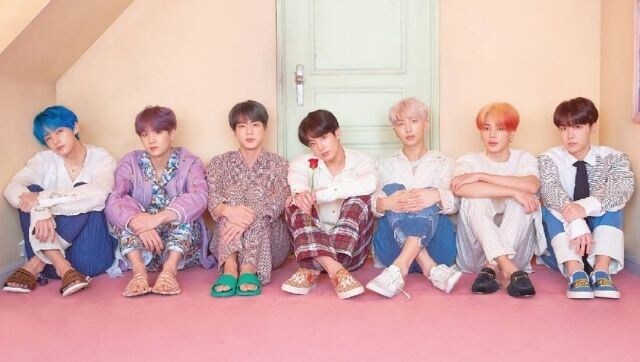 Entertainment
BTS' experience continues to expose the entrenched fissures around race, language and national origin in a music industry which purports to be global.
Arts & Culture
Kapila Vatsyayan authored nearly 20 books on different forms of art and their histories in her long career. Some of her notable works include The Square and the Circle of Indian Arts (1997), Bharata: The Natya Sastra (2006), Dance in Indian Painting (2004), Classical Indian Dance in Literature and the Arts (2007), and Transmissions and Transformations: Learning Through the Arts in Asia (2011).
Entertainment
As their reality show comes to an end, a look at how the Kardashians have influenced major contemporary debates and will leave a lasting and complicated legacy of social change.