From SRK's Rahul to Fawad's Rahul in 'Kapoor and Sons', Dharma has finally come of age
Kapoor and Sons is more of a family film than Kabhi Khushi Kabhi Gham ever was.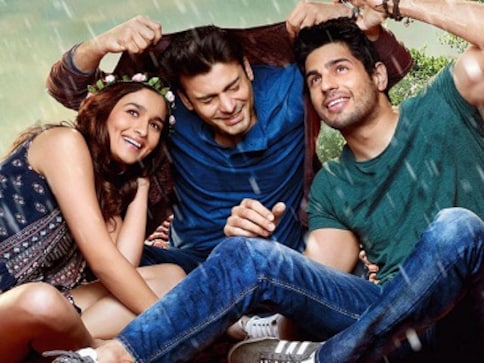 Note: The following piece contains spoilers related to the central plot of 'Kapoor and Sons'.
Kuch Kuch Hota Hai, is one of those inexplicable tent-pole films of the 90s. You won't find too many people who openly admit they like the film, but you'll also hardly find anyone who would mind watching the film on TV over the weekend.
Most importantly, even though Dharma was an established production house that had made prior films with stars like Amitabh Bachchan and Shah Rukh Khan, and with directors like Mukul Anand and Mahesh Bhatt, KKHH was the film that put Dharma on the map.
It was blingy and disruptive, changing the way love and romance were depicted in Hindi cinema. It was the first of the films that would go on to build Brand Dharma, the way we know it now. No wonder, then, that to this day, Dharma uses the signature tune from KKHH for its logo.
Yet, Dharma's latest offering, Shakun Batra's sophomore film Kapoor and Sons, is as far removed from Kuch Kuch Hota Hai as possible. It's a milestone film for Dharma, owing to a stark contrast to everything that we, the public, once associated with that name.
The Rahul of Kuch Kuch Hota Hai was a brash man-child who, throughout the film, never seems to know what he wants. His 'ek baar jeete hain, ek baar marte hain' was the kind of jumla that would make even BJP president Amit Shah proud, because barely days later, he ends up gatecrashing the wedding of the woman he made that faux-principled statement about one eternal love to, so he could have another crack at a second marriage.
The Rahul of Kapoor and Sons, on the other hand, is one of the most rock-solid characters to have ever appeared in a Dharma film. He's also gay, but that just happens to be one facet of his personality. He isn't the kind of person who'd make a conservative Gujarati maid freak out, a la Kal Ho Naa Ho. If anything, he goes against every conventional depiction of homosexuality in commercial Hindi cinema.
From using homosexuality as crass comic relief to understanding that we're beginning to see it as just another attribute among thousands of others that makes an individual, this is one welcome step in the evolution of Dharma - the fact that even their Rahul can be gay.
Rahul, though, happens to be just one of the Kapoors from the film. The film is about the Kapoors as a family, and this time, it's really not about loving your parents. On the contrary, Kapoor and Sons takes the Kabhi Khushi Kabhi Gham tagline, rolls it into a joint and smokes it nonchalantly. Yes, it quite literally does that. One wishes the Raichands of that uber-dramatic magnum opus had discovered cannabis at some point, because they were in desperate need of calming down.
That isn't to say that Batra's film isn't melodramatic, because the film is heavy with emotion, that un-shakeable hallmark of Dharma. But rather than the blacks and whites the ultra-elite Raichands of Karan Johar's second film see the world in, the middle class Kapoors see the world in a plethora of shades. The inevitable push-pull dynamics of every family, particularly one that has millennial adults in it, comes through better than we've ever seen before.
Parents and children, in every family, are schemers. Parents want their children to do all those things they couldn't, and hence try to control and decide every aspect of life. Children, on the other hand, just yearn to break free. K3G showed this with its loud, overdone, thinly-veiled patriarchy. In Kapoor and Sons, it is political. Things get ugly and dastardly, but it hardly ever makes you feel that these situations are inconceivable in real life.
The concept of a dysfunctional family is redundant, because every family is. The superfluous adjective isn't needed at all. Yet, families come together automatically when the need arises. It takes time, it needs old wounds to heal, and there's never the guarantee that new ones won't form. But the smallest unit of society is the most important because it is the first place where an individual learns to interact with others who aren't like him or her. That is why Kapoor and Sons is more of a family film than Kabhi Khushi Kabhi Gham ever was.
Batra's film doesn't deviate much from the Dharma ethos of big stars, good visuals, emotional content, memorable music. Yet, in its own way, it marks a new kind of cinema for them; the kind of cinema that makes you wonder what exactly constitutes a happy ending; the kind of cinema that makes you ponder about life's iniquities and vagaries. It reminds you that, like people, brands can grow up too; because it seems like Dharma hasn't just come out of the closet, but has also come of age.
Entertainment
The incident occurred on Monday evening near a temple in Andheri, according to police
Entertainment
Gehana Vasisth is accused of threatening, coercing and luring women with money to act in pornographic films
Entertainment
Saira Banu's family friend Faisal Farooqui said the actress was back home and recuperating.