Fitoor music review: Thank you Amit Trivedi; this album is going to be on loop
Fitoor is a holistically musical album
Probably the most ludicrous thing I have ever heard is that Amit Trivedi is the poor man's A R Rahman. (Yes, that's an actual school of thought).
No matter which album of Trivedi's I listened to, this statement kept popping in my head, and I'd have to shut it down, just like you force yourself to stop thinking about cupcakes on day 1 of a detox. And yet, as the first song of Fitoor started to play, there was a sense of deja vu wafting through the melodies.
Don't get me wrong, there is no attempt being made to compare Amit Trivedi to A R Rahman. But Rahman's musical ethos suddenly started to become so much more clearer to me, after having heard the Fitoor album uninterrupted. It made sense to me why someone would even attempt to draw a parallel. Both music directors are so uniquely inviting with their music that it's often easy to confuse one with the other.
And that's not a bad thing, necessarily. That Amit Trivedi can do an album like Queen, with the shaadi blockbuster 'London Thumakda' and on a completely different note, do an album like Lootera, is pure genius. It is perhaps where the comparison to Rahman stems from. On that note, the Fitoor album isn't completely fresh, with a trademark Arijit Singh song, and a Kashmiri flavour sprinkled in by Zeb (Of Zeb and Haniya fame); but if you remember why you loved Rahman's music so much at a time when Jatin-Lalit and Anu Malik were ruling the roost, you'll be floored by Fitoor's music as well. It's intensely personal, has a direct flavour and each song in the album has its own story to narrate.
The Fitoor album is like a blanket on a cold autumn day. You know the minute you drape it on, the feeling of warmth and familiarity has started to creep in, slowly. And it's a touching, emotional familiarity. Let's start with the headlining song, 'Yeh Fitoor Mera'. Yes, it's a trademark Arijit Singh song, but it's also so much more. If you've seen the trailer of the film, and if you know that Fitoor is an adaptation of Charles Dickens' Great Expectations, this song is extremely befitting for the themes that the movie explores.
Arijit Singh is lovely, as he usually is. He's as good in 'Yeh Mera Fitoor' as he was in Tum Hi Ho (Aashiqui 2) and Janam Janam (Dilwale). It is entirely his song, and one can't envision anyone else's voice. The music is clean, and allows Arijit to own the song.
Some of the best songs have the most stark visual powers, and Pashmina is one such song. It's a pity that the video is an uncanny copy of Ed Sheeran's Thinking Out Loud, but if you ignore that, and just plug in your headphones, you can weave an entire visual story around the song. And I don't mean a boy-meets-girl-and-falls-in-love type story. Pashmina is complex, and reminds you of the time you take a sip from you first cup of chai in the morning. It makes you ruminate.
Haminastu and Hone Do Batiyan are perhaps two of my favorite songs in the album, and there's only one reason for it: Zebunnisa Bangash. She has the kind of voice that can soothe the saddest of people. While Haminastu is a beautiful folk rendition, made even more beautiful with the use of rabaab, an tribal string instrument used widely in Kashmir. Hone Do Batiyan is a cute, conversation-like song sung by Zeb and Nandini Srikar, and reminds you so much of songs like Do Dil Mil Rahe Hai (Pardes) and Sawar Loon (Lootera), which indicate the beginning trepidation of being in love. Gorgeously done.
Tere Liye is a song to mull over. Brew some coffee, get a pen and some paper (laptops won't work) and write whatever comes to your mind while this song plays, and I can guarantee you that you will be surprised at the depths within yourself that you managed to reach. "Main khoya saa ik lamha hoon,
Bas is pal hoon tere liye"; simple words, but very layered melodies, and that's the best combination. We've missed Sunidhi Chauhan in these mellow numbers. Tere Liye is a loud cry to music directors to use Chauhan in such songs, because she sounds absolutely fantastic when she holds back a tad bit.
Both the Rangaa Re's (there's an English version, and a Hindi one) are a perfect blend of contemporary beats and melodies, and yet so seeped in the traditional Fitoor universe (which is a love story set in Kashmir amid state and feudal politics). You hear the Hindi version first, with Sunidhi Chauhan's aforementioned restrained vocals. The minute she completely lets go and sings her heart out, you realise what a bipolar song Rangaa re is. Caralisa Monteiro's English vocals are equally powerful. If there was ever a song that could be an embodiment of the word 'petrichor' (the smell and sound of rain), in some abstract universe, Rangaa Re would be that. Soothing as the first drizzle, and also powerful as a thunderstorm.
Clearly Abhishek Kapoor has a very keen ear for good music, and his earlier films like Kai Po Che and Rock On are living proof of this fact. Fitoor is a holistically musical album. You want a love ballad? Take Tere Liye. You want a folk song? Haminastu could give Coke Studio songs a run for their money. And then, there's Yeh Mera Fitoor, a befitting title song that is probably going to be the most popular song on the album. We're not complaining.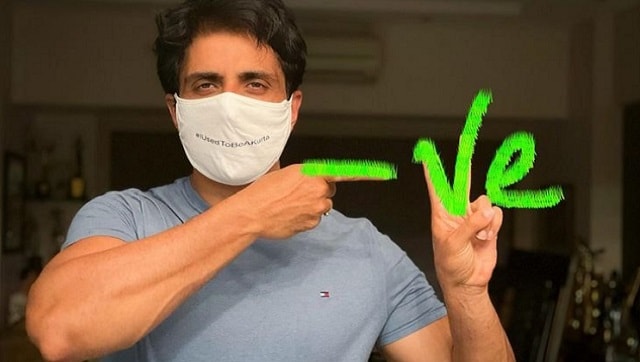 Entertainment
Beyond the dominant silence from Bollywood, many celebrities are responding to the coronavirus crisis in their own ways: by donating money and oxygen cylinders, by amplifying SOS messages on social media, and by employing damage control after receiving flak for a vacation in the Maldives.
Entertainment
Twinkle Khanna announced the news on Instagram and requested others to contribute in whatever way they can.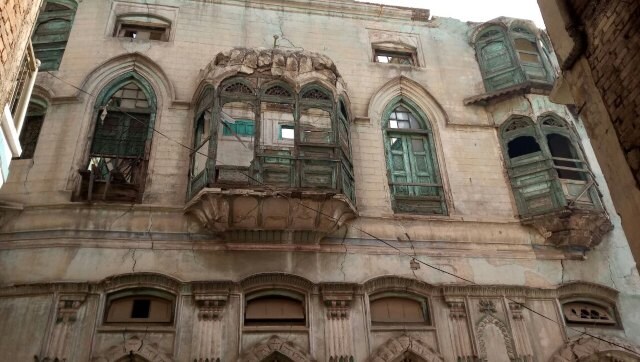 Entertainment
The director of Khyber Pakhtunkhwa Archaeology and Museums Department said the restoration work will take place after Eid-ul-Fitr following the takeover of the two houses.