Fitoor is a tragedy depicting the death of Charles Dickens' Great Expectations
There is little else to admire in Dickens's tomb called Fitoor.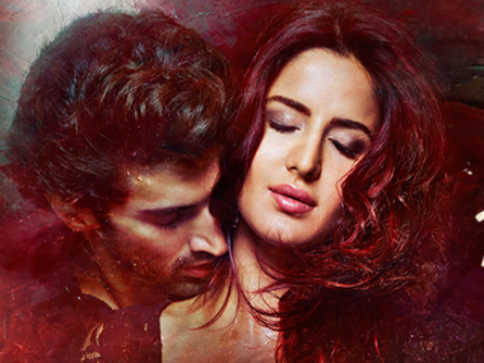 Charles Dickens's Miss Havisham became the most fascinating character etched in Literature stone since his novel, "Great Expectations" made it's place among unforgettable though melodramatic stories.
The wealthy spinster who lived in her bridal dress, was a character made of a volatile combination of glass like fragile vulnerability and bitter revenge. When jilted by her lover on her wedding day, she is understandably heartbroken. But, she is determined to create an entire legacy of heartbreaks by raising her adopted daughter, Estella as a seductive lethal weapon of her ultimate revenge on men. The unknowing victim is a poor little orphan, Pip who falls for the beautiful but cold Estella.
So when you have these timeless characters and the story revolving around the romantic idealist, Pip who has already made a place in your hearts, there is more than sufficient Raj Kapoor kind of material to recreate the magical world of love and pathos on Indian and Bollywood canvas.
Sadly and heartbreakingly, director, Abhishek Kapoor, who moves from anything but literary in Chetan Bhagat's Kai Po Che! (The Three Mistakes of My Life) to heavyweight Dickens in Fitoor, fails to meet the towering expectations. The story begins really well in establishing the themes of social hierarchy in a snow-clad Kashmir, but falters and appears as dead and wooden as the initial hollow relationship between Pip's Noor (muscular and awkward Aditya Roy Kapur) and Estella's Firdaus (red haired Katrina Kaif).
There are moments in the second half, when the narrative takes you into the icy, captivating beauty of Kashmir, cinematically captured like a painting by cinematographer, Anay Goswami. The emptiness of the upper strata of society is symbolised beautifully by haunting, silent mansions and giant doors closing and locking in tragic lives. The rest of the visual appeal rest on magnificent paintings in a London exhibit, exquisite costumes and Katrina's flaming red hair.
The ultimate nail in the Dickens coffin comes from the complete lack of intensity in Pip's Noor played by Aditya Roy Kapur and the criminal atrocity of a changed ending, which takes away from the very pain of heartbreak that defines the original work.
When Tabu takes on the daunting and delicious role of Miss Havisham as Hazrat Begum , there is tremendous anticipation. And she meets it occasionally to the best of her capacity, in the way she carries the weight of pain in her eyes and body. She revels in the glory of dramatic tragedy and makes it her own, just the way she did in Vishal Bhardwaj's Haider. Meena Kumari would have found a very satisfying descendant in Tabu.
When Katrina Kaif plays the beautiful and enigmatic and cold Estelle, there is zero expectation. However, she surprises and delights with a terrific translation of her Estella to the composed Firdaus who stands as tall as Tabu's manipulative Ammi.
While director, Abhishek Kapoor makes a laudable effort of bringing in art and politics in the land of turbulent Kashmir, the film staggers under the weight of vague resemblance to Hollywood remake starring Gwyneth Paltrow.
When a big Bollywood star appears in the most heart wrenching, crucial and turnaround moment as Magwitch, the flat expression and his sudden last appearance end up as the most miserable joke of a scene.
As for Aditya Roy Kapur's Pip, he is nothing more than a Kashmiri looking ghost wandering aimlessly and cluelessly staring at Kaif who keeps repeating, "mujhe ghoorna band karo (stop staring at me)"
Well, there is little else to admire in Dickens's tomb called Fitoor.
Bollywood
'Major' actor Adivi Sesh received a roaring response from ten thousand students of VJIT, Hyderabad as the actor spent time with them and showcased India's most loved trailer of the month.
Bollywood
In the latest trailer of the web series, we can see the story of Abhishek and Rinky and something flaming between them.
Bollywood
With shows Like ESCAYPE LIVE and Human, Disney+ Hotstar is presenting breakthrough content.