Firstpost Playlist: Listen to tracks by Hans Zimmer, Goldfinger, The Cure, Aurora
From the score for <em>Inception</em> by Hans Zimmer, to Brit rock band The Cure, 19-year-old Aurora Aksnes and the Derek Trucks Band — music for this weekend
From the background score for Inception, crafted by Hans Zimmer, to Brit rock band The Cure, 19-year-old Aurora Aksnes and the Derek Trucks Band — here's the music you should be listening to this weekend!
Zaba (album) by Glass Animals
Did you love Alt J? Do you listen to them on loop and wonder if there will ever be a similar outfit that matches their sheer awesomeness? Well, look no further. Giving Inception a run for its money, we have a playlist within a playlist for you, and the reason for that is because the following artiste is just so freakin' good.
Welcome Glass Animals into your life. I tried picking one song for you, but I just couldn't. However, gun to my head, I'd have to say, definitely check out three of their songs: 'Hazey', 'Black Mambo' and 'Gooey'. Each of these songs is slow, smooth and ambient enough to be your 'I'm going to sleep and I need something soothing to listen to' songs. And yet, they're playful, hum-able, and unique. There's no other way to describe Glass Animals' music other than a more contemporary version of Alt J.
Glass Animals plays with tempo, while giving you a solid melody with every song. That's why it's so hard to pick one. Listen their whole debut album Zaba and you will not be disappointed.
Pro tip: Don't watch their videos when you're sober.
— Swetha Ramakrishnan
'Superman' by Goldfinger
With Batman v Superman: Dawn of Justice upon us at long last, chances are you'll want some music in that head of yours — whether while on your way to watch the film or on your way from the cinema as you try and work out what you just saw. What better song for those twin occasions than 'Superman', the first track from ska-punk band Goldfinger's 2000 album Hang-Ups. If you've played some of the skateboarding video games from the Tony Hawk series, you'll be familiar with it already. A word of caution: Don't expect deep soul-searching lyrics, life-changing guitar solos or gut-rumbling drum fills. That's not what this track is.
What it is, is jaunty, bouncy and most importantly, it's a lot of fun — whether your idea of fun entails jumping around or sitting around gently bobbing your head, 'Superman's got you covered.
If you think the link between DC's latest cinematic outing and this track is too tenuous, perhaps you can take solace in the fact that it's holiday music for the halfway-point of a long weekend.
If that logic doesn't satisfy you, here's a track you might prefer.
— Karan Pradhan
'Time/Dream is Collapsing', performed by the David Newman orchestra and composed by Hans Zimmer
Hans Zimmer's soundtracks are the stuff of legends. Take any listing of the top 10 soundtracks of all time, and Hans Zimmer will be up there. So renowned is his stature, that you don't even need to look at the credits to know it's a Zimmer background score. It is no different with 'Time', the beautifully layered track from Christopher Nolan's mind-bending thriller Inception. Hearing it being performed at the Vienna orchestra by David Newman, an American composer and conductor, just increases your appreciation of the track. The gradual build up from the single cello and piano piece in the initial moments of the song to the operatic climax, just like in the original, is impressive. But what I loved was the fact that you get to see which instruments are used to produce which sounds, something you cannot do aurally alone — unless you belong to the l33t category of music enthusiasts. 'Time' is followed by 'Dream is Collapsing', another composition from Inception which plays out at a very critical juncture in the movie, played to perfection by the orchestra.
— Nimish Sawant
'Friday I'm In Love' by The Cure
For the first decade of their existence, British rock band The Cure was perfectly content in the dark, gloomy, Gothic space they found themselves in. A desire to be more mainstream took hold of them sometime in the '80s though, and things were never the same again. Their later works featured the same dark and foreboding tunes and vocals, but with decidedly happy lyrics.
And no song exemplifies this better than 'Friday I'm In Love', part of their 1992 album 'Wash'. The song opens with an up-tempo and peppy, pop-like riff. But wait for the drawl of vocalist Robert Smith to start, as he starts rattling through what each day of the week means for his love life. A little like Rebecca Black's Friday, but not as inane. And it would have ended up just as a silly little tune had it not been for Smith's typically haunting voice. The pained and worn out nature balances out the pointlessness of the music and lyrics, but stops short of becoming gloomy or depressing. A fun, easy-listening track to start off a Friday evening.
— Aashray Hariharan
'Running With The Wolves' by Aurora
Nineteen-year-old Aurora Aksnes can give stiff competition to Florence + The ​Machine. The musical arrangement in most of her songs in powerful and tells a story — her incredible haunting voice is at times meandering, and times sharp. Aurora can be both, formidable and gentle. In an interview, she describes that the song is about "having the animal instinct inside you come to life. Running with them, joining them – the instinct taking over, giving you freedom and making you forget about your human self and all things we humans keep around us in the modern society."
Her vocals drive her songs and the sheer versatility of her pitch in her songs is a treat to the ear. You should drop by her channel and listen to 'Runaway' and 'Conqueror'​ — fantastic compositions. ​
— Vishnupriya Bhandaram
'Maki Madni' by Derek Trucks band Feat. Rahat Fateh Ali Khan
Derek Trucks is a gifted man. As NY Times, in one of its reviews, had said, "Derek Trucks can't hide his talent". What Trucks does is blends the sounds and soul of transcontinental classics with the idea to move vintage rock and roll forward with vitality.
This album, Joyful Noise, is everything that makes Trucks so beautifully contrasted — killer slide blues, taut rhythm merged with blues from America, Latin Jazz and Qawaali music.
'Maki Madni', originally by Nusrat Fateh Ali Khan, is itself an archetypal Qawaali classic. His nephew, Rahat Fateh Ali Khan does complete justice to this rendition. Up until this song on the album, it is southern rock, Latin chops and then suddenly there is a Sufi chant blending with Trucks' signature blues.
It's ethereal and the slides just snake through the song. Trucks seems like he's almost challenging Nusrat Fateh Ali Khan with pure devotion.
Ps – 3:54 to 4:12. Slides moaning, the stuff that blues is made of.
— Aparna Chandrashekar
'Innerbloom' by RÜFÜS (What So Not Remix)
After the much-awaited release of the Gemini EP last year and split with Flume, What So Not (or WSN as they are popularly known) with now-solo member Emoh Instead (Chris Emerson) are back. They impress with a beautiful remix of fellow Australian dance group Rüfüs Du Sol's song 'Innerbloom'.
WSN have managed to give a mesmerising twist to a rather melancholic original, with a haunting vocal-driven remix bound to evoke primal emotions. While the original song with its sublime vocals and seductive melodies is eloquent and progressive, WSN's version is highly energetic and dance-floor friendly. The song boasts of discordant synths, distinctive percussion arrangements and a trap-meets-wonky bass line; something WSN fans have come to expect and enjoy from the group.
— Nikhila Makker
Arts & Culture
Satyasheel Deshpande's has been a musical journey that is not only about performing but also about questioning and exploring newer frontiers.
News & Analysis
These features will be available to both iOS and Android users across the globe.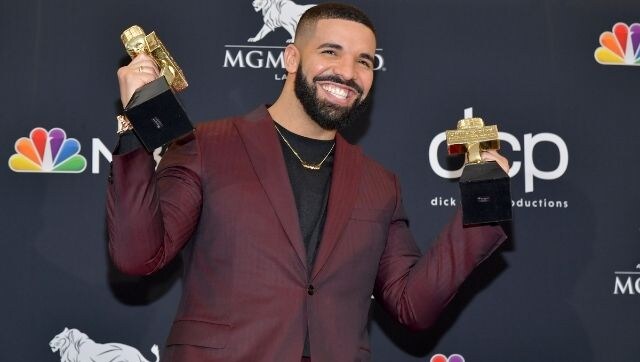 Entertainment
Drake is also up for seven awards at the 2021 ceremony, including the top artist honour.