Eve-teasing roles not enough for fans, must kiss or impregnate girls: TDP MLA and actor Balakrishna
TDP MLA and actor Balakrishna said his fans are not happy with his eve-teasing roles and said he must kiss girls or make them pregnant.
It is International Women's Day, a time to celebrate love and respect towards women and a time to especially be aware of the importance of feminism.
But one of our politicians has once again reminded us that words like equality, women's empowerment, respect and basic decency are meaningless for an alarmingly large section of leaders in our country.
TDP MLA and actor Nandamuri Balakrishna had this to say on Friday during the audio releasing function of the movie Savitri: "If I play eve-teasing roles, and just follow girls, my fans will not accept. Either a kiss should be given or they should be made pregnant. That's all. We have to commit ourselves."
Balakrishna is an MLA from Hindupur constituency in Andhra Pradesh and is the brother-in-law of Andhra CM N Chandrababu Naidu, reported IBNLive.
"We have received a complaint against Nandamuri Balakrishna alleging that he made some vulgar comments against women at an audio release function for a movie held three days ago. We are seeking legal opinion on the issue," Saroornagar police inspector S Lingaiah told PTI.
YSR Congress MLA RK Roja on Monday had demanded an apology from both Naidu and Balakrishna over the remark. "While the top leadership itself has been pursuing anti-woman policies, it percolates down the line resulting in the harassment of women at various levels and such government should apologise to the women community," Roja told reporters on the eve of International Women's Day.
An NDTV report said that Balakrishna had apologised on Monday, saying that he had only said something which he thought his fans expected from him and that he had not meant to insult any woman.
"My comments, made during the audio release of Telugu movie Savitri, were not intentional. They were not intended towards anybody. If anybody got annoyed by my remarks, I apologise to them," The New Indian Express quoted Balakrishna as saying. "I have utmost respect for women. I treat any woman as my own sister. It is a tradition I acquired from my father NTR. I never show disrespect to the members of the fairer sex."
However, this apology came only after a police complaint was lodged by a section of lawyers on Monday against him.
(With inputs from PTI)
Entertainment
Buddy Van Horn directed three films in his lifetime, Any Which Way You Can, The Dead Pool, Pink Cadillac, all starring Clint Eastwood
Entertainment
Joe Lara was among the seven people who died on Saturday after their jet crashed into a Tennessee lake.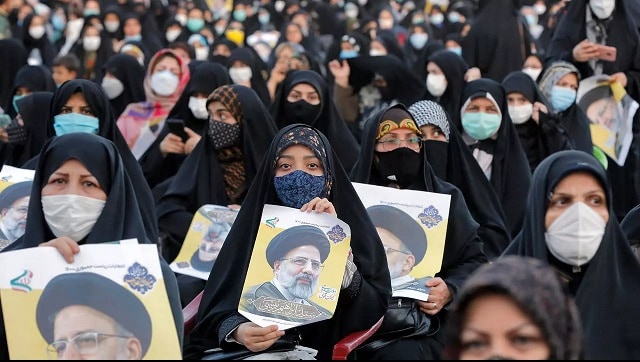 World
Ebrahim Raisi, who heads Iran's judiciary, is the clear favourite from an all-male field of seven candidates to replace President Hassan Rouhani, a moderate elected on promises of social and cultural reform.