Ek Main Aur Ekk Tu: Funny, intelligent, affectionately real
The highly anticipated Imran Khan-Kareena Kapoor starrer is less about finding love than it is about finding life. Alright, maybe finding life through love. And we enjoy every minute of it.
By Trisha Gupta
Rahul Kapoor is the depressing sort of good boy who wears the ties his dad tells him to. Worse, he works at a job that his dad picked (an architecture firm in Las Vegas) and dates a girl his mom thinks is good for him (the daughter of one of her social acquaintances). For 25 years, he's been plodding obediently along the track his parents have laid out for him: never quite aceing it, but never really falling sufficiently behind for them to notice.
Until now, when in the space of a week, he a) loses his job; b) spends a drunken Christmas Eve with a talkative girl he met at the supermarket; and c) wakes up on Christmas morning married to aforementioned girl.
They part after breakfast, having agreed that it was all a silly mistake and that an annulment is the order of the day. But next thing he knows, the girl is back at his doorstep, and soon thereafter, sleeping on his drawing room couch. The next two weeks are a whirl of job interviews, relationship advice, dates with exes and birthday jamborees, during which, predictably enough, love happens.
But debutante director Shakun Batra (who was Second Assistant Director on Jaane Tu Ya Jaane Na in 2008, First Assistant Director on Rock On the same year) has made a rom-com that is also a coming-of-age story – more so than Ayan Mukherjee's Wake Up Sid (also a Karan Johar production), Ek Main... is less about finding love than it is about finding life. Alright, finding life through love.
In this classic 'opposites attract' narrative, Batra's decision to cast both Imran Khan and Kareena Kapoor completely according to type is a very wise one. Imran, though never a scintillating screen presence, shows yet again how tremendously likable he can be in the right hands. As the guy who confesses to ironing his socks and underwear, brushing his teeth three times a day, and "liking things clean", Imran is suitably stilted, bumbling and overwhelmed. He brings a quiet, understated honesty to the emotional moments that fits his character far better than high-strung histrionics.
As for Kareena, it's fun to watch her return with full enthusiasm to the bubbly girl act she perfected years ago as Geet Dhillon in Jab We Met (2007); EVEN more so after a worrying year spent playing Mrs Shah Rukh Khan and potential Mrs Salman Khan. Best of all, the role isn't quite as cookie-cutter as it may read on paper: Riana Braganza is bubbly, yes, but also a little older, a little less oblivious, and with just a little more life experience under her belt than Geet.
Riana is a hair-stylist, a vocation that is clearly a nod to Ayesha Devitre, who co-wrote the screenplay and dialogues with Shakun Batra, has been the hairstylist for films such as Jaane Tu Ya Jaane Na, Rocket Singh, F.A.L.T.U and Mere Brother ki Dulhan. The movie adopts a light-hearted tone right from the opening montage of four types of parent-child relationships. And the plot unfolds like a diary, starting each day with a title that reads like an entry by Rahul, as in, 'Day 5: I am Wild'.
But the film never overdoes the cutesy onscreen scribbles or faux-family photos. It's clever enough, but never overly so: a bit like the film's protagonist whose moment of self-realisation comes when the girl he's fallen in love with says to him with disarming honesty, "You're perfectly average. Tum koi bhi cheez kam ya zyaada nahi karte".
For the boy who's spent his entire life trying desperately to win medals for a father who's "still waiting for the gold", this is a life-altering revelation. Ek Main... is the rare Hindi movie where the hero is average, and is okay being so.
The movie strikes a blow not just against heroic heroes but also against pushy parenting. The marvelous Ratna Pathak Shah and Boman Irani, cast as Rahul's ridiculously infantilising parents, give the film some of its funniest moments, and also its most chilling. To their credit, Batra and Devitre have created characters who are over-the-top without ever becoming pure caricature. But it's the two actors who give these scenes a devastating recognisability, be it the steely look in Irani's eye as he tells his son that a particular meeting is going to be "very important", or the obliviousness of Pathak Shah as she distractedly puts off her son's every attempt to talk to her.
The 'other side' is represented by Riana's warm, constantly-ribbing-each-other family. Their 'chilled-out' approach to parenting is summed up by her story about her dad who — far from forbidding her to — would jump up and down on the bed with her as a child (resulting in his fracture and her two broken teeth). Despite the formulaic fact that her laidback family is, what else, Catholic, the depiction never feels anything but affectionately real. Just like the film itself.
Find latest and upcoming tech gadgets online on Tech2 Gadgets. Get technology news, gadgets reviews & ratings. Popular gadgets including laptop, tablet and mobile specifications, features, prices, comparison.
World
Sharif's decision to become active in politics coincided with the issuance of a non-bailable arrest warrant by the Islamabad High Court. He has been living in London since November 2019 after he was allowed to go abroad for four weeks for treatment
Entertainment
Bijukumar Damodaran's Veyilmarangal — like his other stories — is also dream-like, but set in a reality we ruthlessly ignore.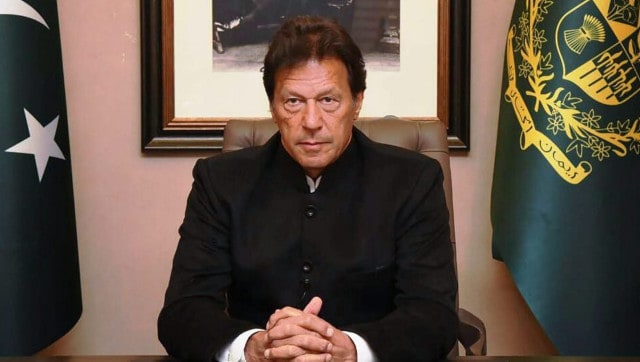 World
Lahore police chief Umar Sheikh apologised after he faced backlash and calls for his resignation after suggesting the rape was partially the victim's fault