Don't litter Mumbai with film posters, say 'Aligarh' actors, director
They held poster of Aligarh and stood at the street dividers amidst fast-moving vehicles to initiate the cause
Mumbai: In a novel initiative, Aligarh actors Manoj Bajpayee and Rajkummar Rao along with director Hansal Mehta held posters of their film and stood at the street dividers amidst fast-moving vehicles.
Manoj, who has essayed the role of a gay professor in the film, said they didn't want to litter the city with posters.
"This is Hansal Mehta's idea, we don't want to dirty our city with these posters, and we have been promoting with our own efforts till now, and this is one method to promote the film among the people," Manoj said.
Rajkummar, who plays a journalist in the film, says it is their "social responsibility towards our own city".
"We complain about filth everywhere but dirty it by sticking the posters of all kinds of films on the walls. So we promote the film by standing on our own with the poster," he said.
Mehta said that the practice of sticking posters on walls should "definitely end".
"People should go to watch the films on the basis of the trailer that is available on the internet. Put less load on the marketing budget of the film."
"Watch, love the film and take it to silver jubilee like earlier times. In Delhi you wouldn't see hoarding signs, it's in Mumbai that you see hoarding signs of films everywhere. And that does not mean that the film is very good, it just means someone spent a lot of money," he added.
IANS
Find latest and upcoming tech gadgets online on Tech2 Gadgets. Get technology news, gadgets reviews & ratings. Popular gadgets including laptop, tablet and mobile specifications, features, prices, comparison.
Entertainment
Hubie Halloween has been co-written and co-produced by Adam Sandler and also stars him in the lead.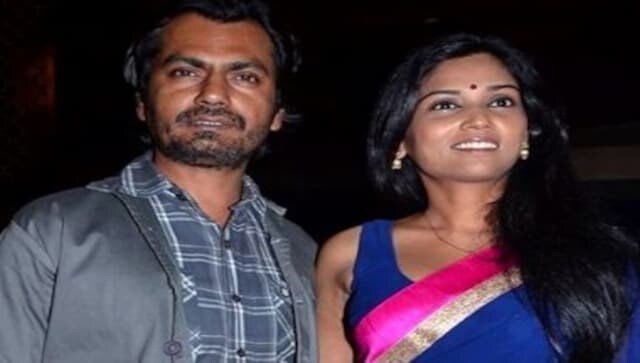 Entertainment
Aliya came to the Budhana police station from Mumbai and recorded her statement, corroborating what she had alleged in her complaint, said SHO Kushalpal Singh.
Entertainment
'Bambai Main Ka Ba,' a searing rap song sung and performed by Manoj Bajpayee, and directed by Anubhav Sinha, tears down the gaze of privilege and asks us to acknowledge the plight of migrant workers.