Demonising Akbar: Who needs RSS when a hit TV serial is already doing the job
Historical shows seem to be the flavour of the day, with shows like Razia Sultan, Jodha Akbar, and Jhansi Ki Rani being shown at prime time slots on TV
The first episode of the TV show Bharat ka Veer Putra: Maharana Pratap, which is aired on Sony Entertainment Television, starts with an Amitabh Bachchan narration about the landscape of India 500 years ago and the birth of a great ruler, Maharana Pratap. From the treatment of episode 1 itself, you can tell the tone of the show. If you have followed the show over the years -- it premiered in 2013 -- 400 episodes later, Maharana Pratap is still the great ruler  and his arch-nemesis Akbar is a lusty, cruel wannabe leader whose sole aim in life is to kill Maharana Pratap.
Not many of us who still vaguely recollect the contents of our history books, remember there being such a polarisation in the portrayal of our past leaders. At most there would be a chapter dedicated to each ruler. And some of them fought each other. However, if Maharana Pratap is anything to go by, only black and white exist in the world of history. The show portrays Maharana Pratap as the courageous Rajput warrior king fighting against a troop of allegedly Muslim enemies, headed by Akbar.
The Rajput community is upset with this portrayal. The claim is that the content is misleading and politically motivated for an entertainment purpose. The community claims that Maharana Pratap fought for freedoms against the Mughals, but he wasn't really anti-Muslim.
However, the damage seems to have been done.
A few weeks ago, members of a Hindutva outfit broke a road sign with Akbar's name on it in Delhi because they wanted the street renamed after Hindu rulers, like Shivaji or Maharana Pratap. Alongside this are a flurry of social media posts and discussions that "the real history of Akbar" reveals him to be a "rapist, looter and killer, coming from a family of drunkards and child molesters," according to this Times of India article.
More recently, as Firstpost had earlier reported Home Minister Rajnath Singh wanted to take the epithet "great" from Akbar and transfer it to Maharana Pratap. "If Akbar can be called 'Akbar the Great' for his contribution, then why can't Maharana Pratap be recognised as 'Maharana Pratap the Great," he had said while unveiling Maharana Pratap's statue in Rajasthan's Pratapgarh district.
While most Indian TV shows swear by the hero-villain trope, when you put historical figures in the limelight and experiment with episodes of history for whatever reason, it can create a ripple effect. And the television truth, manufactured as it might be, can become established fact.
Curiously Maharana Pratap is actually "maha" party because Akbar is the Great. As Sandipan Sharma writes in this op-ed, "Any effort to strip Akbar of his aura only downgrades Pratap's epic struggle as collateral damage. Pratap's raison d'etre in history is his three-decade war against somebody as mighty as Akbar, he is a hero because he didn't accept the powerful Mughal ruler's suzerainty. Had Akbar been a minnow, Pratap too would have been a non-entity.  Rana's greatness is incumbent on Akbar's."
But let's come back to the TV show for a bit. Historical shows seem to be the flavour of the day, with shows like Razia Sultan, Jodha Akbar, and Jhansi Ki Rani being shown on prime time slots on TV. Programming and content heads at prominent channels will say that the reason they're so popular is because they portray a culture and history of one's own country. But apart from the production grandeur and elaborate costumes, the question remains how important is historical accuracy?
In this Asian Age article, Programming Head at Zee TV, Namit Sharma says, "A lot of research goes into the shows. Around 60 per cent is pure history while the rest is added for entertainment value. Like in Jodha Akbar, we are showcasing their love from their childhood days. Similarly with Jhansi Ki Rani, we are showing the story from her childhood days. Historical trivia with a pinch of entertainment is liked by everyone."
"Historical trivia with a pinch of entertainment" definitely  sounds closer to what we see on TV. But sometimes that "pinch of entertainment" and the "trivia" turns a multi-layered complicated history into a black-and-white propaganda. To dangerous effect. The TOI story says a blogger says her neighbour's child already hates Akbar. The child is five and yet to study a history book.
India
Born in 1828, Rani Lakshmibai's name was Manikarnika Tambe. She received training in shooting, horsemanship and fencing at the court of the Peshwa
Entertainment
Indian Idol 12 tribute episode for Zeenat Aman saw contestants perform on various songs that were originally picturised on the veteran actress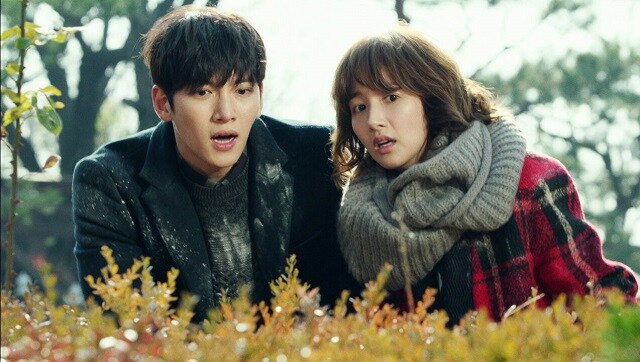 Entertainment
What Korean dramas can offer in these times is the realisation that it is important to acknowledge the various forms of abandonment that pass one by.