Why Matthew McConaughey deserves the Oscar for Best Actor this year
So why has the world gone bananas over the performance in Dallas Buyers Club? Well, for starters, it is probably because this new and improved McConaughey is the polar opposite of every other variation of him that has existed.
I wish I could say the first film I ever saw of Matthew McConaughey's was his breakout role in Richard Linklater's seminal coming-of-age film Dazed and Confused (1993), but that would be a lie. The truth is that the year was 2003, I was on what I thought was a date (my 'date' didn't share my assumption) at Mumbai's Sterling cinema and that was when I watched my first McConaughey film: How To Lose A Guy In 10 Days.
Let's put it this way: that film isn't among his finest moments. There was nothing memorable about his performance in the dreadful film, even though he had the looks, the swagger and a Texan drawl that made him stand out slightly from the typical smooth-talking sophisticates that were cast as heroes in Hollywood rom-coms. Y'know, like Josh Hartnett. Remember him? No? Meh, it's okay, it doesn't matter. It's not like he's important.
That's what everyone said about McConaughey too as he appeared in forgettable films such as Sahara,We Are Marshall and Fool's Gold. So conditioned was my brain to overlook him and dismiss him as a 'pretty boy' that I nearly forgot he was there in the Ben-Stiller-directed comedy Tropic Thunder (2008), one of my favourite 'anytime watch' movies of the past decade.
And yet, here I am, eyes burning and chugging coffee at 1 am after watching Dallas Buyers Club. The film, which hits Indian theatres this Friday, is the brilliant, much-nominated biopic of Ron Woodroof, an AIDS patient and unlikely gay rights activist. Given 30 days to live, Woodroof ended up being a crusader for HIV-positive patients and lived for seven more years. Another obsession and further proof of McConaughey's genius is True Detective, a fantastic new crime drama series in which he plays Rustin 'Rusty' Cohle, an enigmatic detective in Louisiana with addictions and demons aplenty.
Now, he has already bagged the Best Actor Oscar for his portrayal of Woodroof.  He is also tipped to be in the running for best actor at the 2014 Emmys this year for True Detective. If he pulls off both within the same calendar year, he will join an elite club of actors that includes Jeff Bridges, Forest Whitaker and Helen Mirren. As Wooderson (McConaughey's character from Dazed And Confused) would put it, "Hot damn!"
So why has the world gone bananas over the performance in Dallas Buyers Club? Well, for starters, it is probably because this new and improved McConaughey is the polar opposite of every other variation of him that has existed. Having lost 20 kgs to convincingly play a man suffering from AIDS, this is perhaps the least McConaughey has ever cared about looking good on screen. For a man who has been called the sexiest man alive and spent a fair part of his career shirtless, he spends much of this film, by his own admission, looking "like a reptile".
Dallas Buyers Club is set in 1985, when knowledge of HIV was scarce. Woodroof, an electrician who moonlights as a randy rodeo cowboy, is shown to be a man of enormous appetites when it comes to substance abuse and (unprotected) sex. He is also deeply bigoted and homophobic. When he realises where his lifestyle has led him, he clings on to life ferociously and unexpectedly teams up with Rayon (Jared Leto, another stunning performance), a transgender AIDS patient. They attempt to smuggle in non-FDA-approved drugs that ultimately turn out to be life-saving. Canadian filmmaker Jean-Marc Vallée directs with finesse and subtlety, staying true to the subject and never letting style overwhelm the subject matter. But what really elevates the film is the intensity of McConaughey's performance. Looking skeletal and broken, his eyes glitter with a steely sense of desperate determination.
This performance marks the peak of the McConaissance – as GQ and The New Yorker have termed McConaughey's return – and it has hit cinephiles like me hard. For me, it began when I watched McConaughey in The Lincoln Lawyer (2011), a movie I remember walking into with no expectations and emerging from impressed. From then, it kept getting better, with memorable turns from McConaughey in Killer Joe, Magic Mike, Mud and, hell, he was one of the best things in The Wolf Of Wall Street with that scene-stealing moment in the restaurant with Leonardo diCaprio. It's come to the point that if I now happen to catch How To Lose A Guy In 10 Days on TV, I'd watch it just to see what I missed in McConaughey's performance.
Remembering McConaughey's powerful portrayal of Ron Woodroof in Dallas Buyers Club, I find myself wondering — who else have we overlooked? Maybe we should try and isolate performances from the films in which they appear? Maybe each film should be treated as a clean slate, as though it were a debut? When they do make bad choices, maybe we shouldn't be as eager to write them off?
In Hollywood, the list of successful comebacks is long and illustrious: Marlon Brando, Robert Downey Jr, Mickey Rourke, Ben Affleck, Alec Baldwin and many more. So why is the McConaissance such a big deal? Probably because, unlike the names mentioned earlier, nobody thought he had it in him. McConaughey was never considered much more than a stud. It wasn't as though we thought he was being wasted in bad films; everyone thought all he was capable of was a film like How To Lose A Guy in 10 Days.
With due apologies to myself for my inability to spot the talent in the bad rom-com back in 2003, I would like to now proudly call myself a Matthew McConaughey fan. Actually, that's an understatement. What I have developed over the last three-odd years of watching unexpectedly impressive performances by him is a raging McBoner. If you haven't noticed McConaughey before, then watch Dallas Buyers Club and to quote Ron Woodroof in the film, "Join the party."
Subscribe to Moneycontrol Pro at ₹499 for the first year. Use code PRO499. Limited period offer. *T&C apply
Entertainment
It's difficult to summarise the exact story of Hero; but when you leave the theatre, you feel like thanking the makers for giving you a hearty laugh, even if from behind a mask.
Entertainment
For all the drama director Chandrasekhar Yeleti tries to create, the proceedings aren't engaging enough and the protagonist's journey is lacklustre at best.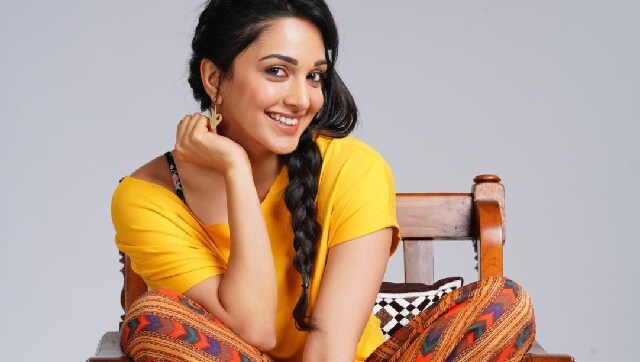 Entertainment
Indoo Ki Jawani takes too long to get to its big reveal and once there the film is so completely lacking in nuance and imagination that it soon squanders away the potential in the concept.