Crew member from Mani Ratnam's Guru demands compensation for medical expenses incurred on sets
The lightman alleges that he suffered blood infection on the sets of Guru and Mani Ratnam failed to compensate for his medical expenses.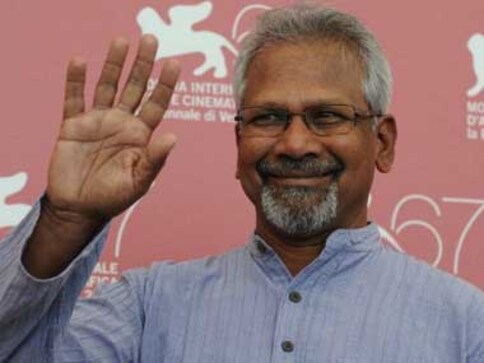 Chennai: The Lightmen Union on Tuesday slammed one of their own, Manimaran, for his allegation of non-compensation of medical expenses by veteran filmmaker Mani Ratnam as unfair.
Manimaran has threatened to go on a hunger strike if not compensated for medical expenses incurred while working on Mani Ratnam's 2007 film Guru. The lightman had suffered a blood-related infection on the sets of Guru and claims neither the Lightmen Association nor Ratnam's team had compensated him for the treatment in the past one decade.
"His allegations against us and Mani Ratnam are unfair. He sued us in Labour Court and the Union was ordered to pay him Rs one lakh which has already been settled," Lightmen Union Secretary Raman told IANS. "This issue was settled amicably long back. We even have a letter of acknowledgement from him," he added.
Manimaran has even threatened to commit suicide in front of Ratnam's house if not compensated. "He is trying to exploit the situation and earn sympathy. When the issue has already been settled, I don't understand why he is creating a scene now," Raman said.
Sources from Ratnam's production house Madras Talkies were, however, unavailable for comment.
Entertainment
Mimi is based on Samruddhi Porey-directed feature Mala Aai Vhaaychya, which won the National Award for the best feature film in Marathi in 2011.
Entertainment
Marilyn Manson is charged with two misdemeanour counts of simple assault stemming from an alleged incident on 19 August, 2019 at the Bank of New Hampshire Pavilion in Gilford.
Entertainment
"I felt like I was like the host who had a cool party, but I had to work the kitchen. But it still felt good," says Mike White, whose show The White Lorus explores the perversions of power against a background of astonishing natural beauty.