Cinderella review: Sure, it's old-fashioned, but this film is as pretty as a fairy tale
The film also does little to hide the regressive backbone of the story, where a girl is rescued from her problems in life only because a handsome prince shows up and whisks her away.
For decades, Disney has doled out Princess-based stories. The formula worked because it was fresh and quirky and presented in beautiful imagery. Soon enough, Disney quickly encroached the snug realm of children's bedtime stories and became one of the dominant forces in pop culture.
The formula began to fail in the late '90s and early 2000s, when the princess fable began to seem stale, especially with the likes of Pixar and Blue Sky delivering animation films for the postmodern kiddies. Disney tried to reinvent the formula and failed miserably, until it subverted the formula and hit gold. They switched gender roles (Frozen) and made their films a tad self aware of their genre (Tangled). They have now been attempting to use the formula in live action movies too, with Snow White and the Huntsman and Maleficent putting a new spin on beloved properties. It seemed like subversion was the new way to go, and we were just about getting warmed up to this new style of rehashed extra saucy stories. With Cinderella, Disney has now done the exact opposite — they've remade a remake of a remake, without any subversion.
Directed by Kenneth Branagh, Cinderella is essentially a shot by shot remake of the '50s classic, and also an amalgamation of the one hundred plus adaptations of the 17th century story about an orphan girl who is mistreated by her stepmother and saved by Prince Charming.
The film slavishly follows Ella (Lilly James) being enslaved by her stepmother (Cate Blanchett) and being whisked away from torture by Prince Charming (Richard Madden). Needless to say, this narrative been done to death. There have even been parodies like Ella Enchanted and 'retelling' adaptations like Into the Woods as early as five months ago. And the Shrek movies pretty much took pot shots at all the Cinderella elements. So what can Branagh's Cinderella possibly bring that will cause even a minor bit of excitement for a Disney fan?
The answer is, nothing. There's pretty much nothing new, but there is much to admire. The visuals in the films are incredible. It's set in a quasi English kingdom, surrounded by a beautiful CGI, painted sea, gorgeous mountains and a forest – anyone who lays their eyes on this landscape would want to drop everything and live there. The costumes and interior production design are eye popping to say the least. The fairy godmother stuff is enchanting and thrilling, thanks to the top notch FX shots of a pumpkin turning into a carriage and lizard shifting into a man. It's also hilarious, thanks to Helena Bonham Carter, who is the best special effect in the film. Cinderella herself is very pretty, as is the prince.
In short there's nothing wrong with the film. It's just perfectly good and watchable and will stand the test of time. And it certainly will be a raging success on home video in the future. It seems like Disney realized that antiquated films, even though they are classics, aren't popular anymore and devised a genius strategy to make the current generation of kids get hooked on to the Cinderella phenomenon. Today's kids have heard of Cinderella so why not present them a visually resplendent movie that they can cherish forever as their childhood memory? It feels cynical to fault Disney for doing this, but there's little to complain about the filmmaking as such, because Branagh's direction is just wonderful, free of the Marvel and spy movies froth that he's been dabbling with lately.
If there's one disappointment in the film, it's the lack of development for Blanchett's stepmother character. She makes a long, icily dark entrance in the movie, but her exit is frustratingly muted. Surely an actress of Blanchett's calibre deserves a bigger, more expansive role in a film of this scale?
The film also does little to hide the regressive backbone of the story, where a girl is rescued from her problems in life only because a handsome prince shows up and whisks her away. After Frozen, one would think Disney had the insight to impart strong and battle like values to young girls, and told them that finding prince charming is not the only target in life. Alas, no such subversion is to be found here.
Entertainment
Tom Clancy's Without Remorse does the bare minimum to stand out in an already cluttered genre of rogue spies seeking vengeance.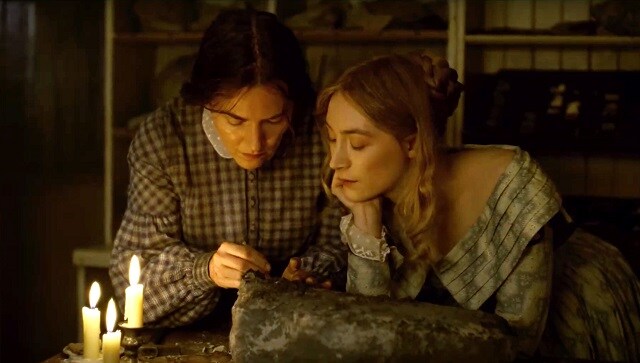 Entertainment
Ammonite suffers from a slowness, that intends to mimic the pace of life, but does not build or culminate into anything profound or satisfying.
Entertainment
Photo-Prem is a funny, quintessential take on what we leave behind for memories but quickly loses potential with half-baked writing and slow pace.