Champions Trophy 2017: Rishi Kapoor rouses fan ire with anti-Pakistan team tweets
Rishi Kapoor dared the Pakistan national cricket team to put their best foot forward as their 'baap' India will beat them in the ICC finals on Father's Day.
India vs Pakistan matches have often invited overenthusiastic and even jingoistic reactions from people of both the countries who consider them as a matter of life and death or like a parallel to the ongoing cross border tension at the LOC.
Veteran actor Rishi Kapoor also echoed the same sentiment when he pushed out a typical, but a rather contentious tweet, a couple of days before the finals of the International Cricket Council (ICC) Champions Trophy 2017 between India and Pakistan.
He, in his typical uninhibited style, dared Pakistan to keep their best foot forward. He alluded that the Indian cricket team is far superior than that of Pakistan by saying that India will beat Pakistan on 18 June since it's Father's Day and that India is the 'baap' (father) of Pakistan in the cricket stadium.
PCB. Cricket team bhejna please.Earlier Hockey ya Kho Kho team bhejin thin. Kyon ki 18th June(Fathers Day) Baap khel raha tumhare saath lol!

— Rishi Kapoor (@chintskap) June 15, 2017
Naturally, he received a lot of flak from his Pakistani followers. Soon, the matter escalated and turned jingoistic when they started drawing a parallel between the cricket match and the ongoing scuffles between the Indian and Pakistani army in Jammu and Kashmir. Kapoor, not one who backs down easily, fired replies to the tweets one by one. He asked those followers to stick to the spirit of sportsmanship rather than blowing the issue out of proportion. He even said that he is willing to accept defeat in the finals, though he is an avid cricket buff, if it will pacify the discord between the two countries.
We don't need to say anything more! Tradition of destroying the opposition,as has always been the case,will continue! Blues are invincible! pic.twitter.com/q2IBs3zSdw — Rishi Kapoor (@chintskap) June 15, 2017
Correct. This should be the spirit. Not abusive like others. All is fair in love and Cricket. You love yours,I will love mine. Let best win! https://t.co/IFzv5sXP20

— Rishi Kapoor (@chintskap) June 15, 2017
Congratulations Pakistan! You enter finals? Wow! Good to see you wearing our colour BLUE! Get ready to be BLUED now! We will BLUE you away! — Rishi Kapoor (@chintskap) June 14, 2017
Good one Sabir Nazar! Too many provocations made me say things. Anyway it's become too complicated now so forget it. May the best team win! pic.twitter.com/VGNZPnMxvU

— Rishi Kapoor (@chintskap) June 17, 2017
Achcha choddo yaar. Tum log Jeeton aur hazaaron Baar jeeton sirf Terrorism bandh kar do yaar. Mujhe haar manzoor hai. We want peace and love — Rishi Kapoor (@chintskap) June 15, 2017
Entertainment
Kangana Ranaut will play Sita in The Incarnation, which will be directed by Alaukik Desai.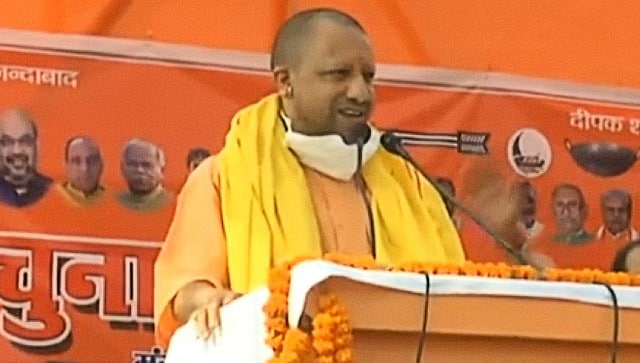 Entertainment
The seers alleged that Bollywood artistes consume alcohol, eat meat and involve in immoral activities due to which they can never represent pious characters of the Ramayana.
Entertainment
'I'm constantly figuring out what I'm going to do next': With over 70 acting roles and 45 directing credits, Clint Eastwood, 91, does not want to call for retirement yet.