'Chalk N Duster' review: Juhi, Shabana's performance shows that you are only as old as your feel
The fact that we have three women, neither glamorous or young —playing central characters — is reason enough to applaud Chalk N Duster.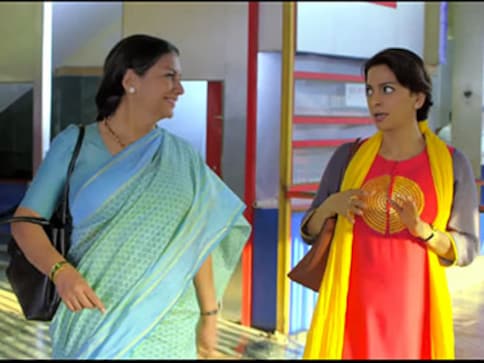 A helmet covers the face of a lady pushing 50, who is driving a scooter and is dressed in a simple salwar kameez. You watch her middle class life go by. Routine, like the Mumbai traffic. Sitting pillion, another Maharashtrian lady in her 60s, sits with her saree pallu tucked around her head, huge sunglasses covering her eyes. The two chat away happily.
Then the lady with the helmet, smiles. And all the famous Yash Chopra sequences of her dancing, shaking her head and smiling to the famous song, "tu haan kar ya naa kar, tu hai meri Kiran…" from the film Darr flash you by. Faster than the Mumbai traffic.
Did Juhi Chawla or any other Yash Chopra heroine in beautiful yellow or white chiffons, ever think during their wonderful starry heyday , that they would be happy to look unglamorous and as ordinary as a regular scooter driving school teacher? Well, here she is: rocking it in a lead role better than some of her previous, decorative ones. She continues to essay the sweet, happy go lucky character that she masterfully performed in movies like Yes Boss and Raju Ban Gaya Gentleman.
But this time, she is the boss who means business. Juhi Chawla plays Jyoti, a teacher who slams her resignation letter to the ambitious school principal — Kamini Gupta's (Divya Dutta), in a bid to support an ailing, older teacher, Vidya (Shabana Azmi).
Jyoti and Vidya are dedicated teachers who have given their lives in service to their students in Kanta Ben school. When Gupta takes over as the new Principal, she decides to get rid of old school teachers in an effort to make the school into a profit making institution.
What follows is a rather, slow and most unimaginative and simplistic plot, told like a kindergarten explanation to little children. Jayant Gilatar, in his debut film as director, takes up a good and very relevant subject but his treatment is as "outdated" as Principal Gupta.
Yet Chalk n Duster touches you with its honesty and its well-placed intention. The three actresses in central roles—Chawla, Azmi and Dutta, carry the film firmly on their forty plus shoulders, with the men – Sameer Soni and Girish Karnad, playing minor, supporting roles.
Azmi who cannot look helpless even if she is tied to a hospital bed, manages to dole out a heart rending performance, in a simple telephone exchange with Karnad. Dutta as the old-fashioned vamp, is equally impactful, despite her sweet looks, grey contacts and an ill fitting wig.
Jackie Shroff and Rishi Kapoor make guest appearances in roles which are unintentionally funny. Shroff, known for his "Bidu" language and diction, is miscast as a rival school chairman, attempting to speak in impeccable English.
Richa Chadda, in a supporting role as a news anchor, looks equally uncomfortable. In an effort to add aunthenticity, she is given a Gujarati dialogue, which only adds to the actor's apparent discomfort.
The very fact that we have a decent, heartwarming story with three women, who are neither glamorous or young — playing central characters — is reason enough to applaud Chalk n Duster. More power to middle aged heroines who deserve as much screen space as the 50-year-olds Salman Khan and Shahrukh Khan.
Entertainment
Richa and Ali are also focusing on reducing food wastage at all of their wedding functions by curating food experiences that are more sustainable and have experts who are known for such experiences.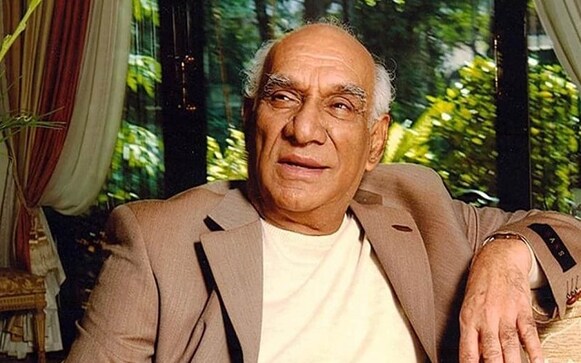 Entertainment
It is safe to say, no other director has shaped filmmaking in Hindi cinema, as Chopra has done in his five-decade-long career, which augmented his 80 years of life.
Entertainment
The actress claimed that as time passes the trio of stories, audience, and storytelling "is maturing."