CBI alleges ex-CBFC chief Rakesh Kumar made Rs 1.5 lakh in bribes per week to clear films
Rakesh Kumar has been accused of accepting bribes for passing Singham Returns, Kick, Happy New Year and Bobby Jasoos.
The Central Bureau of Intelligence has alleged that Rakesh Kumar, who served as the chief of the Central Board of Film Certification in the past, collected bribes to pass films as big as Kick, Singham Returns and Bobby Jasoos.
Rakesh Kumar has been accused of developing a system whereby censor certificates were given out in exchange for bribes, as a result of which he earned up to Rs 1.5 lakh per week, reports Mumbai Mirror. These bribes were accepted from the makers of big-budget films, as well as short films and advertisements, as per the chargesheet filed by the CBI.
Kumar served as the chief of the CBFC for eight months, starting January 2014 to August 2014.
For accepting and demanding bribes, Kumar has been charged under Sections 7, 8,12 and 13(2), and read with Section 13(1)(d) of the Prevention of Corruption Act.
Along with him, Sarvesh Jaiswal, who was on the advisory panel of the CBFC and Shripati Mishra, a private agent who facilitated "illegal transactions", have also been accused. In the past, Kumar, who was an officer in the Indian Railway Personnel Service (IRPS), was arrested in August, 2014.
In April, Kumar had developed a 'rate-card' system for the passing of ads and short films on a regular basis, say some unauthorised agents. The amounts for clearing ads in one day was Rs 10,000; for two days, it was Rs 5,000; for a period of three days, it was Rs 2,000. If this rate card is to be believed, between 2-13 April, 2014, 174 short films were given certificates by the CBFC during Kumar's tenure, which means that it passed 14 films per day on average. The CBFC receives 30 to 40 applications for clearing.
The rates for feature films differed. One of Kumar's trusted aids Krishna Palli revealed that he had collected Rs 18 to Rs 25 lakh over a period of eight months, and that regularly accepted money from film producers for early certification. Details about specific films were revealed too, with Palli saying that he was paid Rs 1 lakh for Kick from Sajid Nadiadwala's employee, Rs 50,000 from Shah Rukh Khan's Red Chilly Productions for four promos of Happy New Year and Rs 25,000 for one promo of Rohit Shetty's Singham Returns. It was later mentioned in the chargesheet that there were back-hand dealings in the case of Singham Returns, so Shetty was not charged.
Another agent has revealed that Rs 1 lakh was paid for Bobby Jasoos which starred Vidya Balan. Another statement from an agent who exclusively deals with Hollywood films mentions that he personally gave Kumar Rs 60,000 for Transformers and Rs 1.5 lakh for The Collection. Ramakant Sharma, who did not personally give money to Kumar but transacted through Palli, said that D-Day's certificate was changed from U/A to U after a Rs 20,000 bribe was paid to Kumar.
This system of bribe-taking in exchange for censor certificates was brought to light when Tejram Mohare, the censor certification agent for a regional film Mor Dauki Ke Bihav, applied for the film to be cleared. Because this film from Chattisgarh was to release soon, he submitted a letter for an urgent trial of and issuance of certificate on behalf of the producer of this film, Kshamanidhi Mishra. Rakesh Kumar rejected the request. Consequently, Mohare met Shripati Mishra, another accused in the case, who told him that Kumar would give the film a certificate only if a bribe of Rs 70,000 was paid to him.
A trap was laid, as a consequence of which, Shripati Mishra was caught taking a bribe of Rs 50,000. This money was supposed to be routed through Sarvesh Jaiswal, who later called Mishra to tell him that the film would not be passed urgently as he had had a fight at the CBFC office. Jaiswal asked Mishra about the payment of Rs 74,000 for 13 advertisements in the same conversation, and Jaiswal was caught accepting a bribe of Rs 40,000 when the duo met.
After he was arrested, Jaiswal said that he handed over bribe amounts of Rs 1,06,000 on 1 August and Rs 40,000 on 9 August to Rakesh Kumar. Kumar, in a full disclosure statement, revealed that he also tried to destroy evidenced in the form of a laptop and tablet allegedly given to him by Prakash Nathan, the then director of operations with Disney India.
Sports
England's players made a strong stand against racism at the tournament, taking a knee before their games including Sunday's final.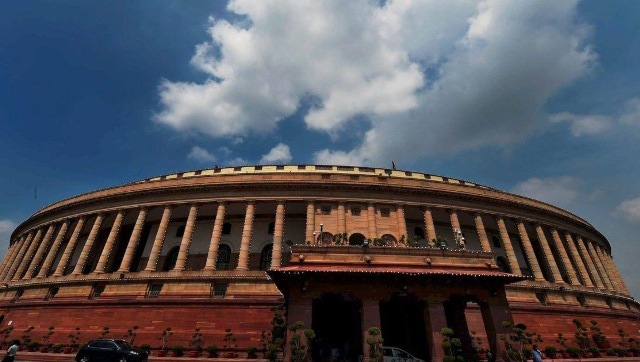 Politics
The motion was passed by a voice vote and Chairman M Venkaiah Naidu asked Sen to leave the House
Sports
Since joining Real in 2009, the 33-year-old Frenchman has scored nearly 300 goals for the Madrid club.