Bollywood says boo! Here are top ten 'classic' Hindi horror films to watch this Halloween weekend
This Halloween, go desi and check out our list of the ten 'classic' Hindi horror films to watch this weekend.
It's that time of the year again when scary is the flavour of the season. Halloween is almost here and we are sure that your Facebook wall is already full of people posing with fake teeth and devil horns. And if you're not one to don a costume and party, you may wonder what to do on the last weekend of October.
Well, we have a 'deadly' idea. How about you binge on horror films? Hang on. Before you get all excited for classics like Nightmare on Elm Street to Paranormal Activity, this desi Halloween list might just shock you and even make you laugh.
Check out our list of the ten 'classic' Hindi horror films to watch this Halloween.
Junoon
Junoon is a 1992 'horror' film that involves, cursed kings, enchanted daggers, human metamorphosing into animals on the full moon and, wait for it, Rahul Roy as a maneating tiger.  If that doesn't intrigue you, try watching this scene where Rahul Roy's bubbling skin and spouting fangs looks like a bad science experiment. Have fun!
Bandh Darwaza
Meet Neola, a vampire who sleeps in a coffin by day and transforms into a bat at night. (yes, he is called Neola!) Meet Kamya, a young girl who becomes the vampire's sex slave. But is that all that happens behind a bandh darwaza? Watch this extremely pulpy film to find out.
Papi Gudia
Papi Gudia was an unofficial remake of the first Child's Play but can be best described as a poor man's 'Chucky' made with an insane man's imagination. Fun fact: It stars Karishma Kapoor (although she may not admit it today).
Veerana
No list of Indian horror movies can be complete without Ramsay Brothers, the icons of classic Hindi horror. Their 1988 film Veerana was once such specimen, the plot of which can't exactly be described. Here's the IMDB summary for you, offered without comment — "A beautiful young girl, unfortunately possessed from her childhood by a vengeful spirit, wanders around lonely places to seduce and kill people and thus, gradually becoming lost into a dark world of revenge and lust." 
Yeah. Right.
Help
Presenting a horror film with Bobby Deol in it. No that's not the horrifying bit.
Bobby Deol plays a horror film director who is married to Mugdha Godse who discovers that she is pregnant and that she has an evil twin who has returned from the dead and that her mother was possessed when she was pregnant and that she had an evil triplet as well. Phew, that sounds horrifying. Check out the mean trailer here.
Phoonk-2
Who makes a sequel to a Ram Gopal Varma horror film? A very brave man. Phoonk-2, written and directed by Milind Gadagkar, was about a family moving into a new house and the children finding a doll and grotesque murders. Same old, same old? Watch it and Halloween will never be the same again.
Hum Kaun Hain
Imagine a Bollywood horror film starring Dimple Kapadia, Amitabh Bachchan, Dharmendra and a young Hansika Motwani in lead roles in 20o4. Imagine a remake (albeit unauthorized) of The Others. If you are wondering why this film with such a star cast is in this list, all we can say is watch it to believe it. Here's a snippet:
Kaal
Kaal is not just a classic, it's a Karan Johar-Shah Rukh Khan produced classic with an ensemble cast of Ajay Devgn, John Abraham, Vivek Oberoi, Esha Deol and Lara Dutta. And unlike its marketting, it has less to do with tigers and more to do with spirits. We suggest watching the film for one thing — Vivek Oberoi's OTT reactions especially when figures out who the ghost is. But the film is so ridiculous and forgettable, the only thing one might remember is SRK and Malaika Arora Khan's item number.
Hisss
Best known for Mallika Sherawat's 'Naagin' moves, this movie is best (or worst) watched when not sober. The facts are these — a dying scientists kidnaps a snake-man for a jewel that gives longer life and invites the ire of the snake-woman who's transformation from human to snake is all you need to be actually scared on Halloween.
Alone
A horror movie starring Bipasha Basu may seem standard fare by now but this one is different - it has not one but two Bipashas scaring audiences. And get this - the second Bipasha is her dead conjoined twin whose soul is after her. And if you're wondering how one conjoined twin haunting the other works or why is Bipasha Basu still doing horror like this and Creature 3D, you are not 'alone'.
Entertainment
'Reaching in 10 minutes': Sonu Sood responded to Suresh Raina's tweet asking for an oxygen cylinder in Meerut for his aunt, who is suffering from COVID-19.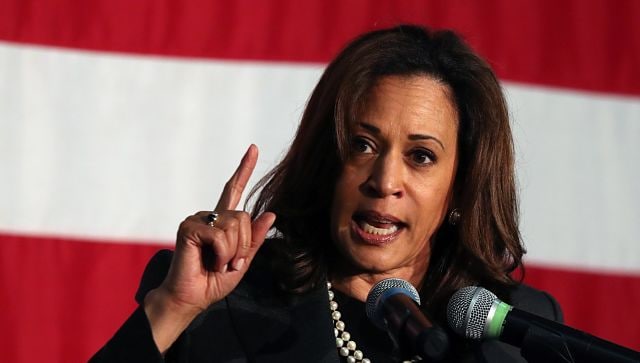 World
The Biden-Harris Administration has announced $100 million assistance to India to deal with the pandemic. In about a week's time, as many as six planeloads of COVID-19 assistance have landed in India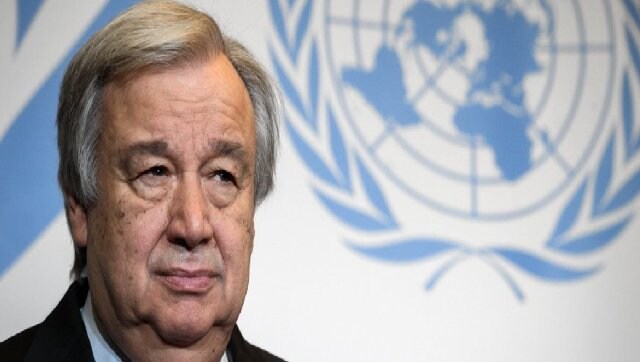 India
Farhan Haq, Deputy Spokesman for the UN chief, also said India had so far not sought any shipments of essential materials from UN agencies