'Biggest take away from 'Fan' is how not to be Shah Rukh Khan': SRK on playing a superstar
Shah Rukh Khan is sure that Fan will rise above the dynamics with which a Hindi film is judged.
Shah Rukh Khan's Fan seems to be fresh film, quite different from his predictable potboilers. In it, he plays a double role — one of an actor Aryan Khanna, and the other of a twenty-something old fan boy Gaurav.
"I think this is the biggest take away from the film: how not to be Shah Rukh Khan. Even to play a superstar is very difficult. We had more re-takes for the character of Gaurav in the beginning as we had to figure out how Gaurav would be, but later we had more retakes for the character of Aryan Khanna. It has actually given me confidence. I am actually a stylized actor, genuinely playing to the gallery sometimes and there is nothing wrong in it. But Maneesh had a very clear idea," said Khan to Firstpost in an interview.
The trailer of Fan however gives an impression that there is some friction between the two characters, while also reminding us of his psychotic avatar from Darr. Khan however steers clear that there are no negative characters in the film.
"The character of Gaurav is very different from that of my character in Darr. Rahul was little off the hook. He had lot of complexes growing up; he was in love with a girl whom he assumed he would never get. Gaurav is not at all psychotic. He believes in his actions and results. He has a strange kind of ownership towards the actor, but he is not mad at all. You might draw comparisons watching the trailer but it's not a negative role," he said
Khan is sure that Fan will rise above the dynamics with which a Hindi film is judged.
"The struggle is not always to make that one blockbuster film to make x amount of crores, the struggle is 'can I please people with this one story?' I think Fan is quite special. We hope it transcends the boundary of commerce, niche and happy-go-lucky versus serious kinds of film," he said.
Such character driven films are few and far between with regard to Shah Rukh's credit, apart from Swades and Chak De! India. However, the position he beholds in the industry now, he could always do more films like Fan and experiment.
"I am an actor who would never sit and write a film for himself. I think it's stupid. Such thoughts never come to me. You tell me what you want me to play and I will do it at the best of my ability. So whenever there is an interesting film, I do. Director's vision has to be there to include me. Vishal (Bhardwaj), Anurag (Kashyap) keep saying they will think of a nice role, but they never end up getting that. Whenever there is a chance, I try and do," said Khan, about his films choices.
It must be tough being Shah Rukh Khan, the superstar. "I have been fortunate enough to live like a star for 25 years and I would like to die as a star. I can do everything. There is nothing that I cannot do. Allah has been mehrban on me. As a matter of fact I can do more things than people think I can do. I missed nothing being a superstar. I was made to be a star."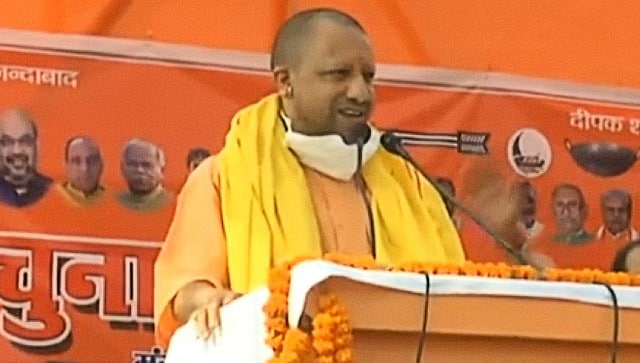 Entertainment
The seers alleged that Bollywood artistes consume alcohol, eat meat and involve in immoral activities due to which they can never represent pious characters of the Ramayana.
Entertainment
The fan account was banned from posting on Weibo after images circulated online last week of a customised airplane from Jeju Air with images of BTS member Jimin on it.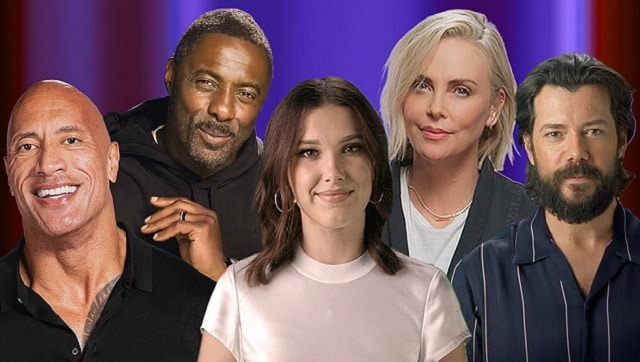 Entertainment
TUDUM: A Netflix Global Fan Event will be held on 25 September in a virtual format.