'Best actor this country has produced': Kamal Haasan remembers Dilip Kumar on his 93rd birthday
Haasan is very upset with the awesome Dilip Kumar for giving up too early, "He had no right to retire so early. '
India's most cherished actor, Dilip Kumar turns 93 on 11th December. Kamal Haasan, who idolises Dilip sa'ab remembers him on this occasion and reveals that he wanted to remake one of his most beloved Tamil films, Thevar Magan, into Hindi, where he would be playing Dilip Kumar's son. But the latter declined.
"I even offered to move out of the project, thereby foregoing the pleasure and honour of working with my idol. I thought Dilip Saab was not comfortable with the Tamil-Brahmin ambience of the original. So I offered to turn the father and son's characters to Pathans and cast Shah Rukh Khan as Dilip saab's son. But he still declined," says Kamal Haasan.
He has revealed the reason behind his reluctance to do the Thevar Magan remake. "Dilip ji found the theme too violent. And he  has sworn never to do violent films," reveals Haasan
The ultimate method actor who regaled audiences with his pitch-perfect performances in Bimal Roy's Devdas, Nitin Bose's Ganga Jumna  and K Asif's Mughal-e-Azam couldn't bring himself to do violent roles and films.
Kamal further shares, "As a child he had witnessed the  savagery and brutality of Partition in his hometown in Peshawar. His family was butchered. He escaped the bloodshed by hiding under a bed without food and water for many days. And you know what kept him alive? A little sparrow that perched itself near his hiding place and reminded him there was life outside. But Yusuf Saab could never face violence after that even on screen."
Haasan is very upset with the awesome Dilip Kumar for giving up too early, "He had no right to retire so early. I think he gave up 40 years too early, thereby depriving us of many path-breaking performances that may have happened if he hadn't lost interest. But what he has done in the past is staggering. Mughal-e-Azam and Ganga Jumna make my jaws drop every time I view them. I can't see a single flaw in his performance. Best actor this country has ever produced? Hands down! He is beyond a national treasure."
Find latest and upcoming tech gadgets online on Tech2 Gadgets. Get technology news, gadgets reviews & ratings. Popular gadgets including laptop, tablet and mobile specifications, features, prices, comparison.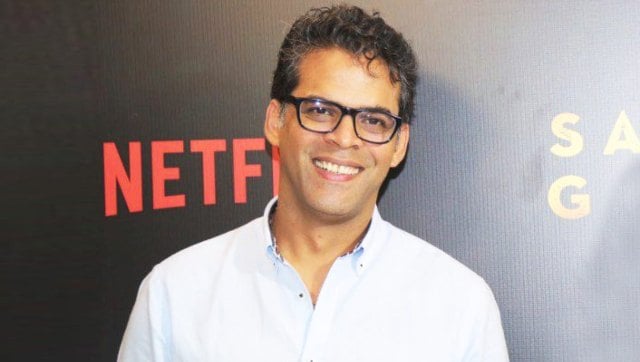 Entertainment
Vikramaditya Motwane has gone on to explore many genres as a director, from his debut film Udaan, to Lootera, Trapped and Bhavesh Joshi Superhero. The genre-bending headiness in AK vs AK is the cherry on Motwane's filmography cake, and there's enough reason to be excited about what he does next.
Entertainment
Richa Chadha's Madam Chief Minister is scheduled to hit theatres on 22 January
Lifestyle
The origins of the game date back to 2017, when the creators studied the diverse methods employed globally in the restoration of film from around the world at Italy's Pordenone Silent Film Festival.