Berlin diary: Alia Bhatt's family connection to the German city
Alia Bhatt, just 20, arrived for the Highway press conference at the Berlin Film Festival, looking ravishing in flaming red Dior suit. It turns out that Bhatt has a Berlin connection in her past as well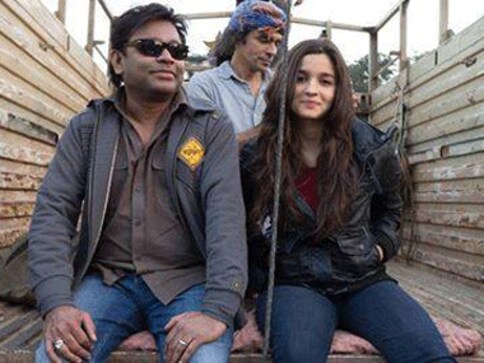 Alia Bhatt, just 20, arrived for the Highway press conference at the Berlin Film Festival, looking ravishing in flaming red Dior suit. It turns out that Bhatt has a Berlin connection: "I called my grandmother this morning and told her my film Highway was showing in Berlin, and she was in tears. Her name is Gertrud, she's from Berlin," said Bhatt. "Both my grandparents lived in Berlin, so being at the Zoo Palast screening in Berlin tonight will be an experience I will not forget for the rest of my life.
Bhatt's grandmother was forced out of the country during Nazi rule while her grandfather ran an anti-Hitler, underground newspaper, which led to him being imprisoned for two years. He was in his late teens at the time. Eventually, Bhatt's grandfather landed up in the UK, married Gertrud, and they had Bhatt's mother, Soni Razdan. It's quite a journey, but a very different journey — this one across India — was the focus of this press conference: Imtiaz Ali's upcoming release, Highway. Here's what Bhatt and her co-star Randeep Hooda had to say about the film.
Alia Bhatt on the Highway adventure 
When Imtiaz Ali came over to offer me the script, my dad [Mahesh Bhatt] advised me, "Don't even read it, just do it." I'm just one film old, I knew it would be a life changing-experience for me. And the film has changed me as a human being."
"I've led a very boring life, a routine from home to school and friends. I've never had adventures or stories to tell. After Highway, I do. It was the first time I climbed a tree, slept under a tree, ate on the road—it was great! At one point, the director's brief was that I should be almost wild. I became a panther, crawling on the rocks, and felt more comfortable on all fours, than walking on two feet, which was a bit confusing."
Randeep Hooda on his role in Highway 
"India is two countries, the haves and have-nots. I'm from Haryana, I've had uncles in these situations, I feel strongly for the have-nots, and it was a good role for me to play."
"Words are the last form of communication. I like roles with less to say, because you end up saying more. Words can be limited, but you can communicate much more with your body language. It's more satisfying than a verbose role. And I'm sure the film will communicate universally. The more rooted a film is, the more universal it is."
Entertainment
Ranbir Kapoor and Alia Bhatt welcomed their daughter Raha Kapoor on 6 November 2022.
Photos
Speaking about his experience of being in London, Bhansali said: "Speaking to audiences at the various events in London has been a wonderful experience for me. The BAFTA Masterclass took me back to my early days as a filmmaker."
Entertainment
In an interaction with Firstpost, filmmaker Sanjay Leela Bhansali spoke about the response of the audience in London to his film Gangubai Kathiawadi, his method as a filmmaker, and why he calls this his most personal film.